I made quite a few quilts since I started only a few months ago. Even more recently, I've started doing free motion quilting. Until I got the courage to do free motion quilting, I have been stitching in the ditch, which is stitching on piecing seams.  After I got a bit braver, I started dipping my toe into free motion quilting, using stippling or meandering stitch. I've moved on from stippling to a whole range of designs  and I've been having a lot of fun doing it.
It's a completely different type of craft to piece a quilt and quilt a quilt. Piecing is very organized. (At least it is most of the time.) Free motion quilting is much more like drawing on the quilt with thread.
I'm still learning my way with free motion quilting, but it seems to me that the piecing is the cake and that quilting is the icing. I find it very satisfying.
That said, I'm not all that good at it. At least not yet. The more practice that I get, the more comfortable I feel doing it, and the better I get.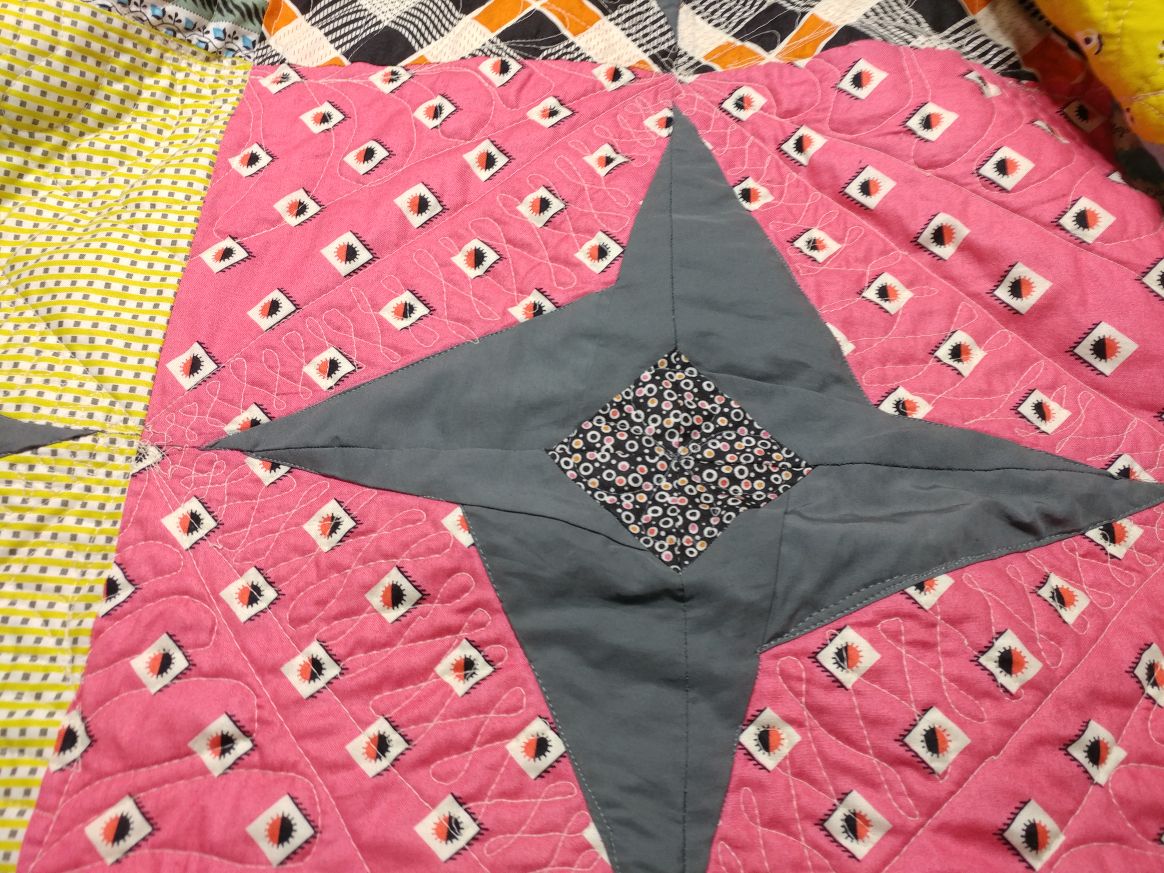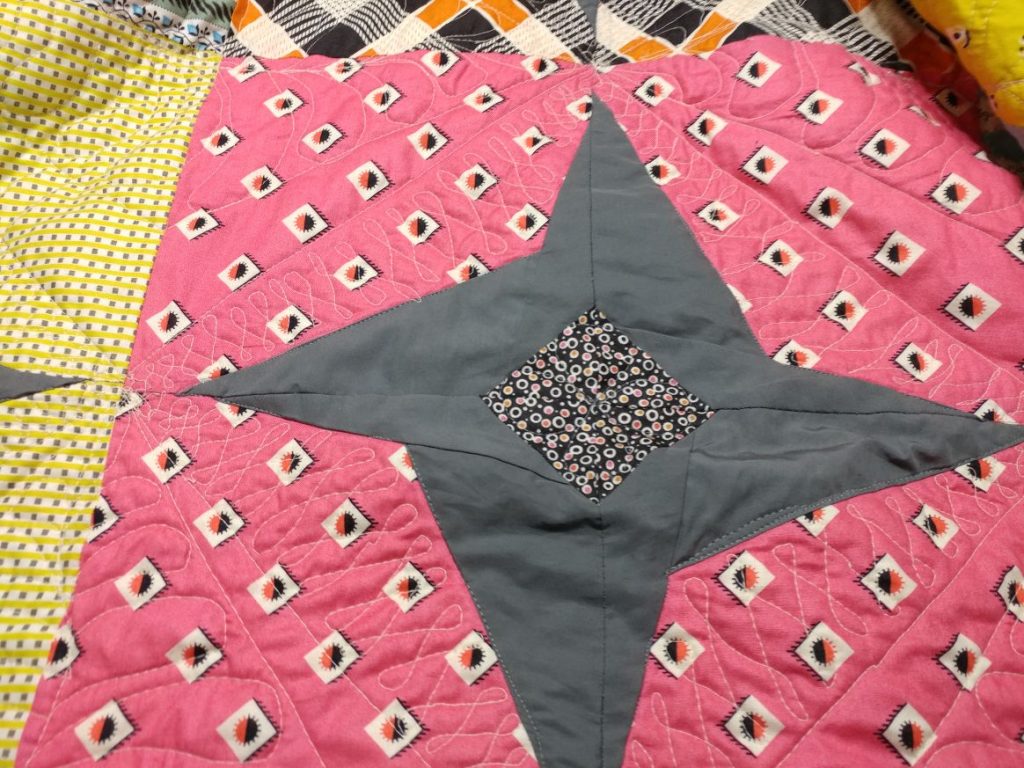 At this point, I'm not ready to use thread that is contrasting with the fabric. The last quilt that I did uses:
negative space
dot to dot quilting
general free motion motifs
I know it's far from perfect, but I'm actually very happy with how the quilt came out. I know that I could rip out all my mistakes, but then I would never get the quilt done and done is better than perfect.
I look forward to my next free motion quilting project.