Since I started quilting, I have been looking for fabric stores to buy great designer fabrics from, in Israel. I got impatient with waiting for it, so I decided to do it myself.
Currently, I'm only working with FreeSpirit Fabrics, but they have the best designers, so that's perfect for me. Who can go wrong with Tula Pink and the Kaffe Fasset Collective?
This is just the beginning. If I'm reading things right, I'll be bringing lots of fabrics from lots of companies. 
Currently, this store is completely online, but it would be great to eventually have a physical store!
Even though there is no physical store yet, anyone is welcome to visit me in my studio and see the fabric first hand. Just let me know you are coming and I'll boil up a pot of tea.
Hope you enjoy your shopping experience!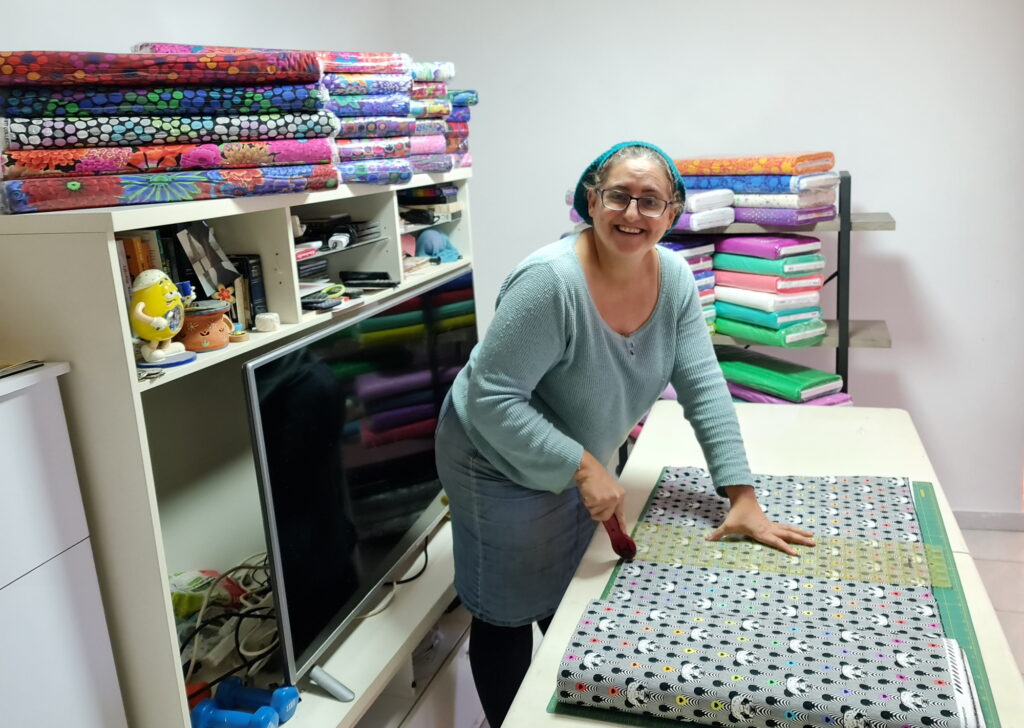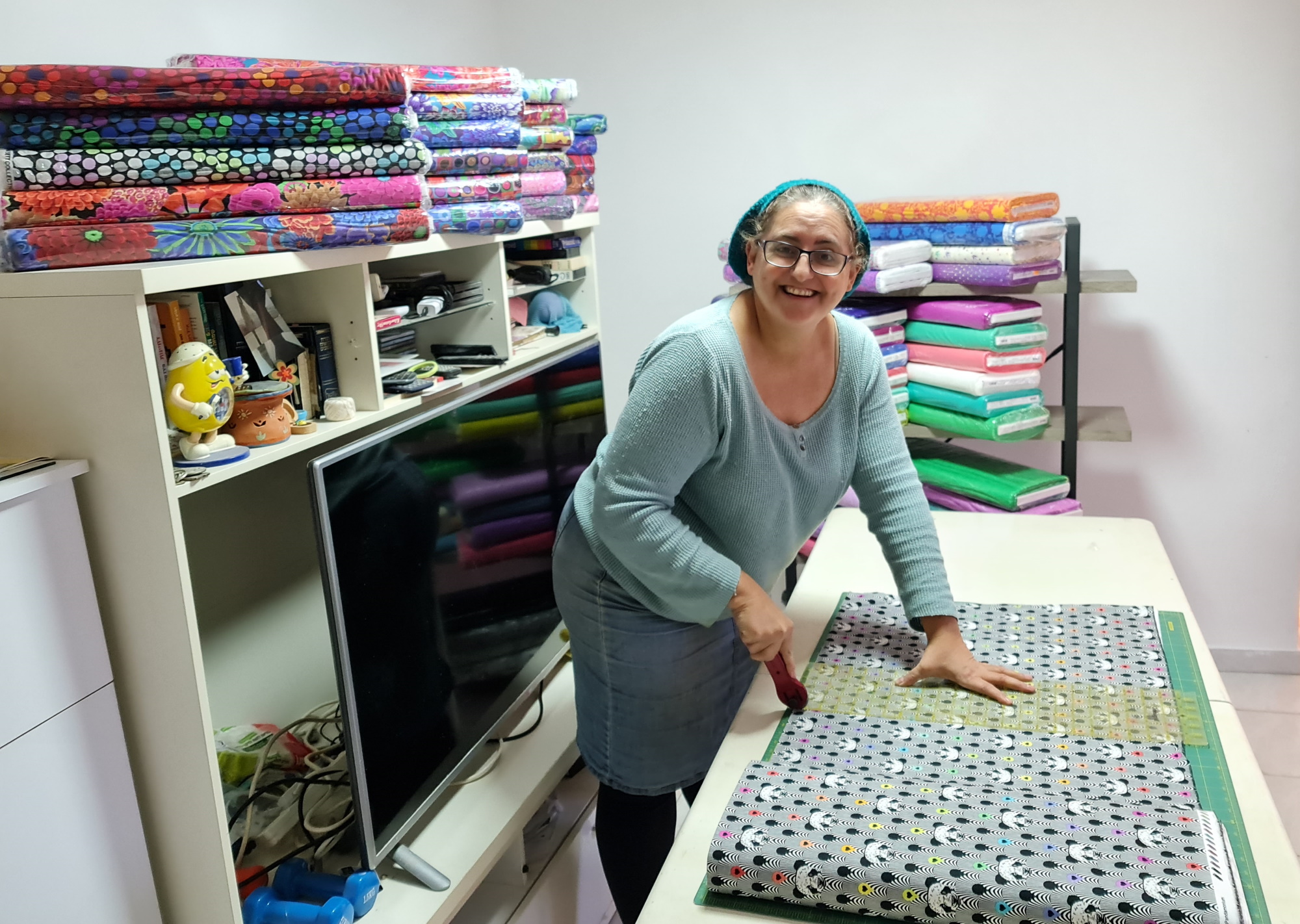 In 2016, the most amazing thing happened to me. I became a grandmother. In preparation for the blessed event, I decided that I wanted to do more grandmother-like things. That is when I started quilting.
My first quilt was a baby quilt for my grandson. After that, I was hooked. If a day goes by without cutting or piecing or quilting, I'm not a happy camper.
I come from a long line of crafters. My mother is well known for her knitting. My grandmother was an expert crocheter. I've tried both of them, and I'm okay at them, but they aren't my passion.
I can't explain it, but quilting has become my passion.
I had a great aunt that use to quilt. She lived in Rhode Island. Of course she lived on a farm. It was a farm with cows and crops, the whole 9 yards. We spent a few summers on the farm. I never really appreciated the fine work that she did until I was much older.
The quilts that I make are a lot different from my aunt's. I was never able to ask her how she created hers. Everything that I've learned, I've learned from the internet. It's amazing the information that's out there. This blog is there to share the information that I've gleaned in my time as a quilter.
In Israel, precuts practically don't exist. All the precuts (jelly rolls, layer cakes, fat quarters, etc.) I've bought in the US and brought them over with me. There are two main places that I buy most of my fabric, batting and thread from in Israel. I'll talk more about them in the blog.
I hope that you enjoy reading about my adventures.
All my best,
Rena