I'm having so much fun making videos and teaching people how to quilt. I've gotten amazing feedback from people who are finding it useful. The one question that people ask me is how can we learn in Hebrew.
Although I can get by in Hebrew, my Hebrew is not great. So instead of speaking in Hebrew, I try to do the next best thing, have Hebrew subtitles on my videos. These are not just Google translate subtitles. They are subtitles that are written by a native-born Israeli. OK, it's my daughter, Shira, who has been an enormous help with so many parts of Quilt Israel. (Thanks Shira!)
So if you'd like to see her wonderful translations, here's how you do it:
Go to the Quilt Israel YouTube Channel: https://www.youtube.com/QuiltIsrael (Feel free to Subscribe to the channel while you are already there!
Click on the video that you would like to see.
When you mouse over the video, you will notice that there is a gear and CC at the bottom. Click on the gear first.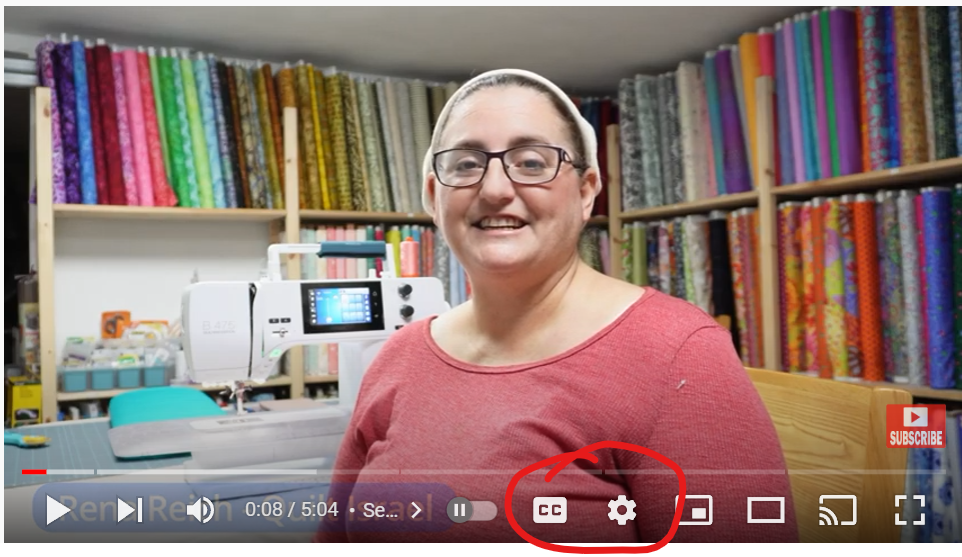 After you click, you will see "Subtitles/CC". At the end of the line, click on the arrow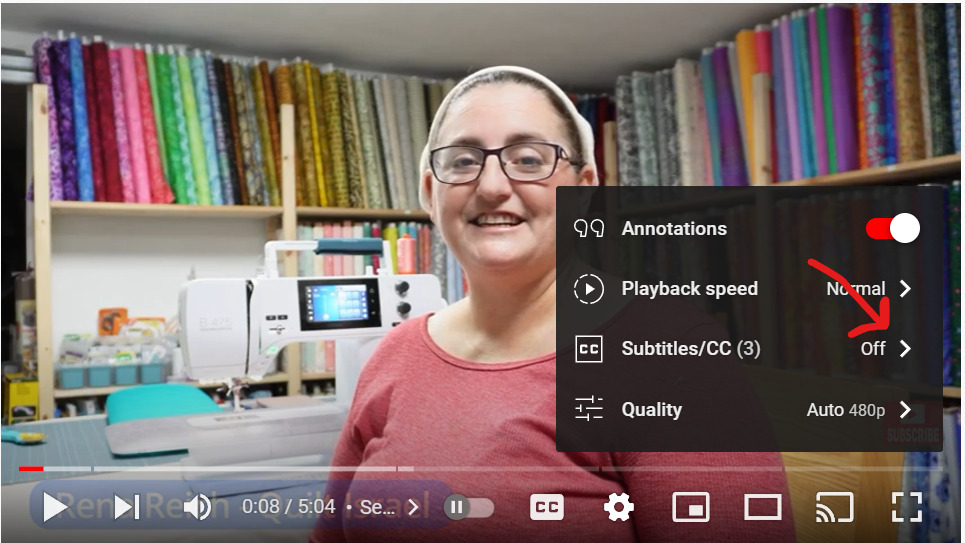 This will automatically turn on Subtitle.
After this is set, you can toggle subtitles on and off by clicking the CC button next to the gear.
If you have any questions, feel free to ask in Hebrew or English.
I hope you enjoy the videos!
Rena