I was so jealous of people in other countries that can just go to their local quilt shop and pick up whatever they need. It's great that we can now order online from outside Israel and have it delivered here, but it takes so long! And the shipping hardly makes it worth the price. I am so excited to be able to sell notions now in the store!
When looking for notions to add, I mostly looked for things that you can't already get here. I started with things that I want or that other people asked me to bring in. I figured if I've been itching for it, there are probably other quilters that are as well! And I know other stores sell rotary cutters, but how many of them carry purple ones?
It all started with my love of Creative Grids rulers. I mentioned to Elka from Fabric Paradise that I was having a hard time figuring out how to get them here. She spoke with her friend Karen at Fabric Smart, and voila! I now have rulers! While I was on the ruler bandwagon, I went a bit crazy and had a blast ordering a few more things.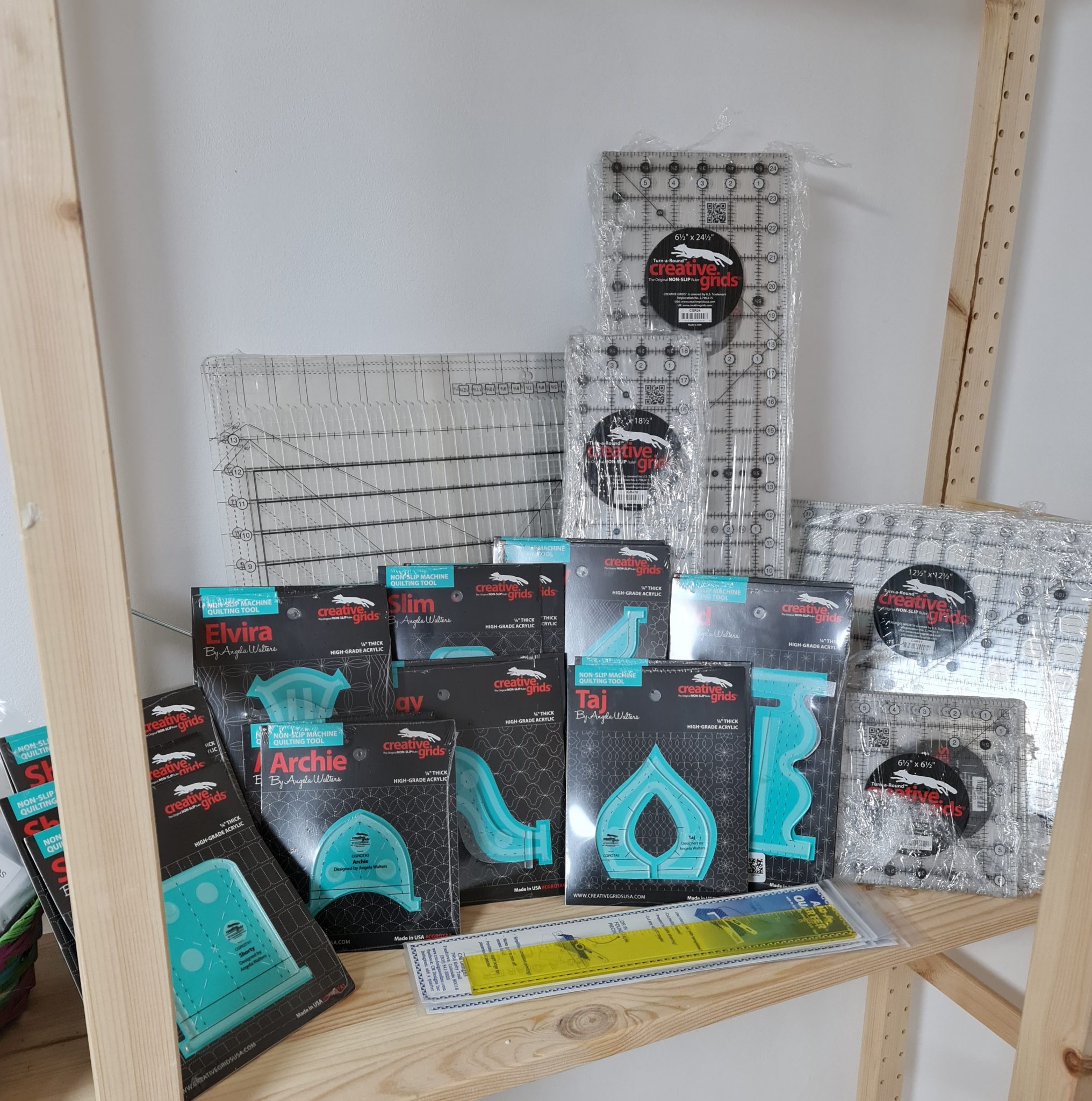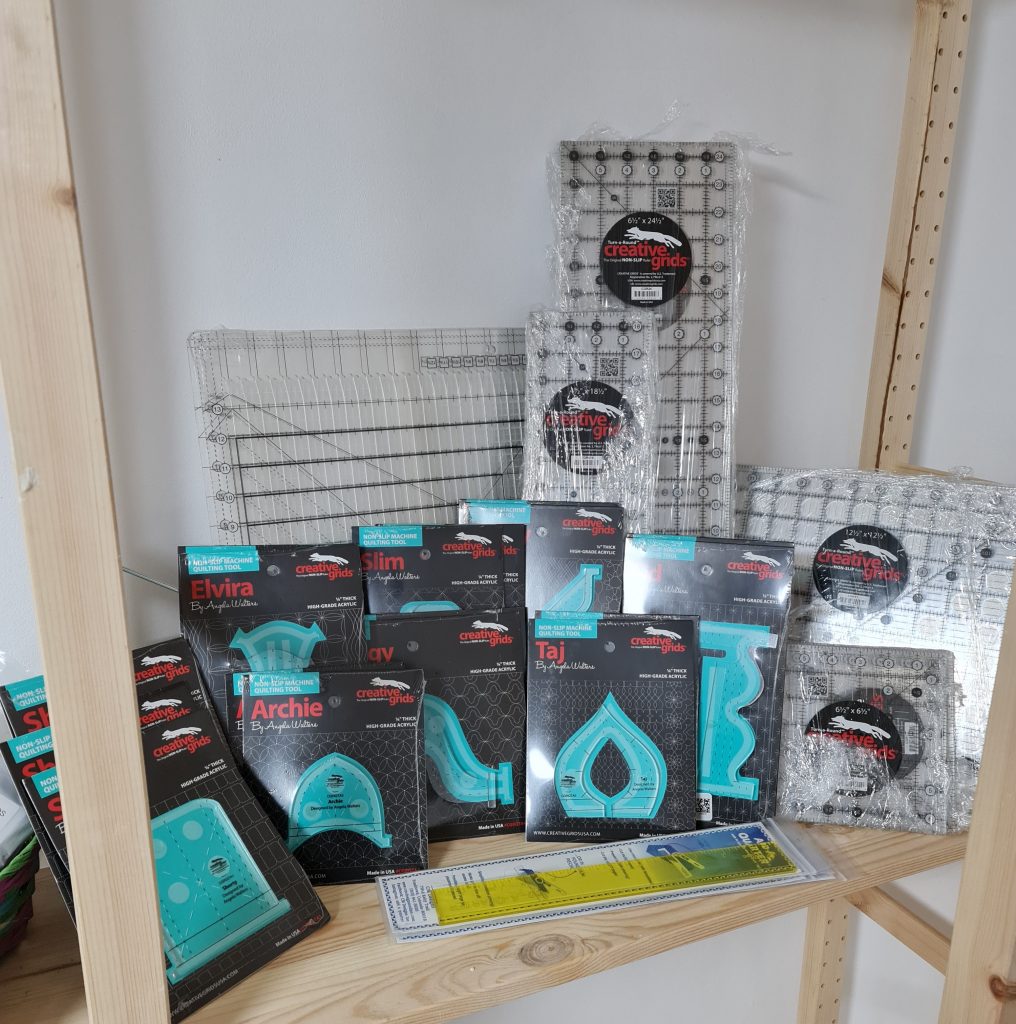 Why do I like Creative Grids so much? Because they have that lovely rough side to them that helps keep the ruler from slipping when you cut fabric. I love the way that they are marked. The different color markings make it so much easier than other rulers that I've used. They are just smart rulers.
I love free motions quilting! I could just get rulers for cutting. I got all of Angela Walters' free motion quilting rulers. So much fun!
When I English paper piece or art quilt, I find myself using a lot of glue. I know that it's possible to sew baste the papers down, but who has time for that? I'm a glue baster all the way. I love Sewlines glue baste pens. If you English paper piece, you must try them. They are a game-changer.
Who doesn't want to be a Goddess? Goddess pressing sheets are the best sheets for fusing fabrics together. They have are a Teflon fiberglass mixture that just makes them the best.
There's lots more to explore! Everything has been added to the site.
Talking about the site – it has now been (mostly) translated into Hebrew. The products are still in English, but all the navigation and main pages are now translated. It's about time! I know that it was a bit of a chutzpa of me to have a site called Quilt Israel and not have it in Hebrew. Hopefully, this will redeem me a bit.
I want to spend a little bit of time giving Elka and Karen a proper 'thank you'. As we all know, the quilting community are a bunch of very generous people. I can't overstate how wonderful and encouraging they have both been to make the shop as great as it is and how much better it will be in the future, because of their help. Thank you, thank you, thank you!