I have a lot of fabric. I love my fabric stash. Just when I think that I'm making a dent in it, I find a great sale and have to buy more – it's very economical to buy more when it's on sale, right?
Most of the fabric that I own are precuts.  I am not the creative when it comes to matching fabrics. It's not that I can't be more creative, but it just makes life easier. If I use precuts, the decision of what fabrics go together get made by people who know what they are doing.
In the quilt that you see here, the red really adds a lot and makes the quilt really pop. I may have chosen to add red if I were to put the fabrics together myself, but I would be second guessing myself to make sure that it really went. Thank you, fabric designer for lowering my stress.
For a birthday present for my friend Ziza, I let her come in a pick through my stash for the fabric that she liked the best. The fabric that she choose actually came with a pattern, so I just went with it.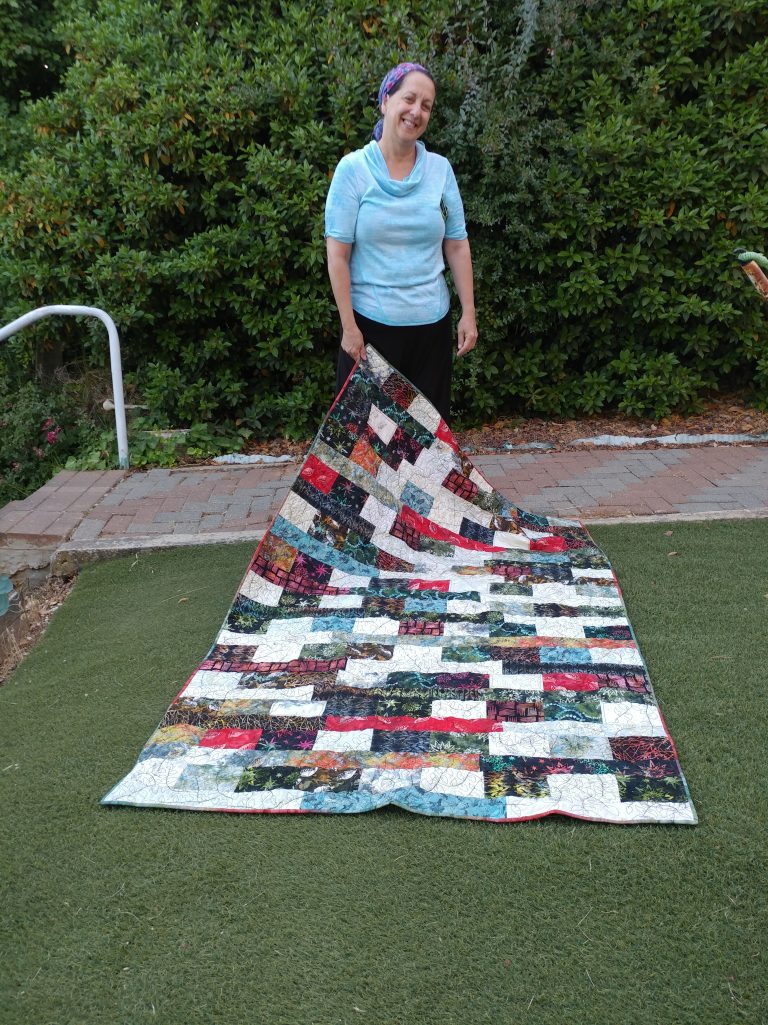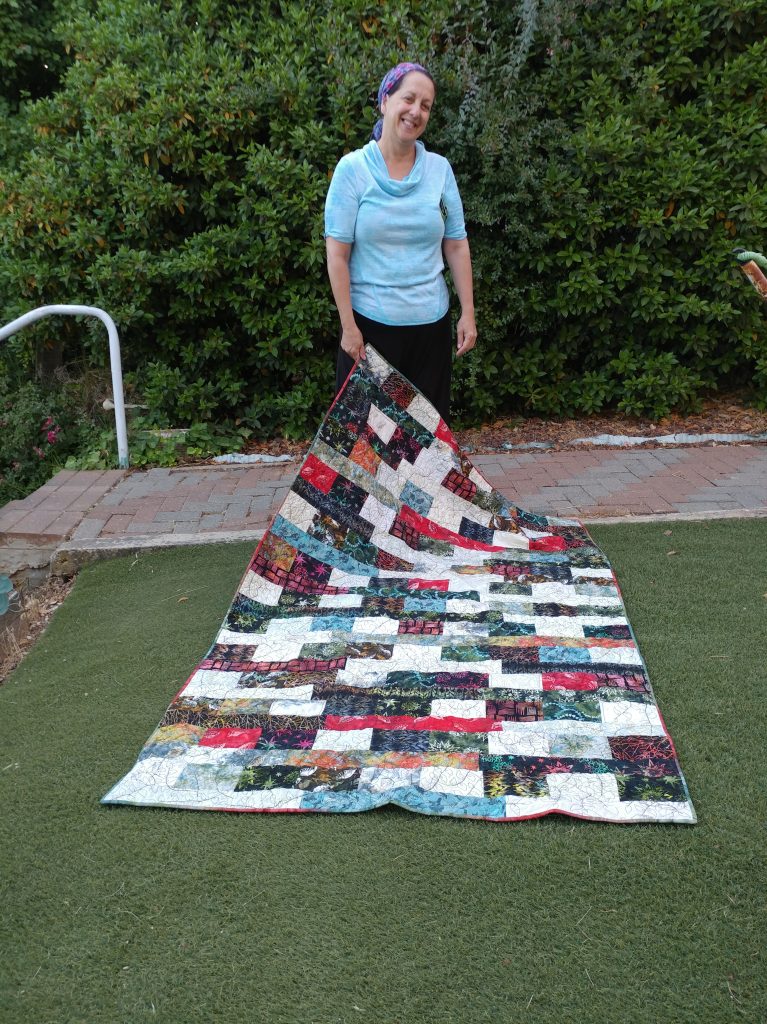 This quilt looks like a brick wall, so I decided to put ivy on it to enhance that pattern. When I'm free motion quilting, I usually choose a color that blends with the fabric so that you don't really see that stitches. I did the opposite thing here. I wanted the ivy to show, so I chose a dark green thread to make the vines stick out.  I also left a few squares unquilted – the idea was that some of the bricks would show through, like on a real wall.
I was very lucky with the fabric that I found for the binding. The cool thing about it is that is cycles through the colors that are on the quilt. If you were to look at the piece of fabric that I bought, it kind of looked like it was tie dyed. It was just a perfect match for what I needed.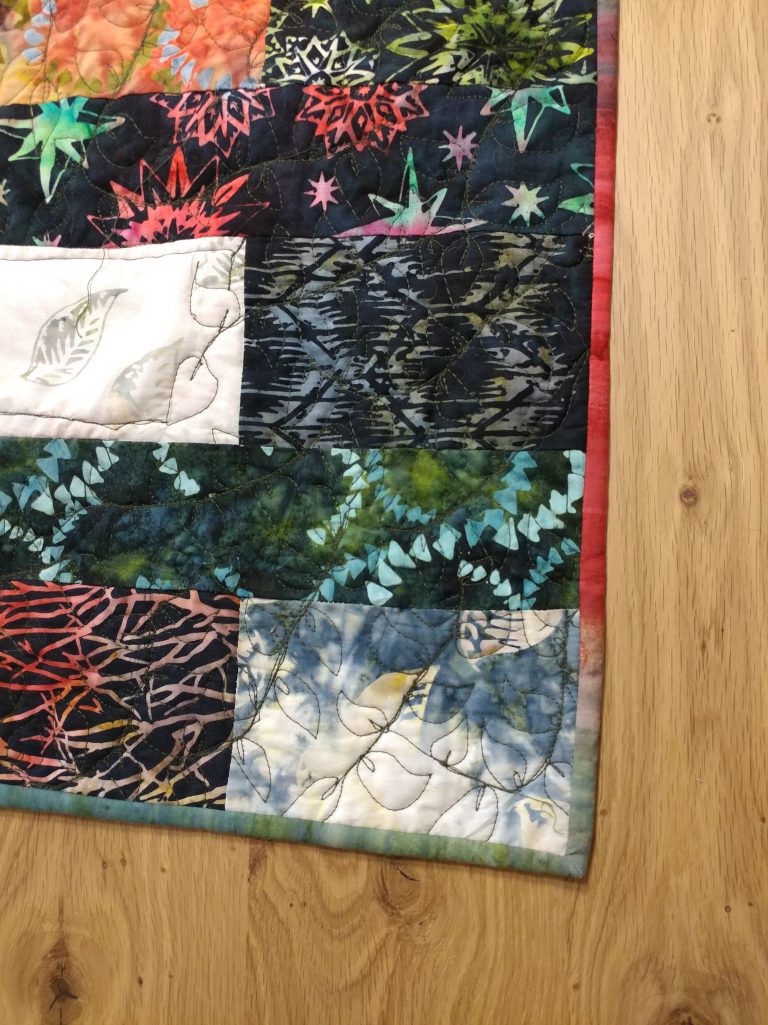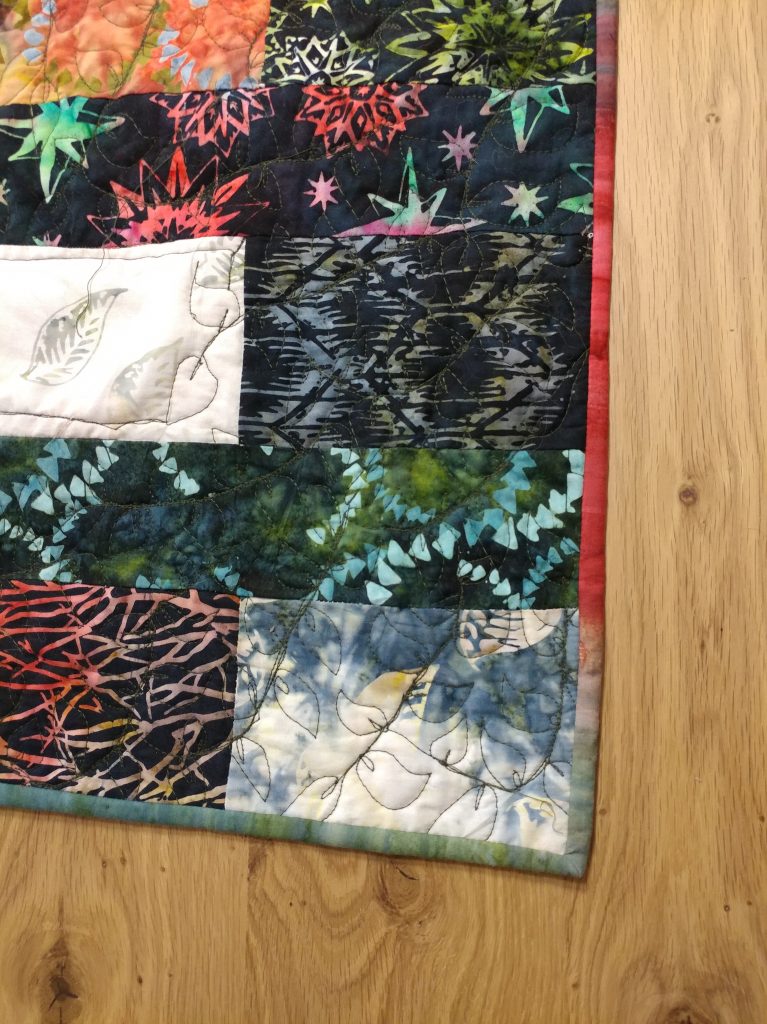 I have to say that this was really a labor of love. I'm glad that my quilt went to a good home. Happy birthday Ziza!