I am in love with my new baby. I have been waiting (mostly patiently) for my Simply 16 long arm quilting machine to arrive and it's finally here!
The Israeli retailer of everything HandiQuilter is one of the most amazing people that I've met in the quilting world. Cindy Richard is a master at art quilting. Her work is truly amazing. She is an international award winning quilter and an all over lovely person to know. You really need to check out her art!
Most of what I've learned about quilting has been online. A mixture of YouTube and Craftsy classes has gotten me where I am today. (Thank you!!!!) The one thing that I've noticed is that there aren't really a lot of classes on how to learn how to free motion quilt on a long arm. I mean, there are a lot free motion quilting tutorials out there, but not specifically for a long arm. Handiquilter themselves have put out some videos on technical aspects of how to use the machine, but what I'd really like to see is more of a transition type tutorial. Something like "If you do this with a sit down, this is how it is different with a long arm…" Perhaps as I learn the difference I'll be able to come up with it myself.
Because of the limited space that we have in our house, I went with the Simply Sixteen with the Little Foot table. I know that the table is little in comparison, but there is nothing little about it. It takes up 4×5 feet. The little foot table is really nice, but it does have some drawbacks over the huge tables that other long arms use. You still need to baste thee quilt. On the other tables, you put the quilt on rolls and just work it from top to bottom. No basting needed.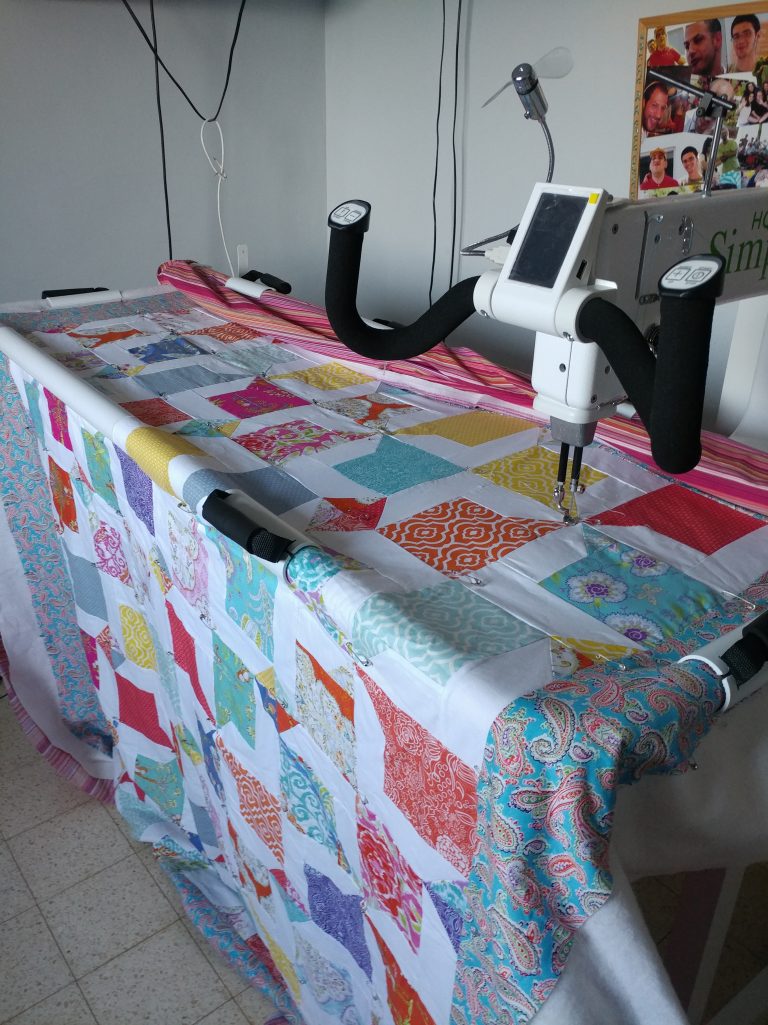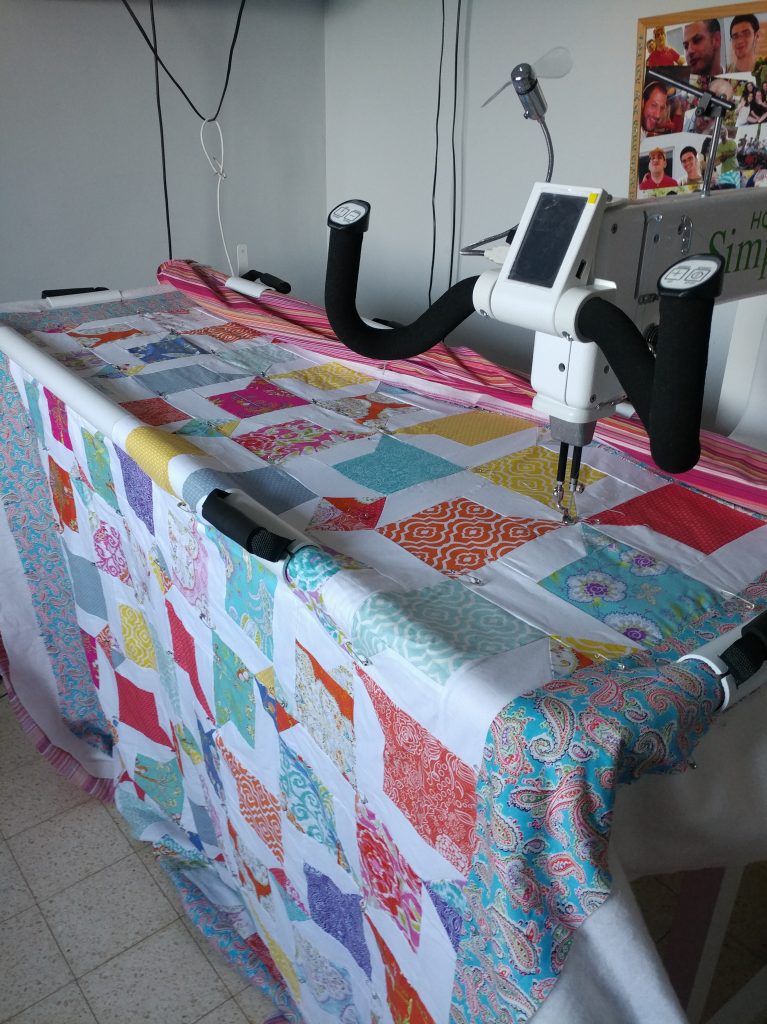 Quilting on a long arm is sooooooo much faster than a sit down machine. All I have to say is wow. I'm really feeling the freedom of the free motion quilting. It's amazing. I've been saving quilt tops in expectation of the machine's arrival. I have a feeling that I'm going to be able to breeze right through them in no time at all.
Before I got the machine, I always pin basted all my quilts. The pins get in the way of the claps, so I won't be doing that any more. Instead, I'll be moving on to spray basting. I've been avoiding it because of the fumes, but I'll just have to learn to get over that. I have practically a million pins. I'm not sure what I'm going to be doing with them.
The one really nice thing about the little foot table is that any size quilt fits on it. I am not limited by the length of the table. I don't know that I will ever make a quilt so large that it would be an issue, but it's nice to know that is one thing that I will never have to worry about.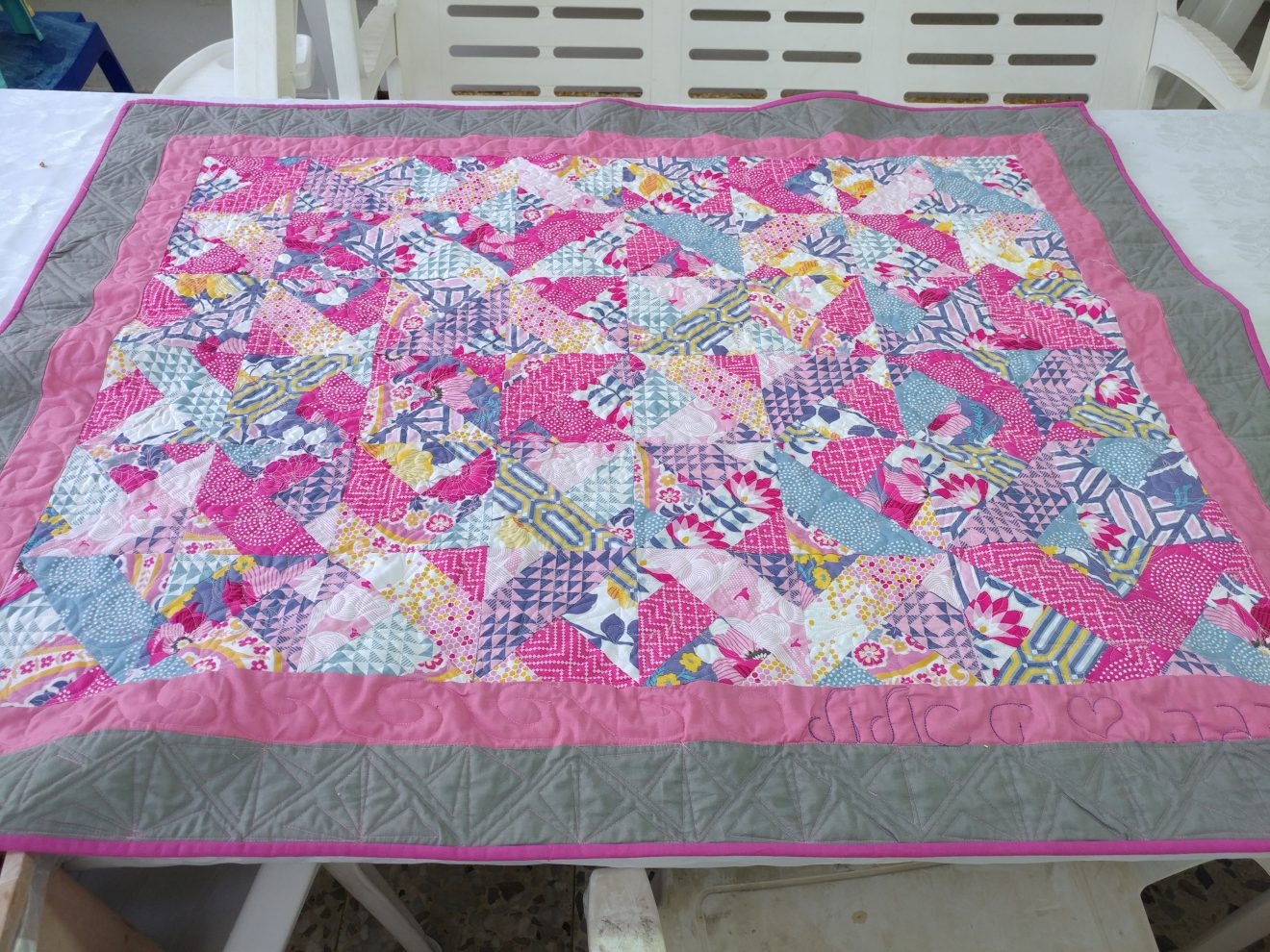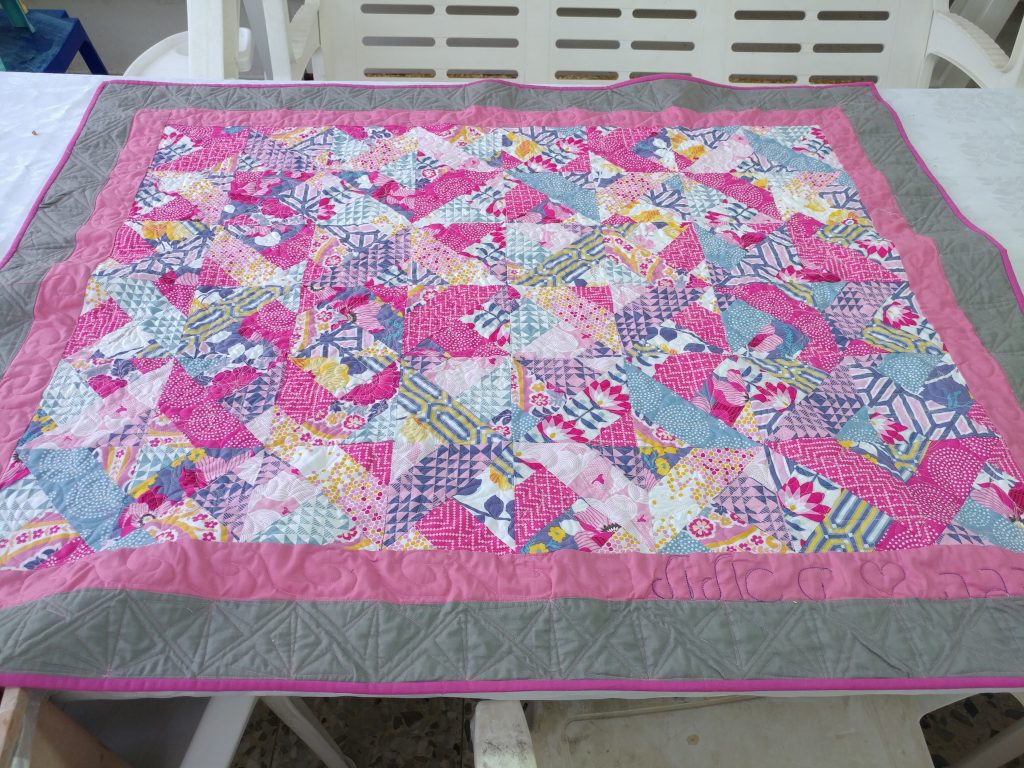 There are 2 different types of stich modes – manual and regulated. When I first started using the machine, I only had it in regulated. Regulated is where you set the stitch length and as you move the machine, it stitches, perfect length stiches. It's very cool, but I find myself switching to manual fairly often. Manual is where you set the stitch speed. I find that regulated has a bit of drag, where manual is much smoother.
The most important accessory that I got with the machine is the ruler base (and rulers). Especially in regulated mode, it can be hard to stitch a straight line. The ruler base and rulers make all the difference. One thing that you should be aware of when using a ruler base is that the quilting area shrinks a bit to accommodate the base. It may be more working loading the quilt on the table, but it is well worth it.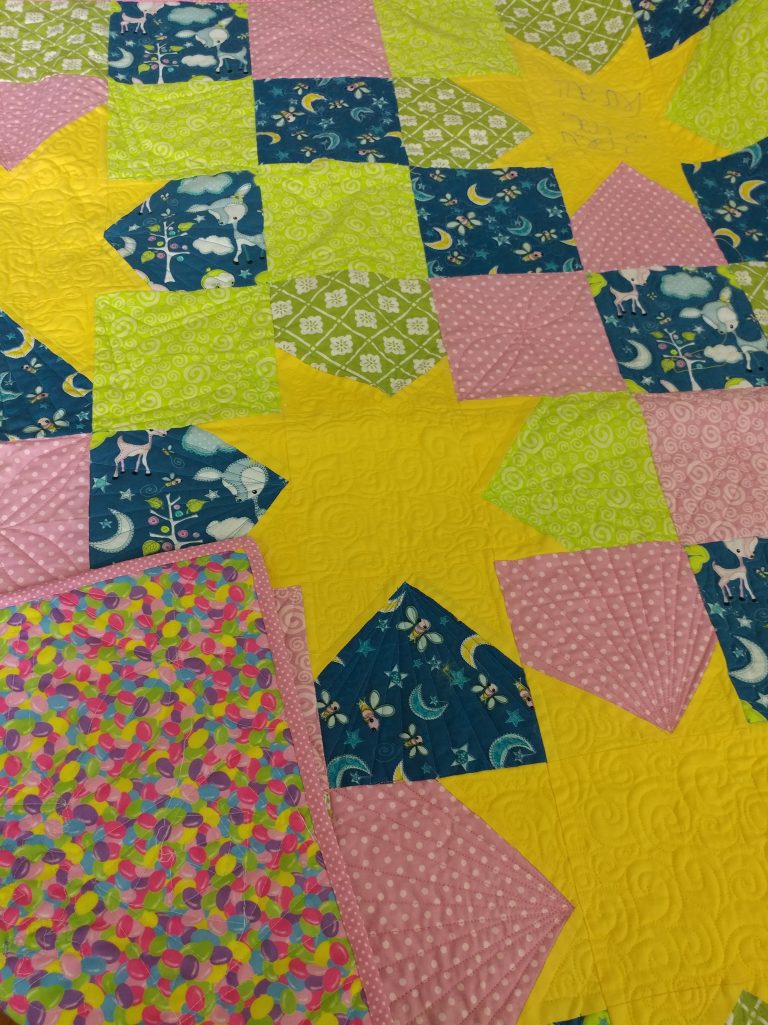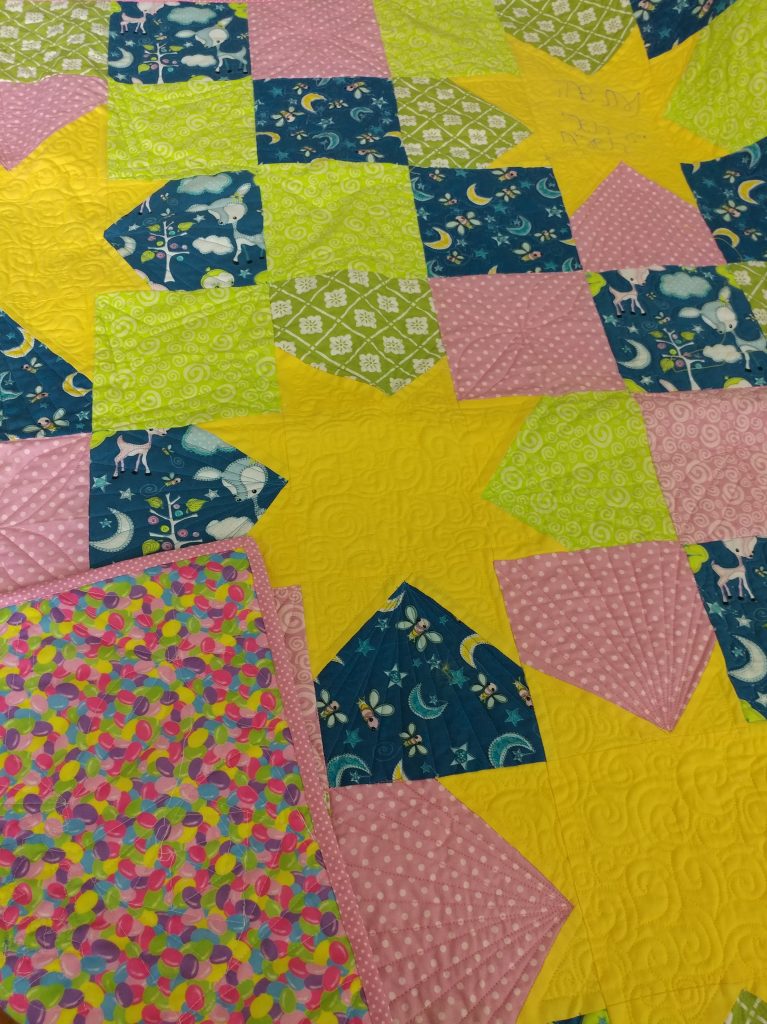 These are my observations so far. I've already quilted two baby quilts and 4 full size ones so far. I'm sure that I will have more to say about it as time goes by.