Rosh Hashana is around the corner. I just wanted to wish everyone and their families a lovely new year. 
As some of you may know, I've been creating some foundation paper piecing patterns. As a small gift, I've made them available for download directly from the website. You can see them here. There are a bunch, like honey, apple, shofar, and rimon that are great for the holiday season. I hope you enjoy them!
This is the translation of what's written in the cartoon below:
"Wishing you a year of health and happiness as well as full bobbins, sharp needles, and plenty of fabric!"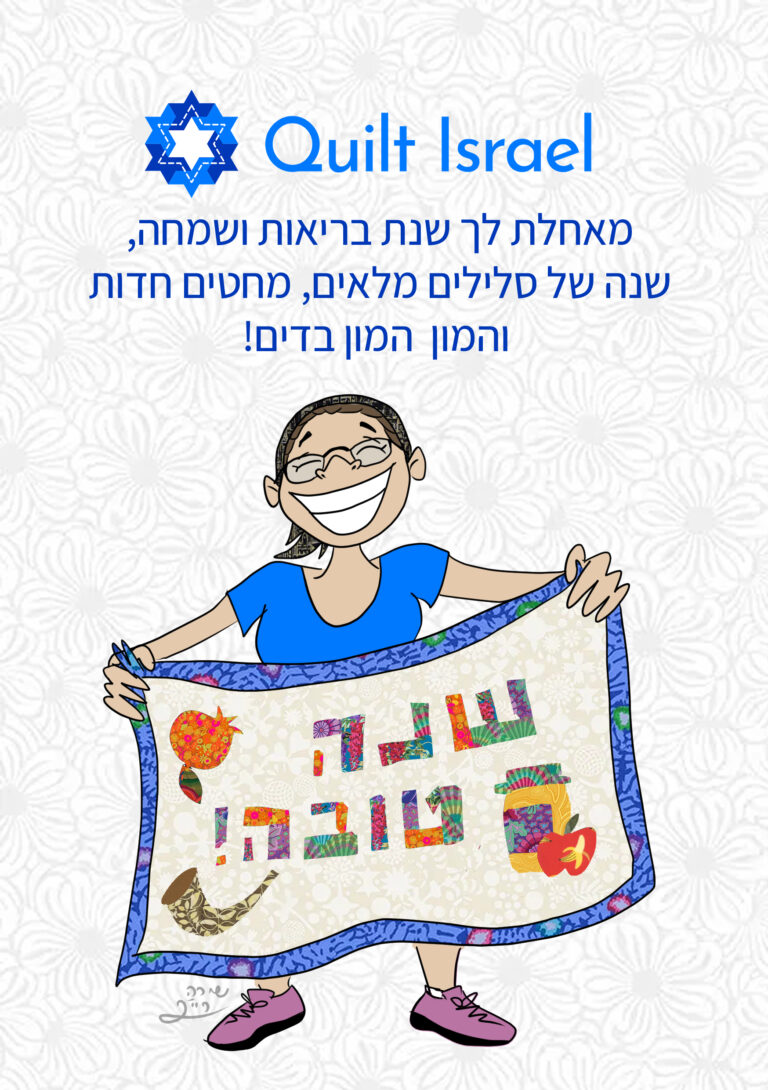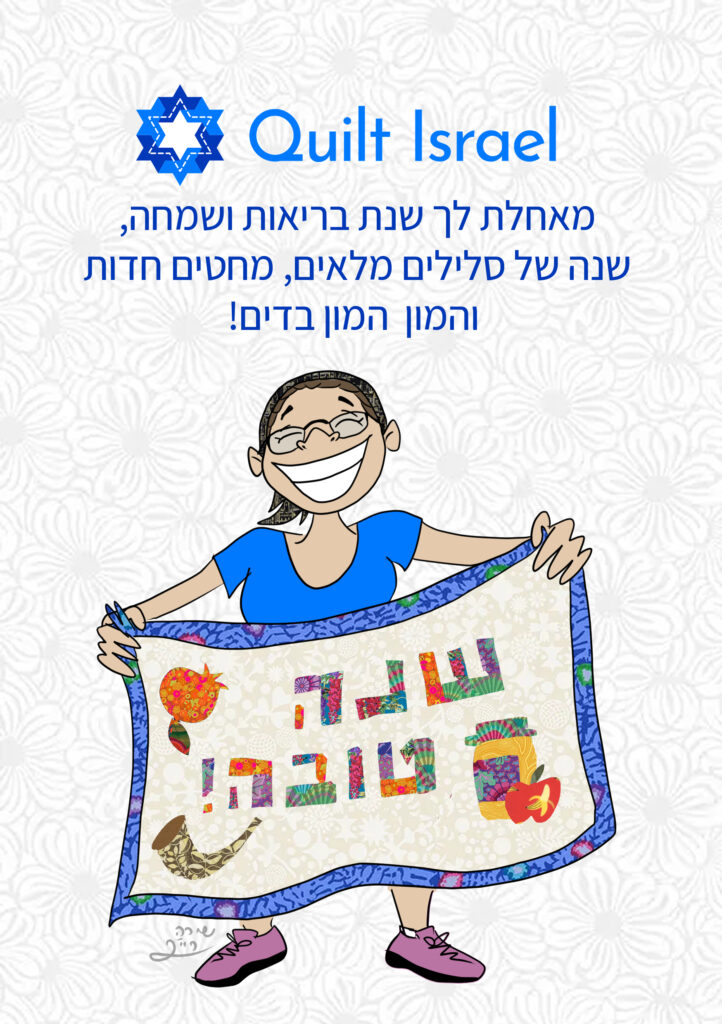 May you be written in the book of life.
כתיבה וחתימה טובה
Cartoon by Shira Reich Walz