We now have 50wt Aurifil thread in shop. There are so many reasons to love Aurifil thread. The quality, the colors, the way they are wound on the spools, and they are great to work with.
Let's start with Quality. Aurifil is known the world over for great thread. It's 100% Egyptian cotton. What I especially like about them is that there is virtually no lint. I've worked with a bunch of other threads and I find that I'm constantly cleaning out my sewing machine. Not the case with Aurifil. It's just a pleasure to use.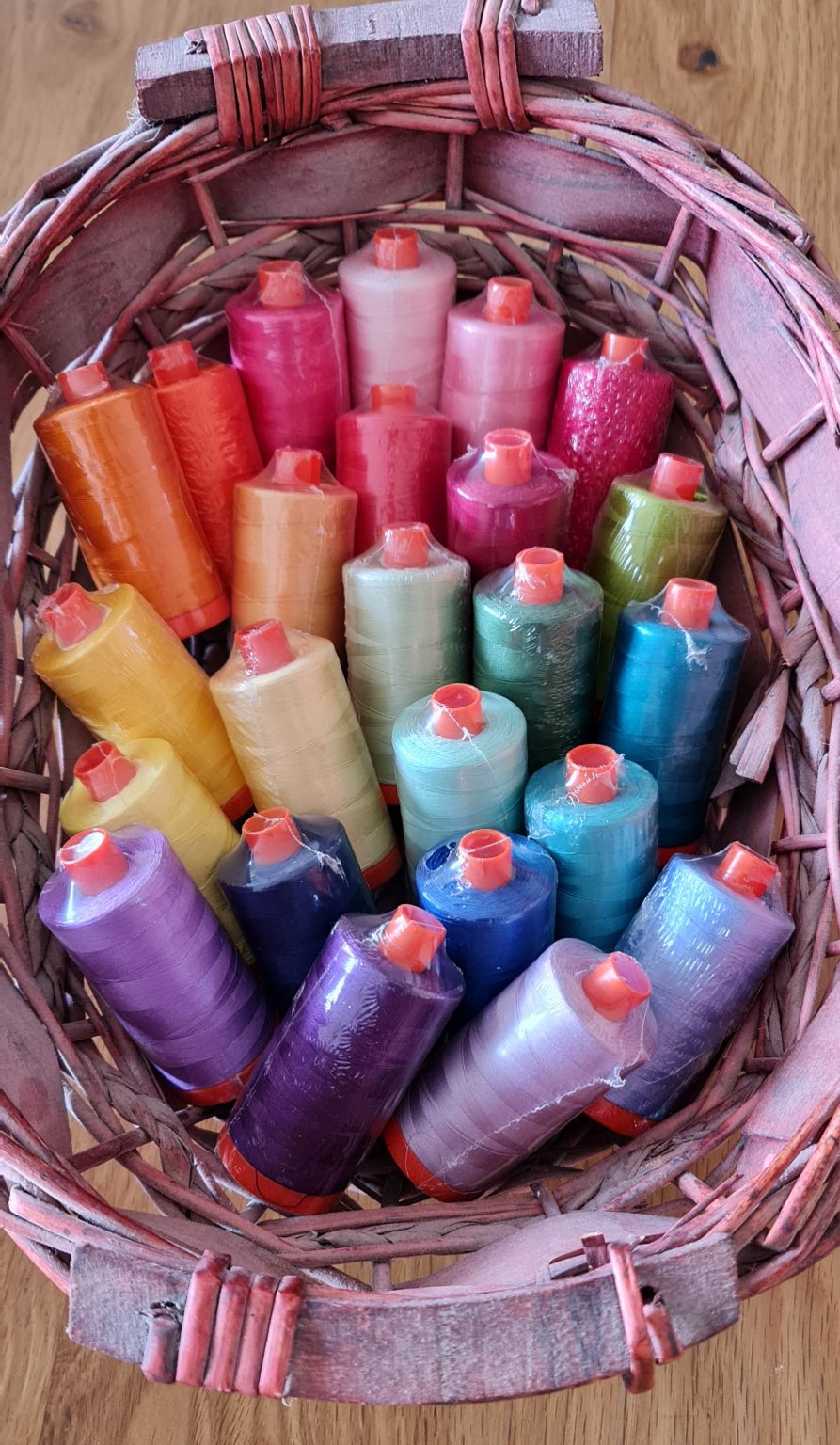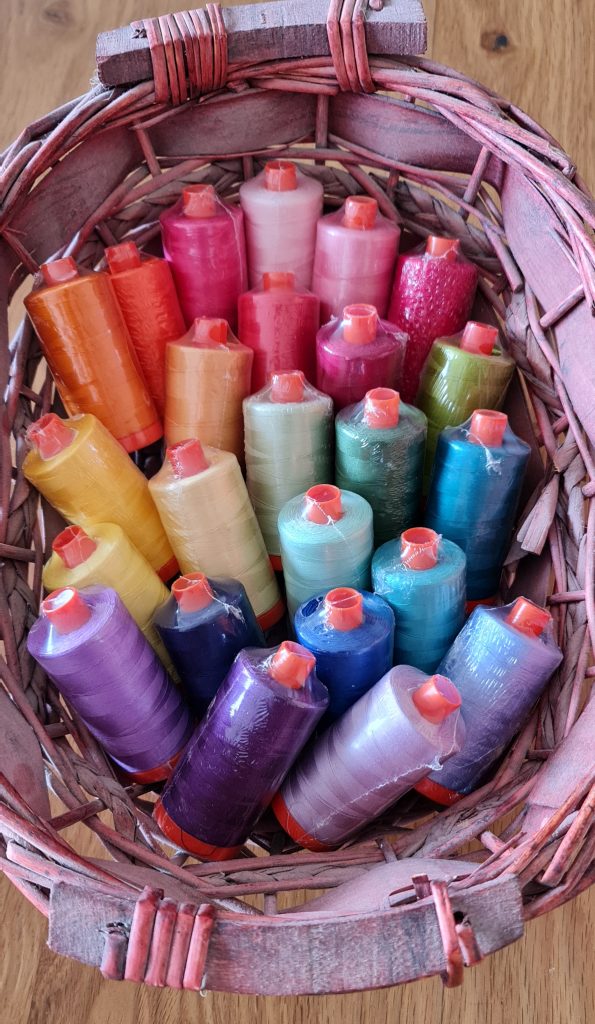 There are so many beautiful colors of thread! I only brought in 38 colors of the 270 that they offer. It's like using the big Crayola box instead of the small one. On a side note – if there is a color that you want that I don't have yet, just let me know and I'll be happy to order it.
This might only be me, but I really like that the spools are color-coded and open at the top. Depending on the weight of thread you want to use, the color of the spool changes. The standard 50wt cotton comes on orange spools, 40wt on green, 28wt on grey… you get the picture. That, plus the fact that they are open on the top means that I can find what I'm looking for quickly.
Did I mention that they are so freaking nice to work with? I've been working with vendors for more than a few months now, and no one has been as responsive as Aurifil. They love and believe in their product. I've been working with Alexander from England and Dario from Italy. I can't say enough good things about them. They are super quick to respond to any questions that I have. I want you all to buy a ton of thread just so I can make another order with them!
(I actually started this blog post a couple of weeks ago, when the thread first came in. I put it on the site, and a third was sold within a day! Aurifil makes the best thread, and everyone knows it. It literally flew off the shelves before I had a chance to tell anyone about it. Now that I've made a second order, I'm happy to share!)