I'm really bad about keeping in touch. My brother is really good at it. Thank goodness for that. If not, I probably would have missed our family reunion a couple of weeks ago.
The reunion was scheduled to coincide with the 100th yahrtzeit of Yechiel Gordon. It was pretty amazing. 200 relatives (most of whom I met for the first time) showed up for it. I tried to think of what I could do to contribute to the event. I decided to make a family tree wall hanging for people to sign.
My daughter, Shira, has the best design ideas. We worked on this together and I'm really happy with how the design came out. If it weren't for her, I would have put the leaves on in a much more unified way. When I laid it out, she said that it looked like a school of fish, which is exactly what it did look like. I'm so glad to have her keen eye on my side.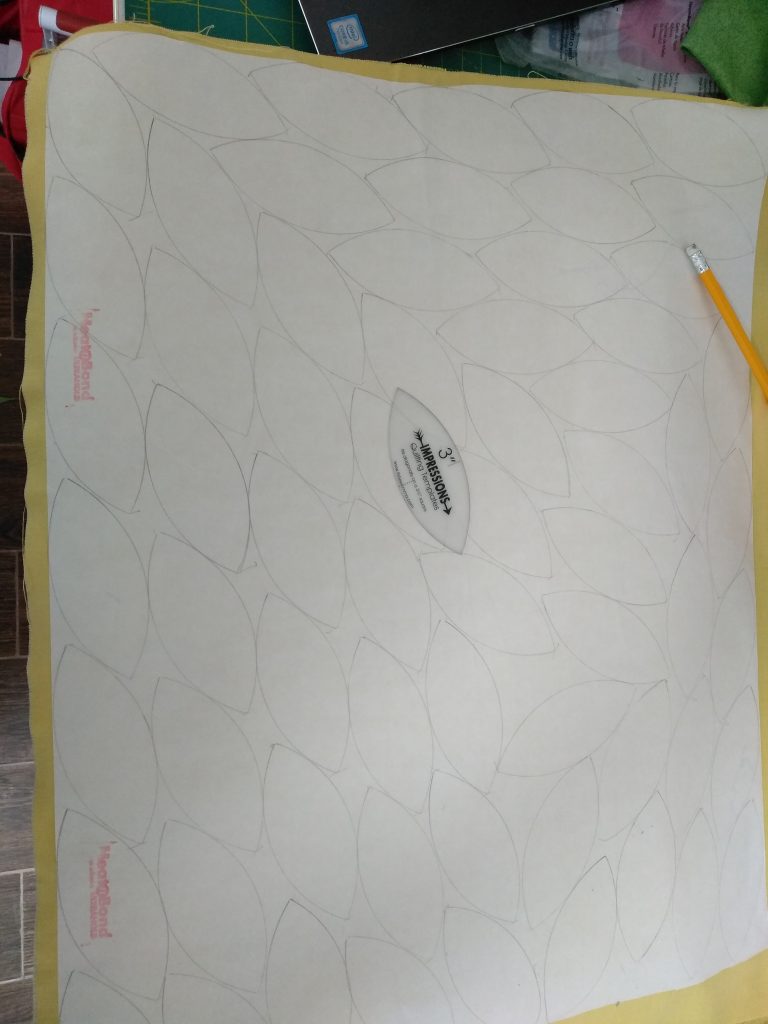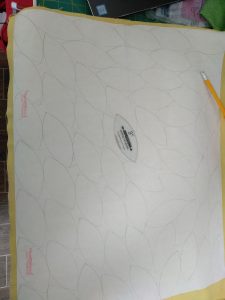 I started off by using HeatnBond fusible. I cut out a bunch of leaves using an orange peel template for the leaves and I just drew the trunk and the ribbon by freehand and cut them out.
For the letters, I found a font that I liked and printed out the mirror version of the letters on the HeatnBond paper, Ironed it on to the back and very carefully cut them out.
I fused the letters to the ribbon, fused the trunk to the background and then fused the ribbon onto the truck.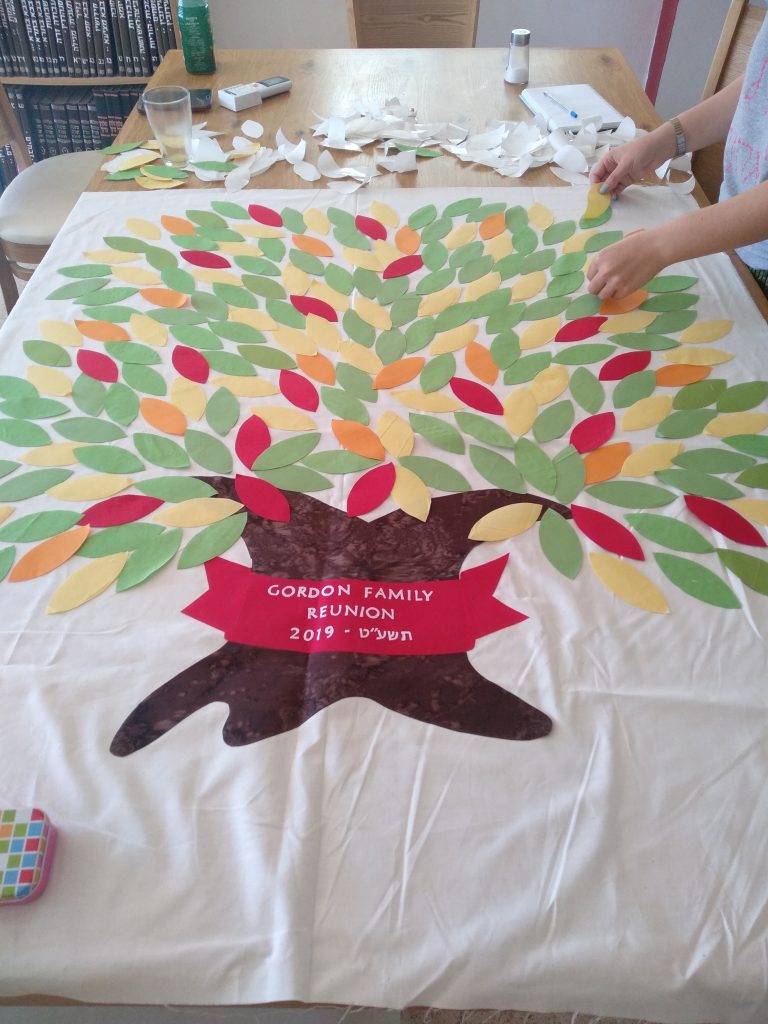 After we placed the leaves, I pinned down each leaf. I wasn't sure how it was going to be placed at the reunion, so I thought that the best way to go was to let people be able to take the leaves off, sign them, and then put them back. It didn't work out that way. If I were to do it again, I would just fuse everything down from the beginning.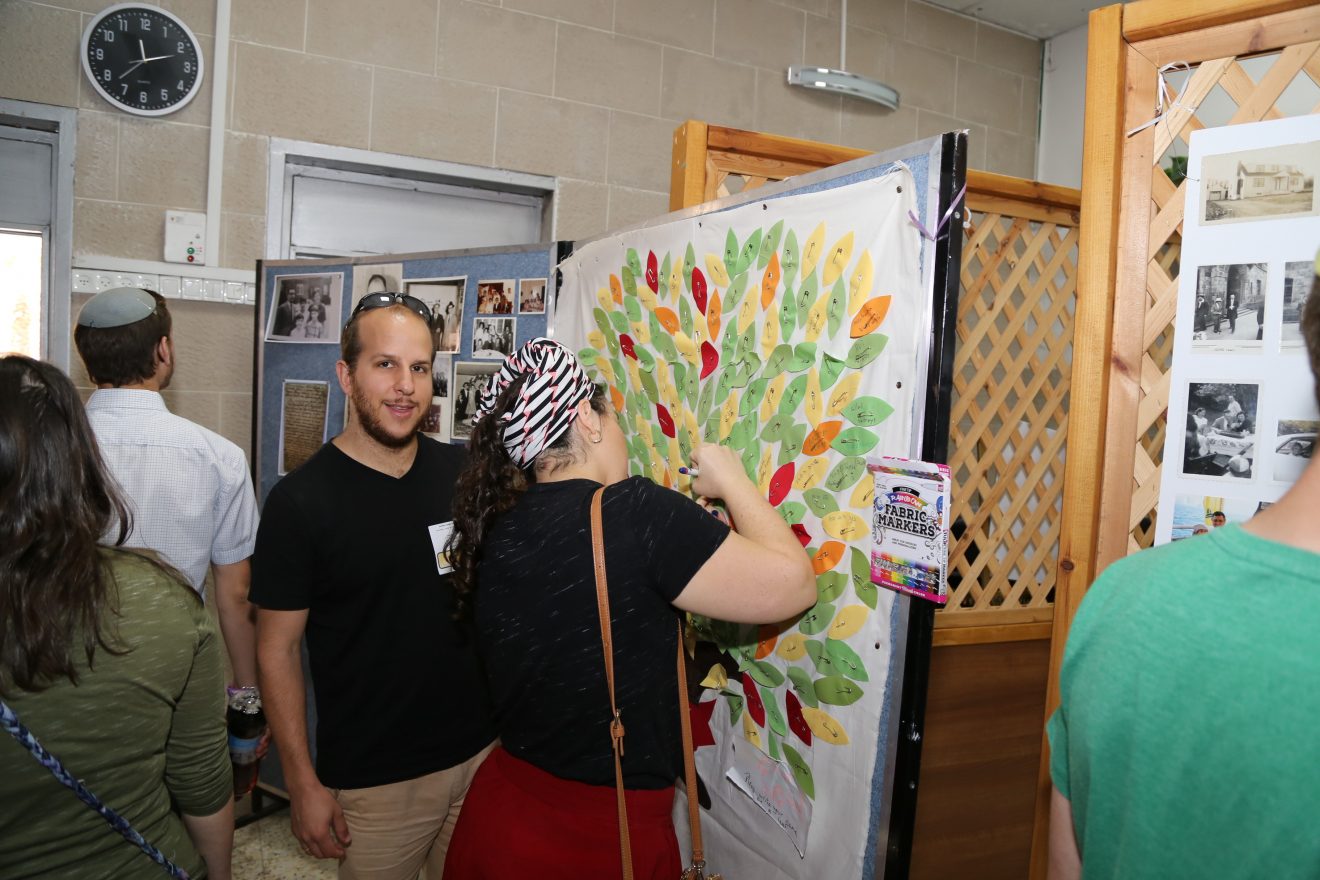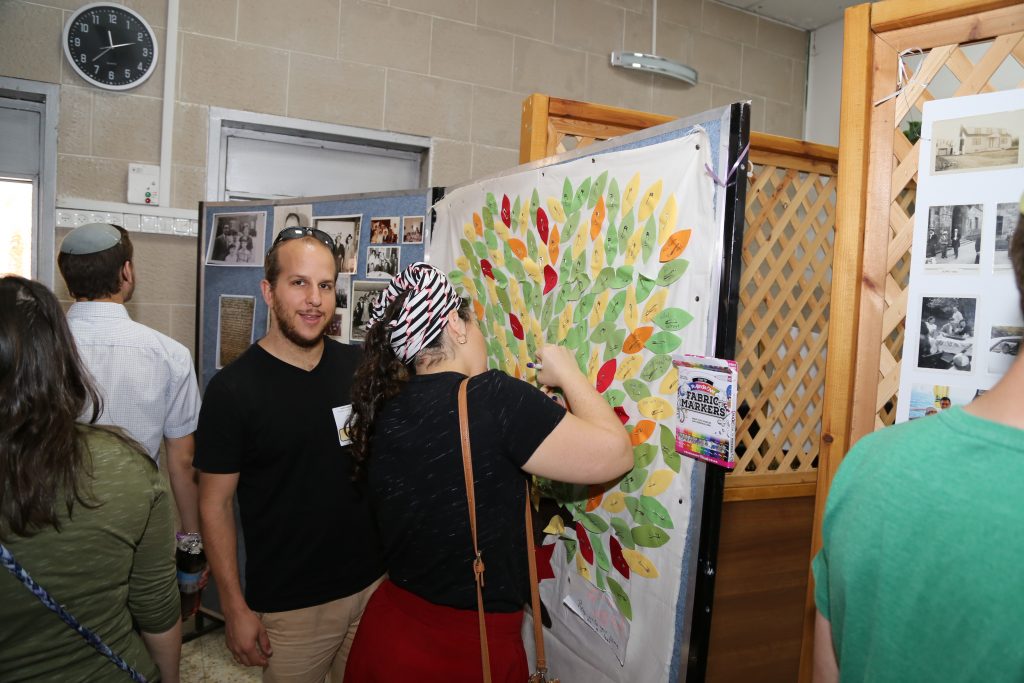 I took it home at the end of the reunion and quilted it all up. I kept the leaves simple – just outlined them with stitches in cream, which blended in well with both the leaves and the background. I made the trunk have a more wooden look. I used microfilament thread on the letters so that it should tack them down, but not really show up. The ribbon is straight line quilting, angling on the sides to give the feeling of depth. My go-to free motion pattern is curls, and I did that in the background, not that there was much background.
It was so lovely to meet everyone and learn about where my family came from. So much work went into organizing the whole thing. I'm so glad that I was able to contribute in my own way.