I did it. I finished up the quilt that I was making for Ariella and Elad. They got engaged and I started a quilt right away. I wanted to finish it in time for their engagement party, but my machine was not feeling well, so I only able to finish it last week.
The part that I really loved the most about making this quilt was the free motion quilting. The piecing was fun, which included fussy cutting the animals out to give them the focus was great, but I went really wild with the actual quilting part.
The quilt is 5 x 6 block. In each block, I decided to make a different pattern. 30 different patterns in all. Some of them are similar, but none of them are exactly alike.
Here are some of my favorite blocks: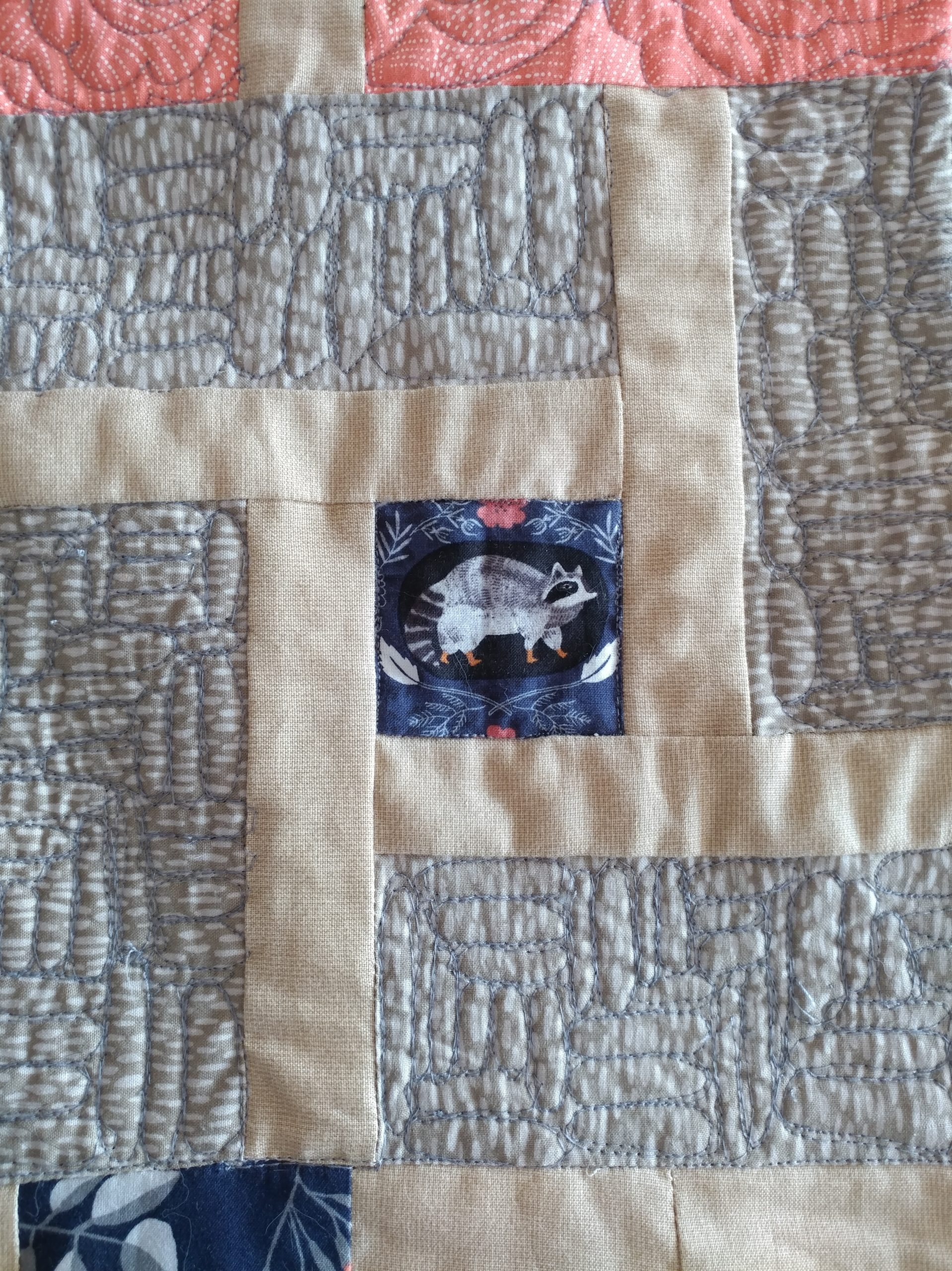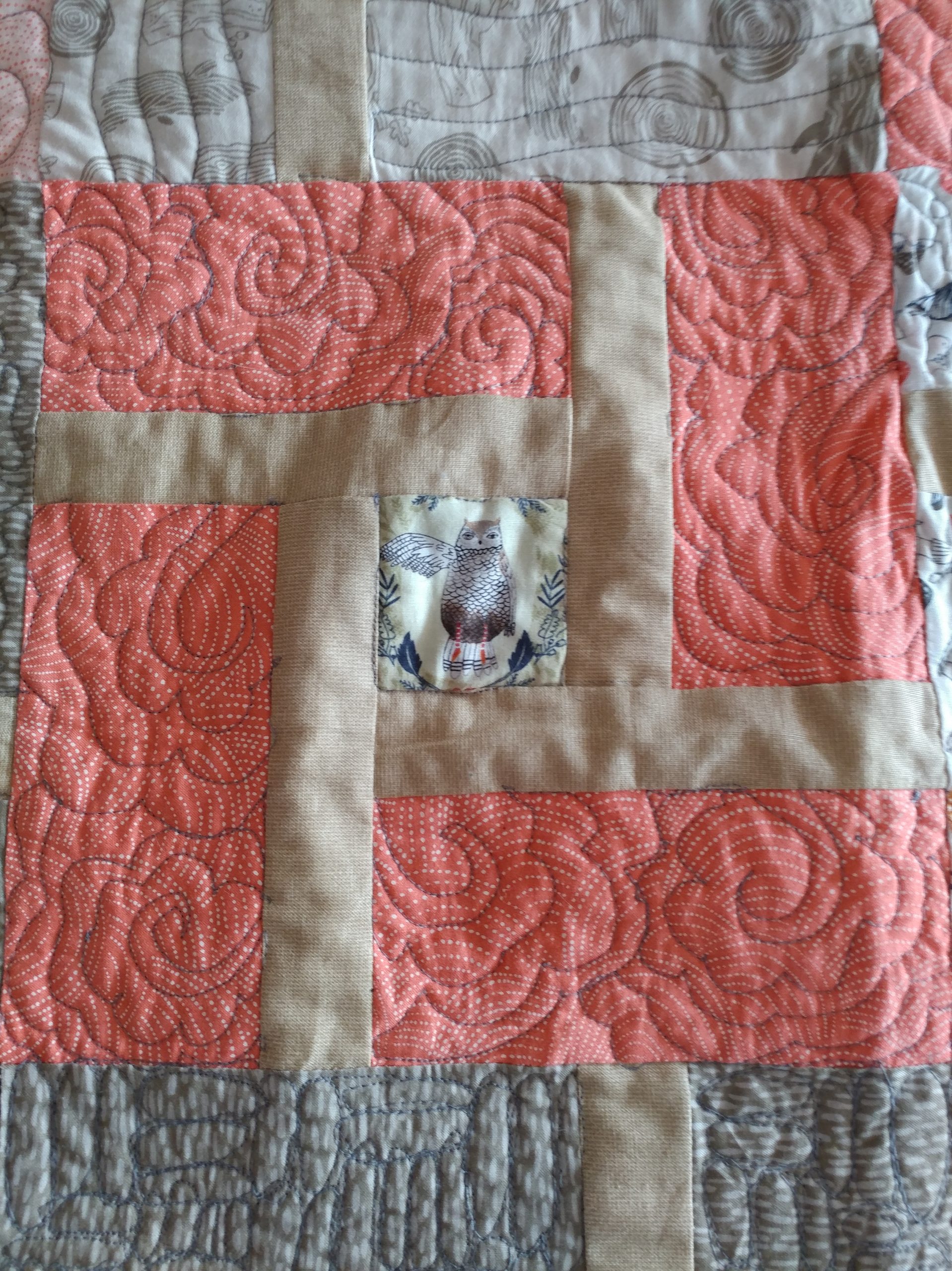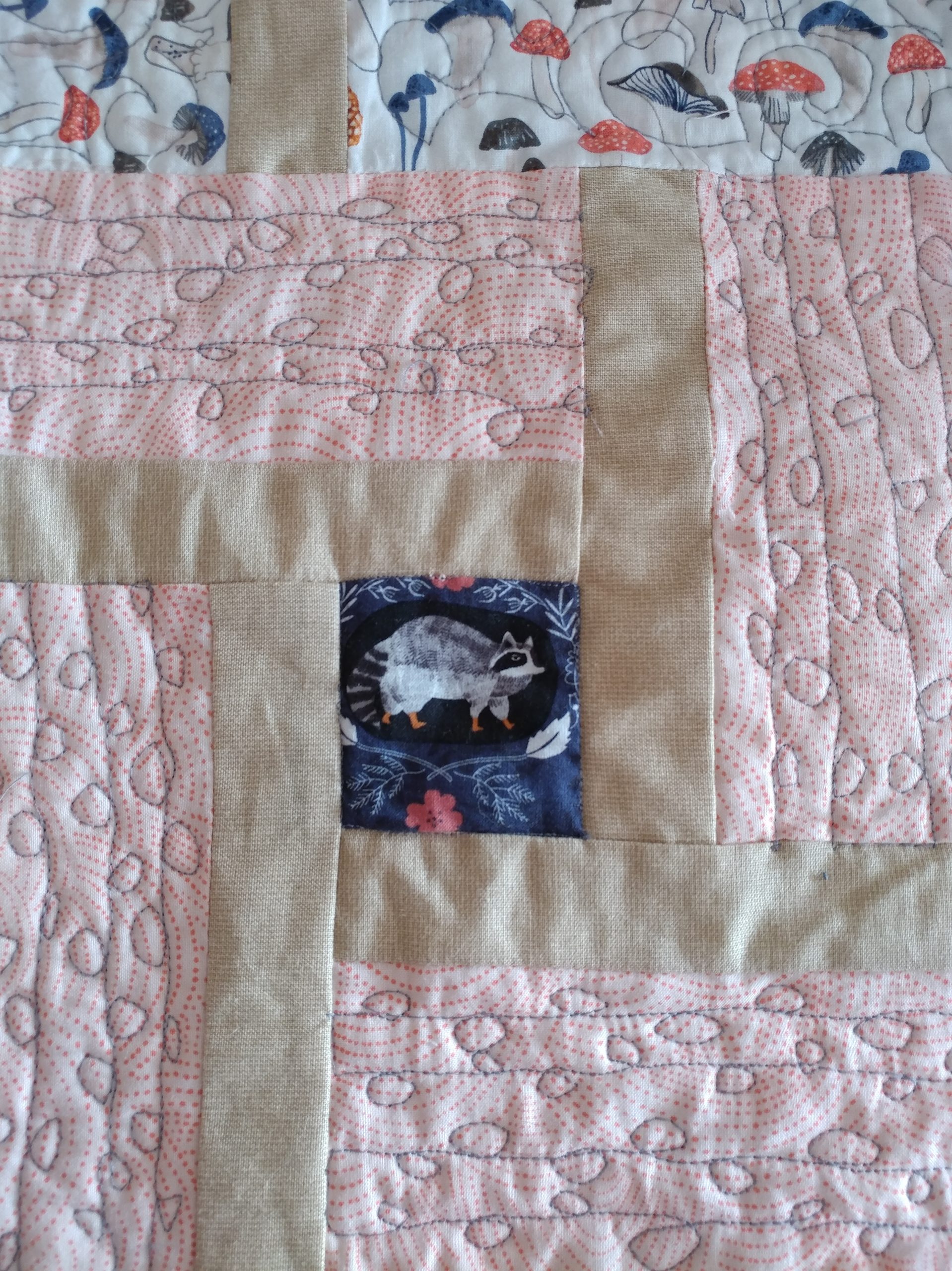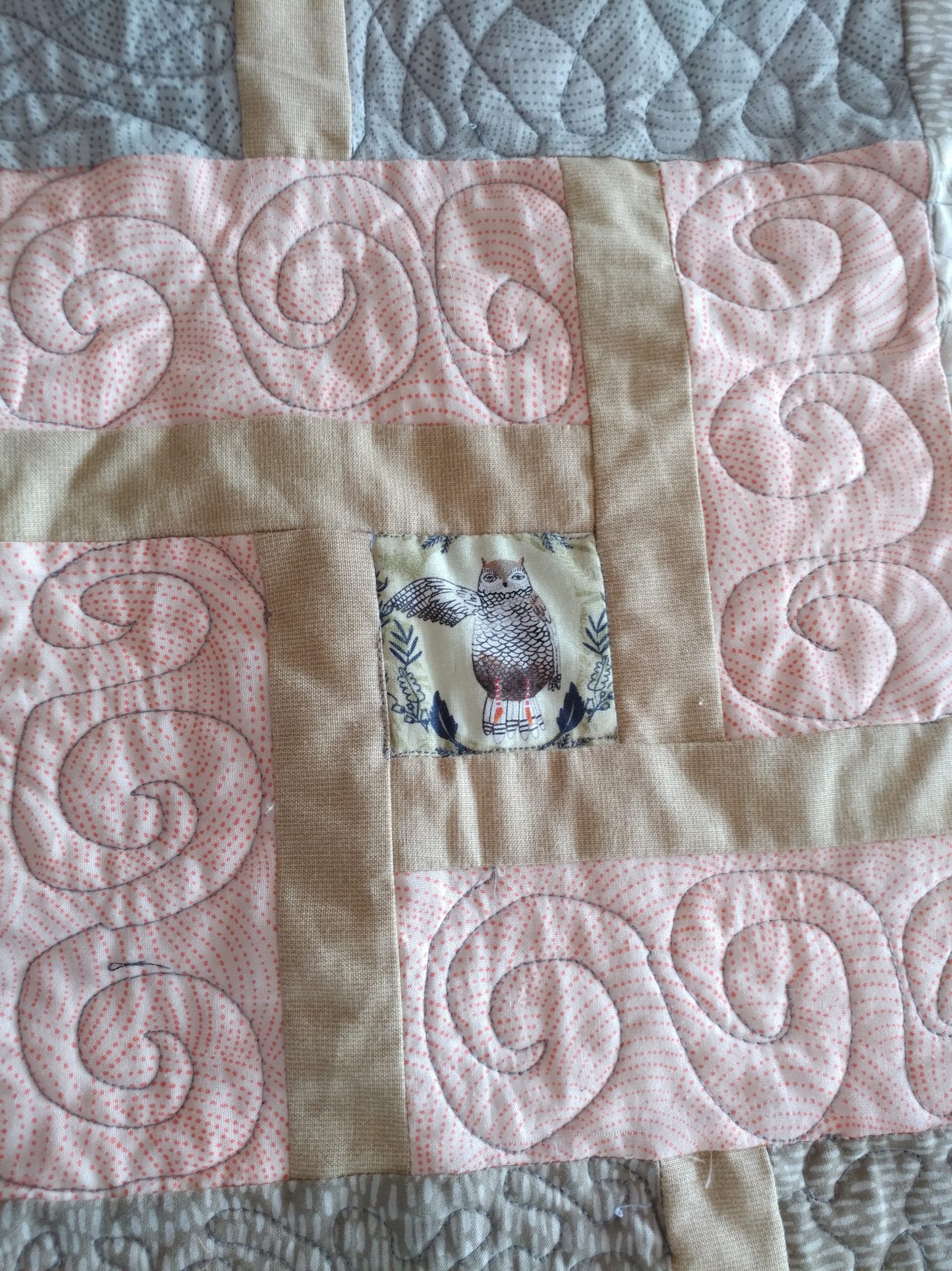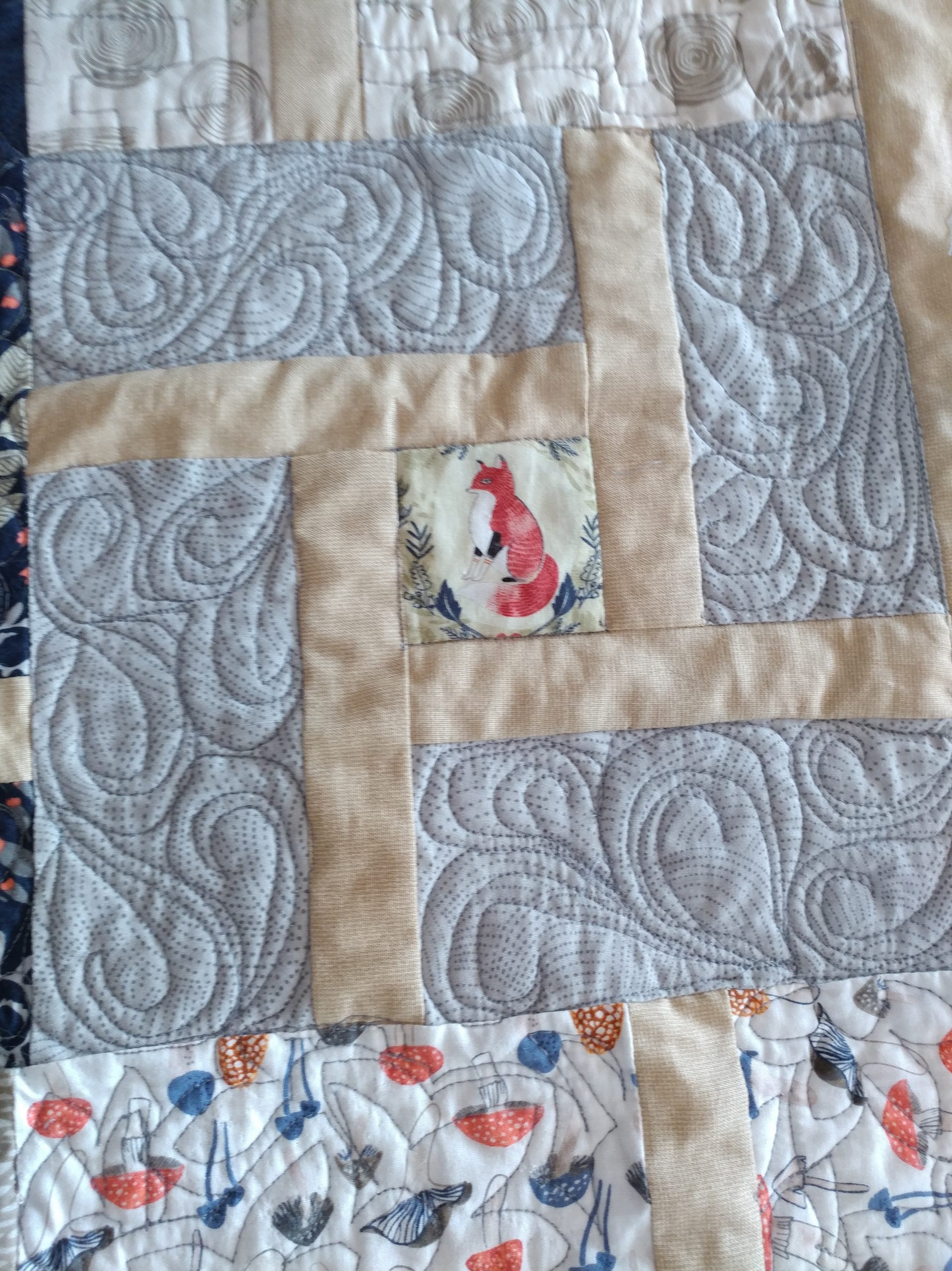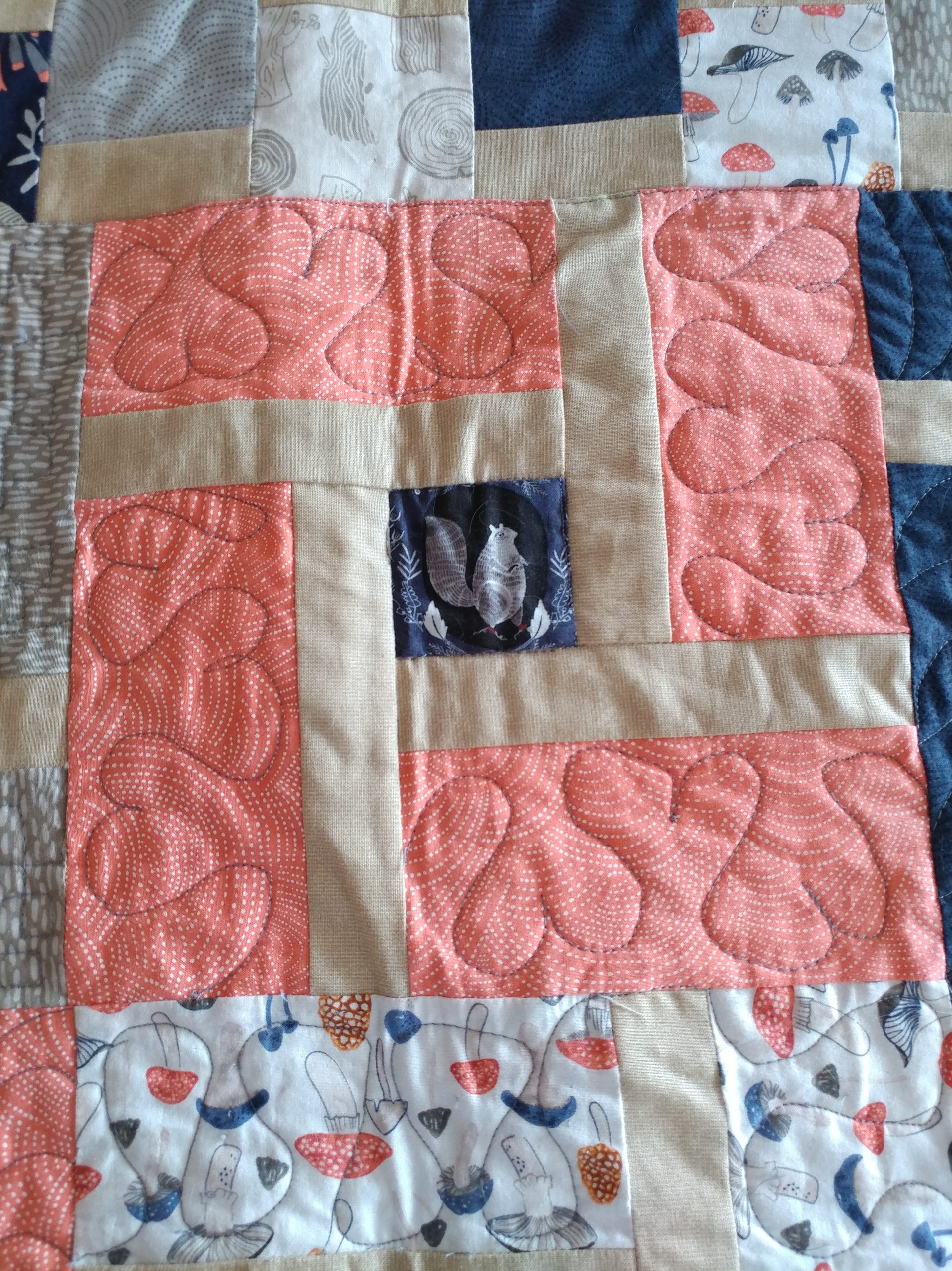 There  are others that I really like, but they are harder to see on the dark fabric.
I love making quilts, but it's hard to say goodbye to them. At least I know it's going to a good home. Mazal Tov Ariella and Elad!