I make a lot of quilts as presents. I'm in the middle of a quilt for my friends daughter. It's an engagement present, that I hope to finish by the engagement party next week. I'm getting there.
I think that I've mentioned before that I have a pretty nice stash of fabric, so instead of just picking out something myself, I invited her over to choose the fabric that she liked the best.
She chose a very cute animal print. I wanted to make sure that the animals didn't get lost, so I chose a patter where I was able to fussy cut little 2 1/2 inch squares, to really get those little guys front and center.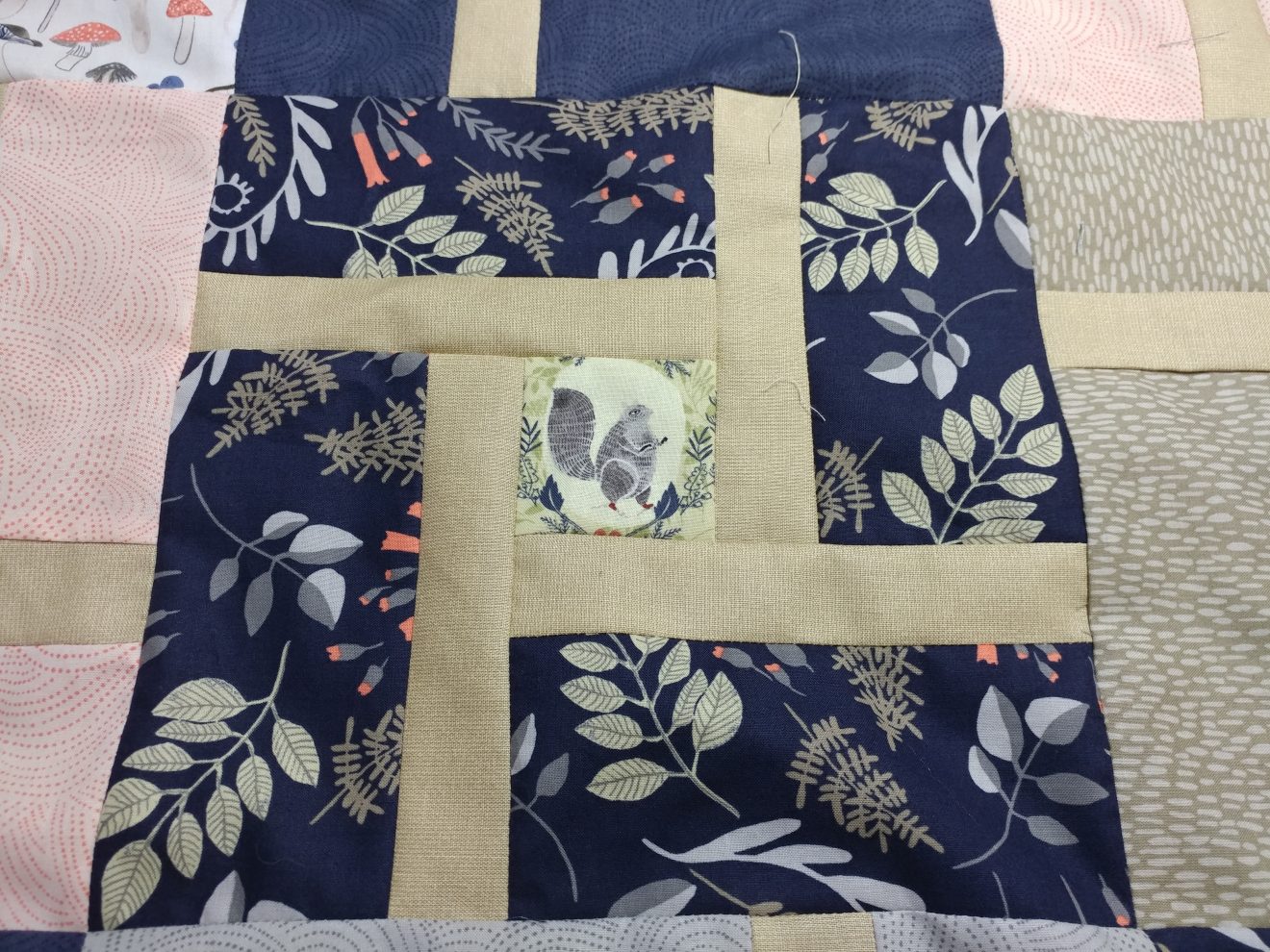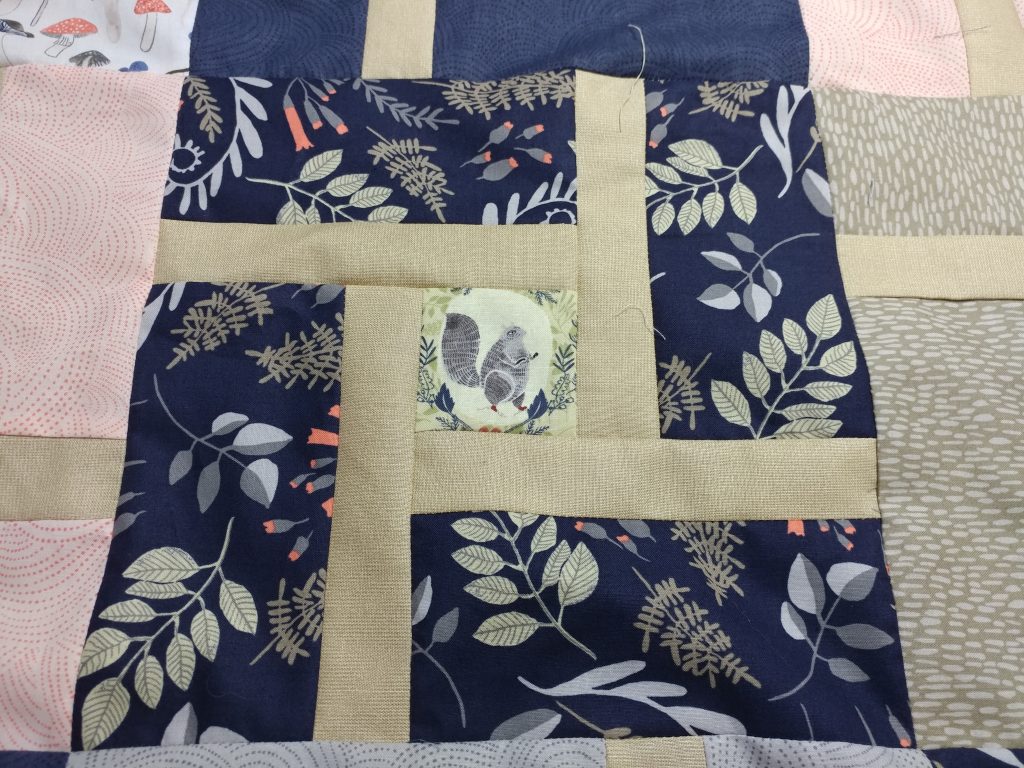 From the rest of the fabric, I made sets with the nice fabric from the fat quarter bundle that I used and the background fabric that I chose to go with it, I then sewed those strip sets around each of the animals. When I was done, I still these little bits left over. Instead of throwing them out, I decided to incorporate them in the border. (I left a few animals to use in the boarder as well.)
I like adding boarders to quilts because I think it gives a nice frame to them. It's also an easy way to make a quilt larger, without much work, depending on what kind of boarder you are creating.
In this quilt top, I already had the the strips together, so it was just a matter of slicing them to size and piecing them together. The little scraps that I had weren't enough to make a full boarder, so I just added a bit more background fabric to finish it off.
I still have some extra fabric left. If I'm feeling ambitious, I'll make a pillow to go with the quilt. Don't tell anyone – it's a secret.
Now that the quilt top is done, all that's left if to get backing fabric and quilt it. I'll let you know how that goes.