Last week we celebrated my grandson's third birthday. It's really hard for me to believe it's already been three years.
It's all because of him that quilting has become my passion. I know that grandchildren are supposed to change your life, but I never expected it to help me really find what I love so much. I will always be indebted to him for that.
It all started when I heard my daughter-in-law was pregnant. I was so excited that I decided I would make him a quilt.
Now that he has turned three, he is the age of mitzvot. He's old enough to say blessings and understand them and he is old enough to wear tzitzit and a Kippah.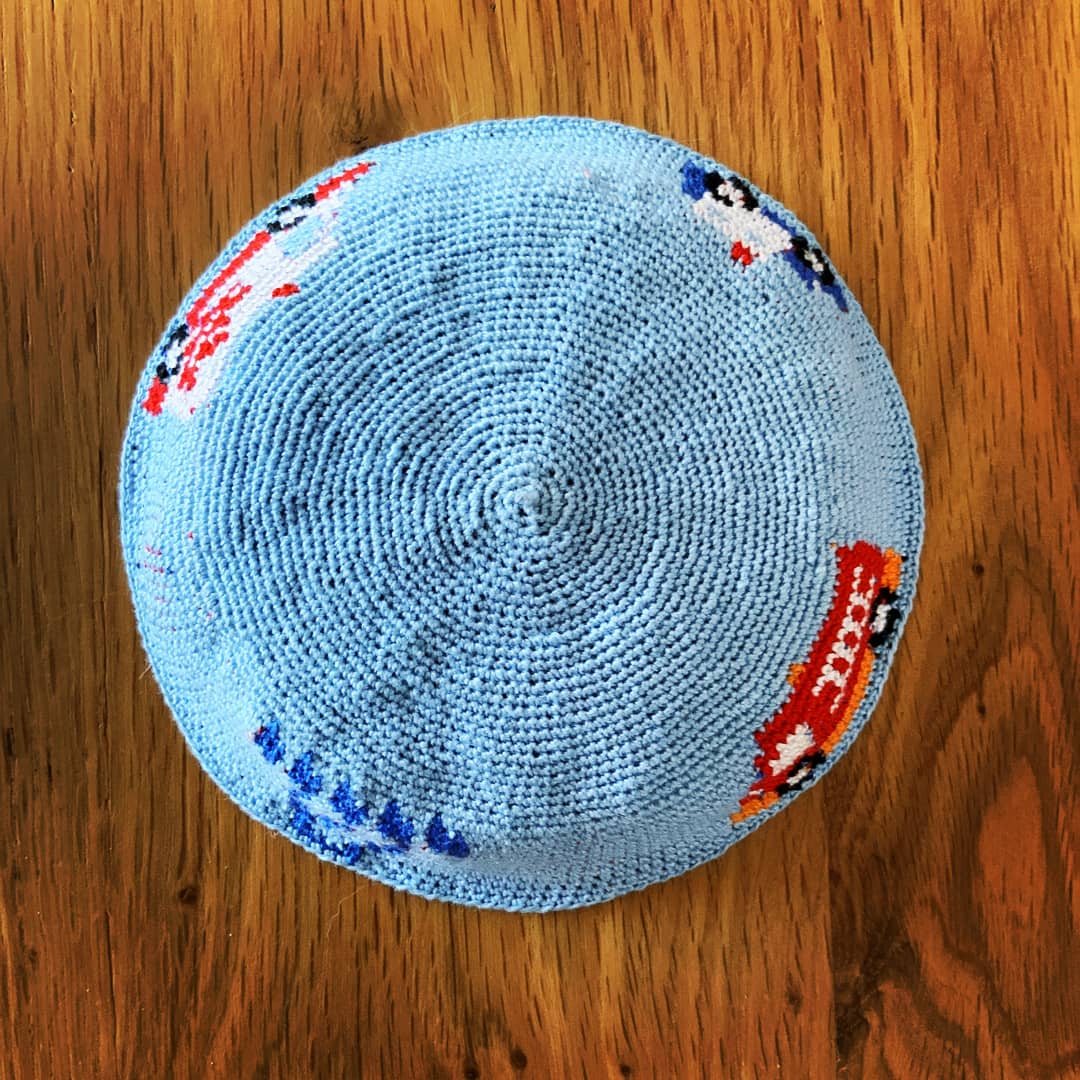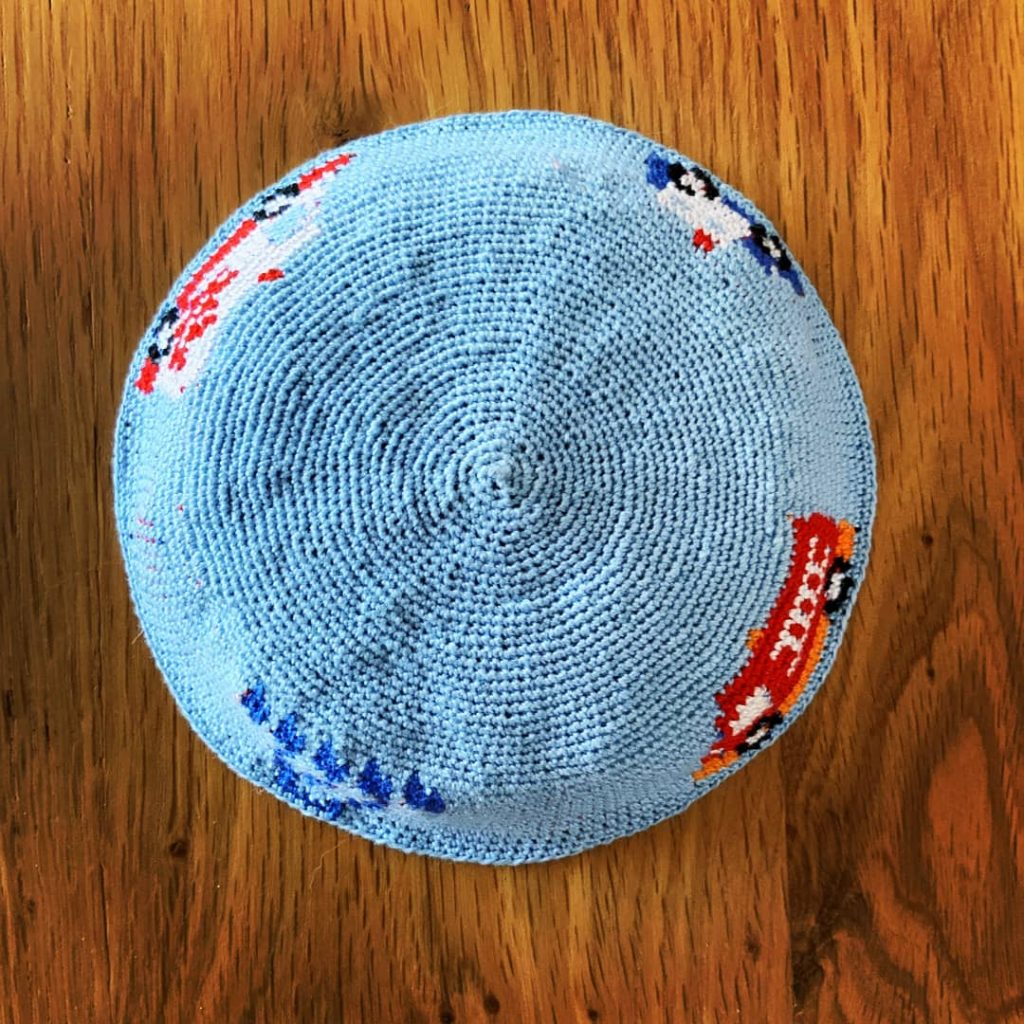 I started making kippahs in high school. It was a thing that teenage girls did to let teenage boys know that they liked them.
The last Kippah I made was over 10 years ago, for my son. He and my husband are die-hard Mets fans. I made it black because the Mets were using black, blue and orange in their uniforms at the time.
My son wore it everywhere. It was a little worse for wear, but he still has it. Trust me when I say that it actually was really nice when I made it.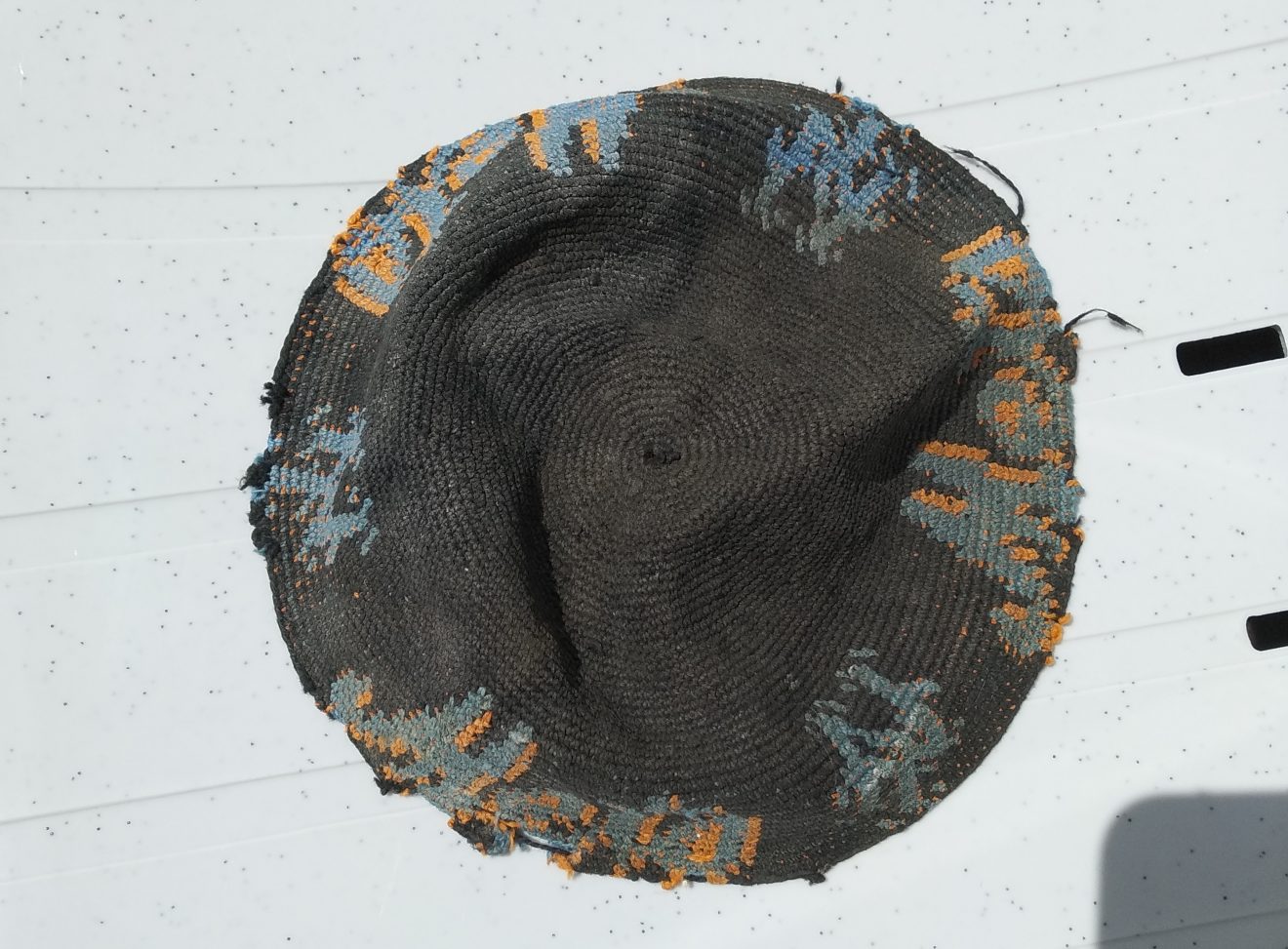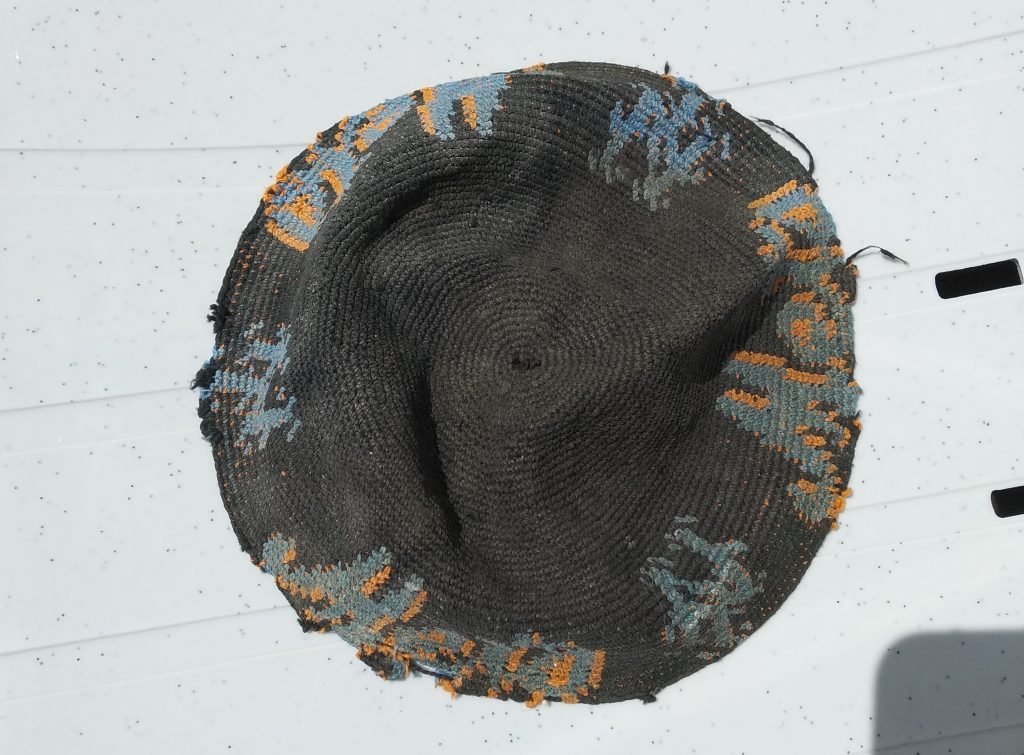 I wanted to make my grandson something that he would love just as much as my son loved his Mets Kippah. The boy loves cars. I know that all boys love cars, but he takes it to a new level. That's where the design for this Kippah was born.
To make a kippah, I use pearl cotton yarn and a very small crochet hook. I used a 1mm for this kippah, but I have used as small as .75mm. In America, I used to use DMC thread. It's hard to come by here, so I use VOG, which works just as well. The important thing is that the yarn is colorfast.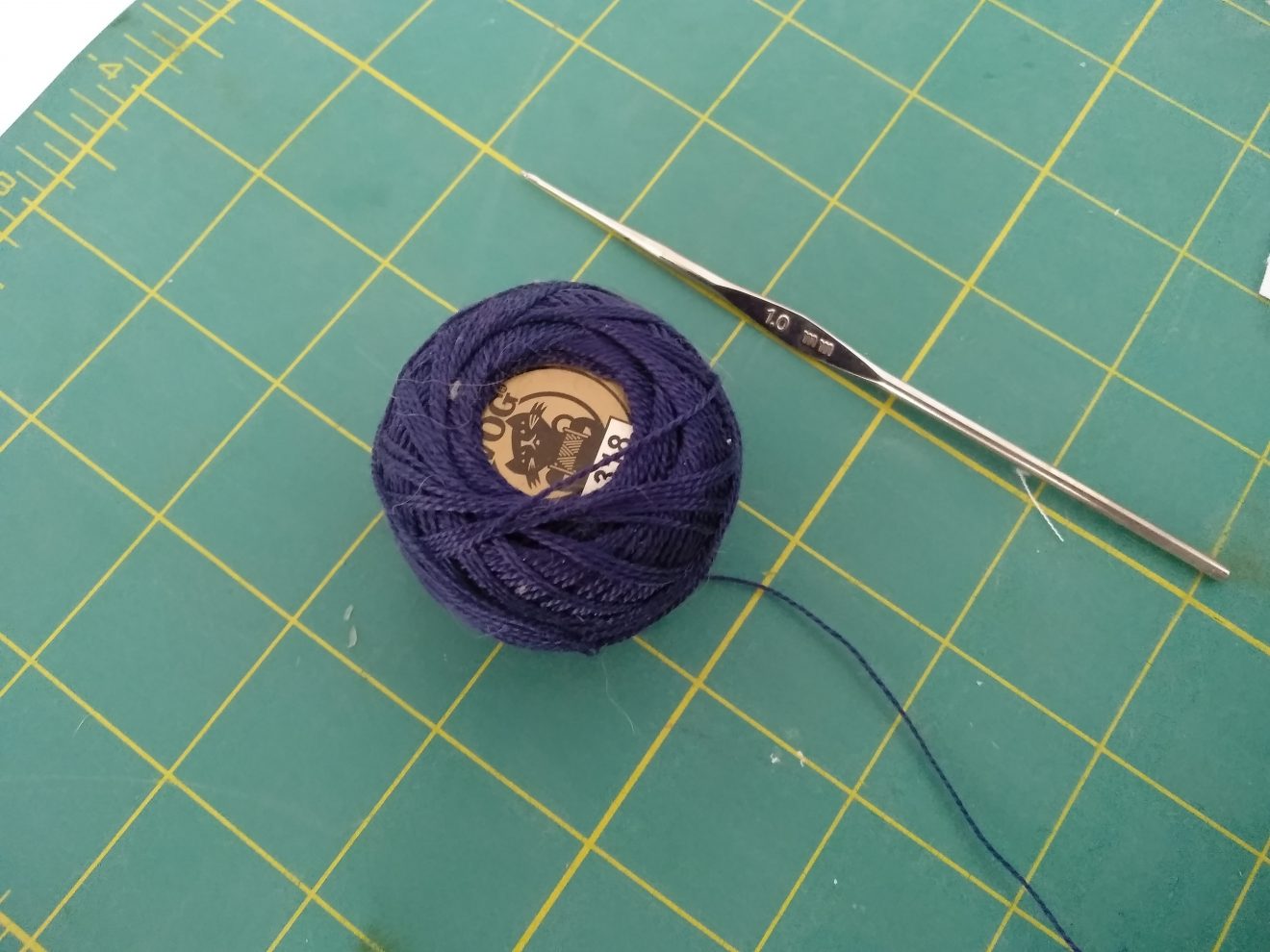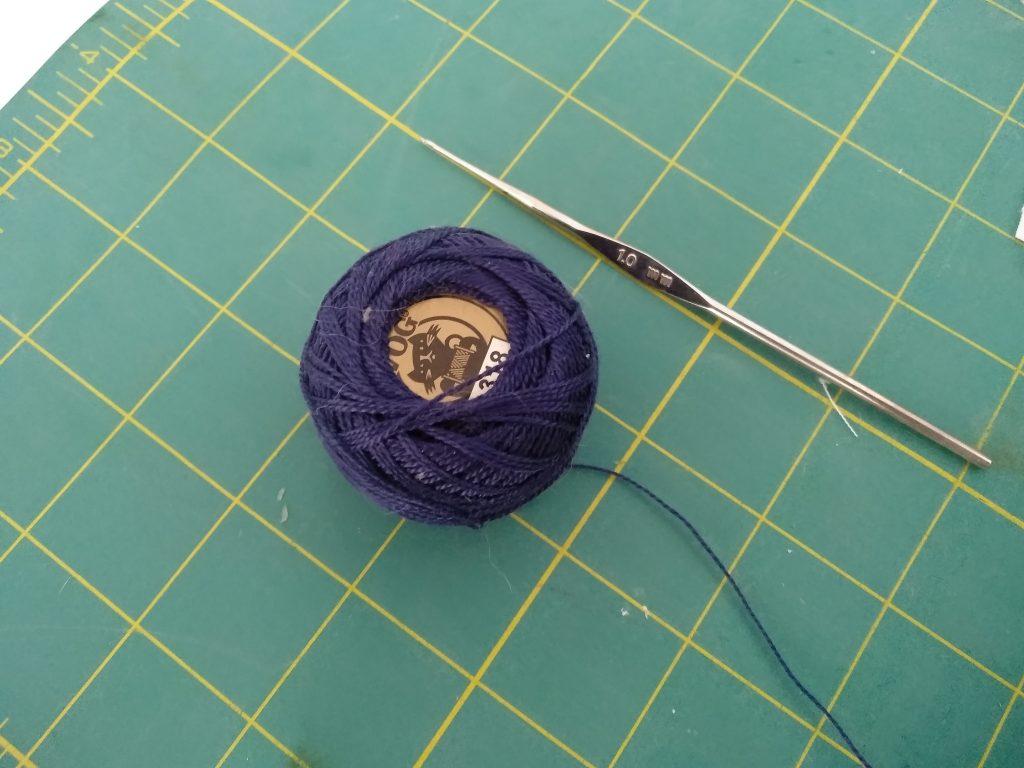 When I make kippot, I chain about 3 stitches and join them together. I continue crocheting with a single crochet stitch in the round, increasing to keep it flat. In the beginning, I increase practically every stitch. I'm careful not to overdo it or the kippah will become wavy. To make the size that I like, I measure around the kippah against the crochet hook. When the diameter is the length of the hook until the crease in the hook, I stop crocheting the base.
I count the number of stitches in the last round. To make it easier for myself, I take another thread and I just loop it across the stitches every 10 stitches on the last row. Once I know the number, I can figure out where to put the design.
For my favorite little guy, I didn't want a giant kippah, so I kept the pattern to 12 rows. I calculated where I wanted to place the patterns and started adding them in, without increasing the base at all. This gives the kippah its shape. All the threads are inside the stitches of the kippah as I crochet around.
Here is what I drew for my templates of the pattern. I looked around the internet for cross stitch patterns, but none were what I was looking for, so I drew these out on graph paper myself. Feel free to use them.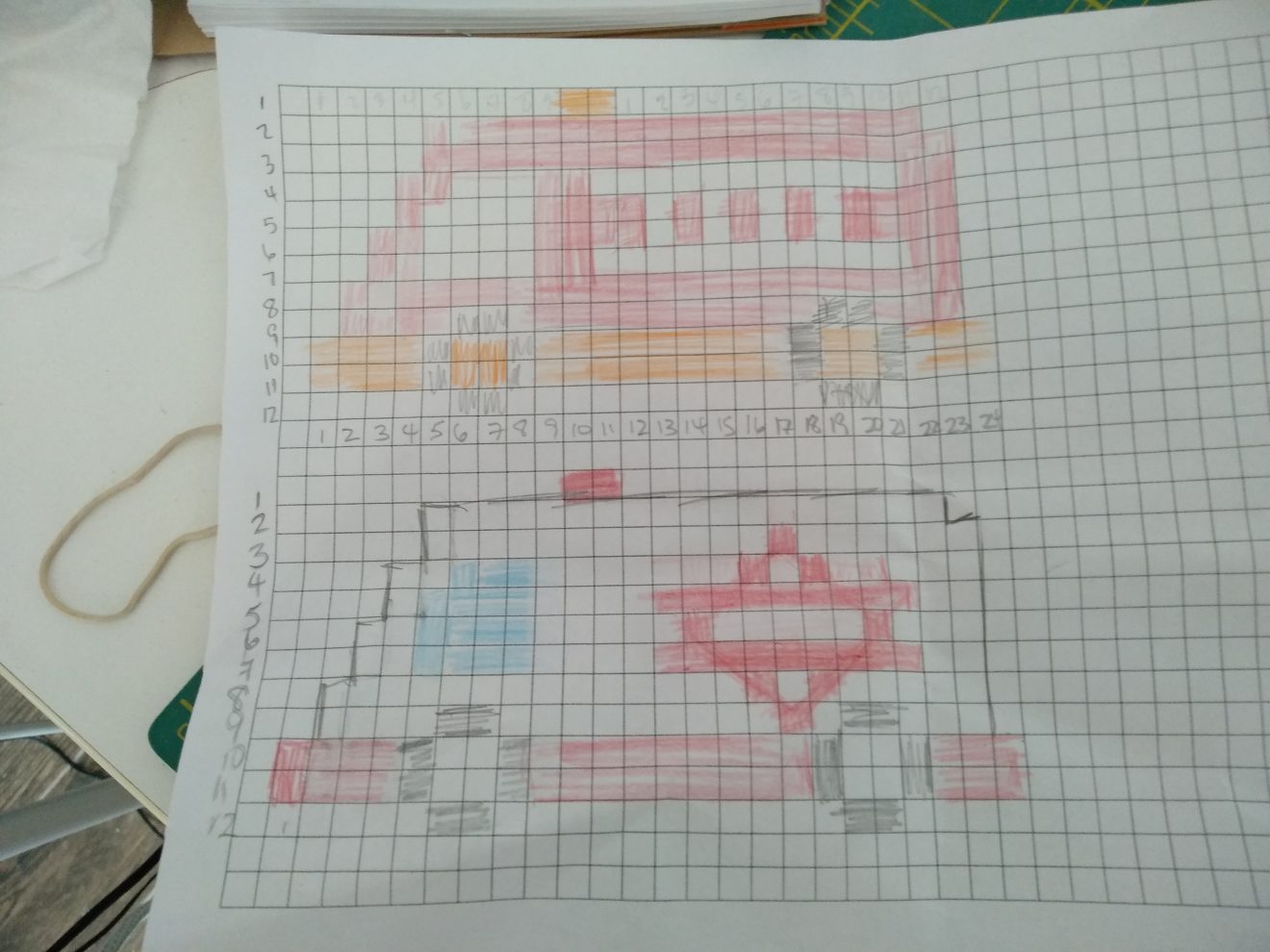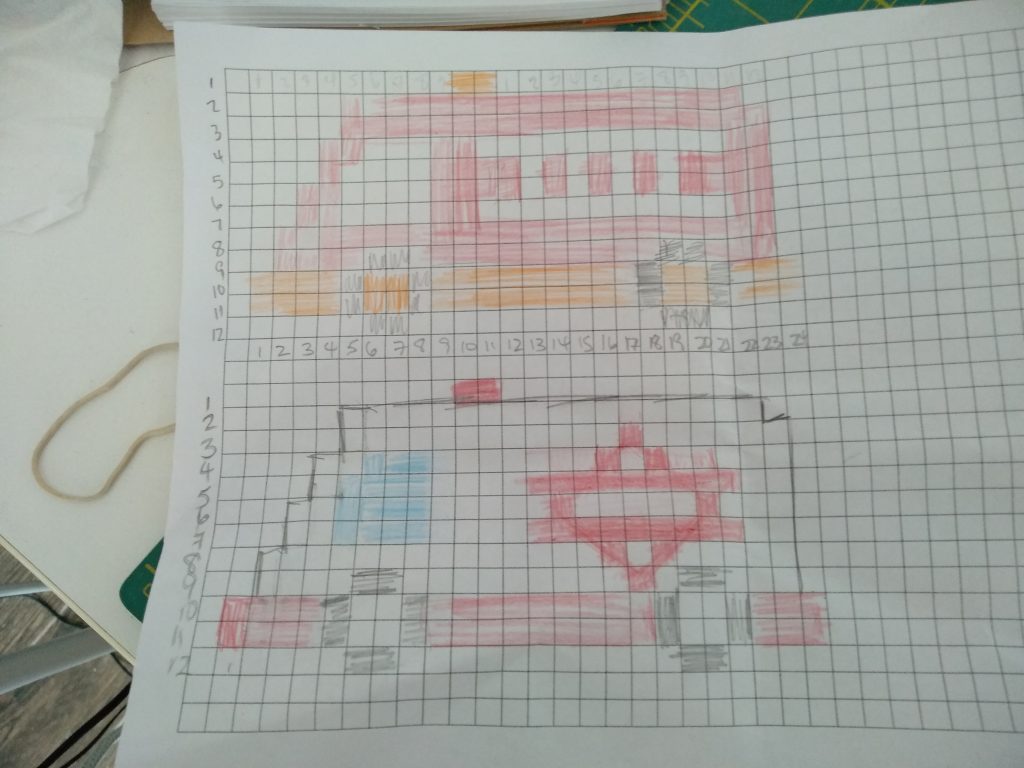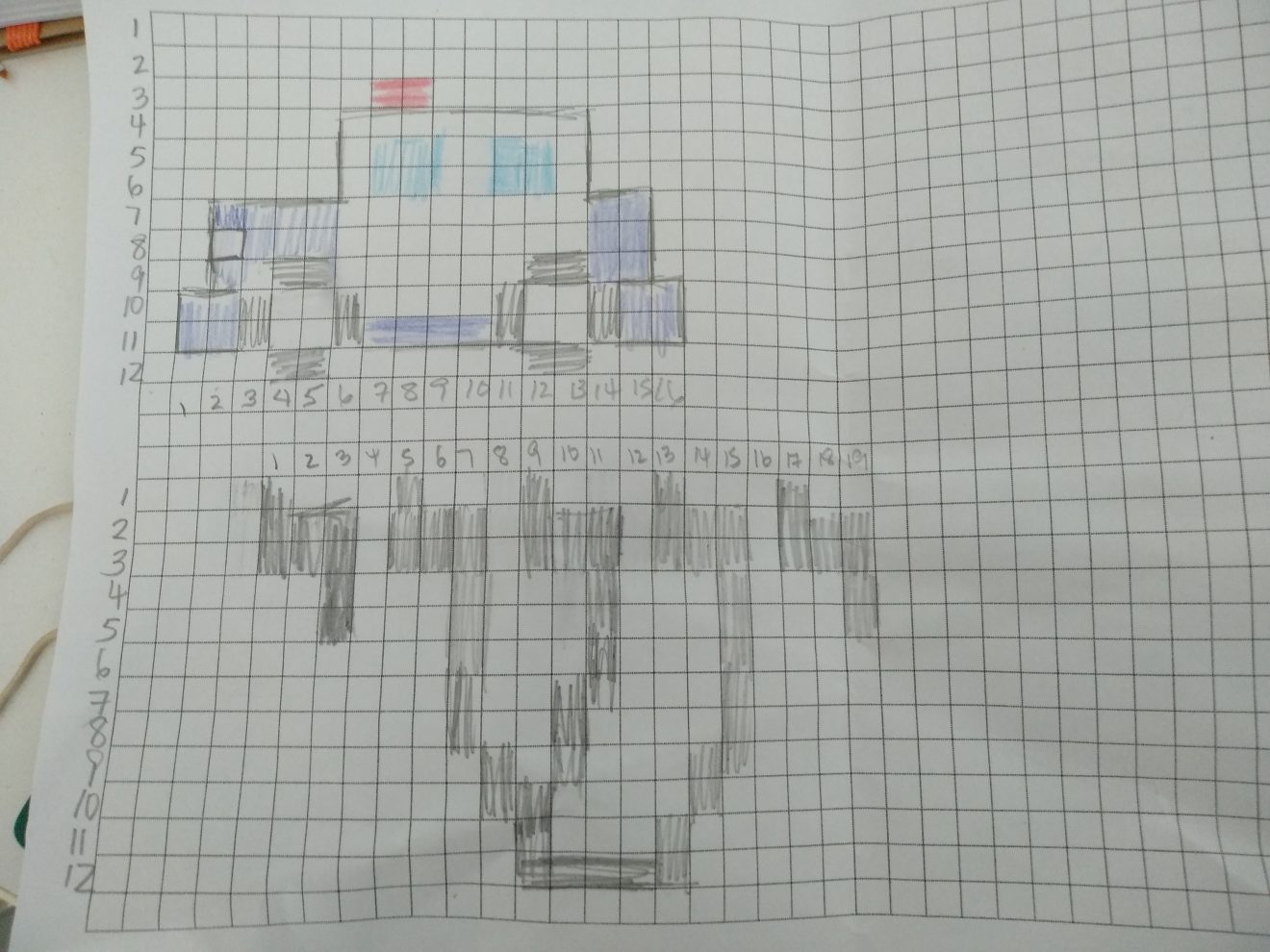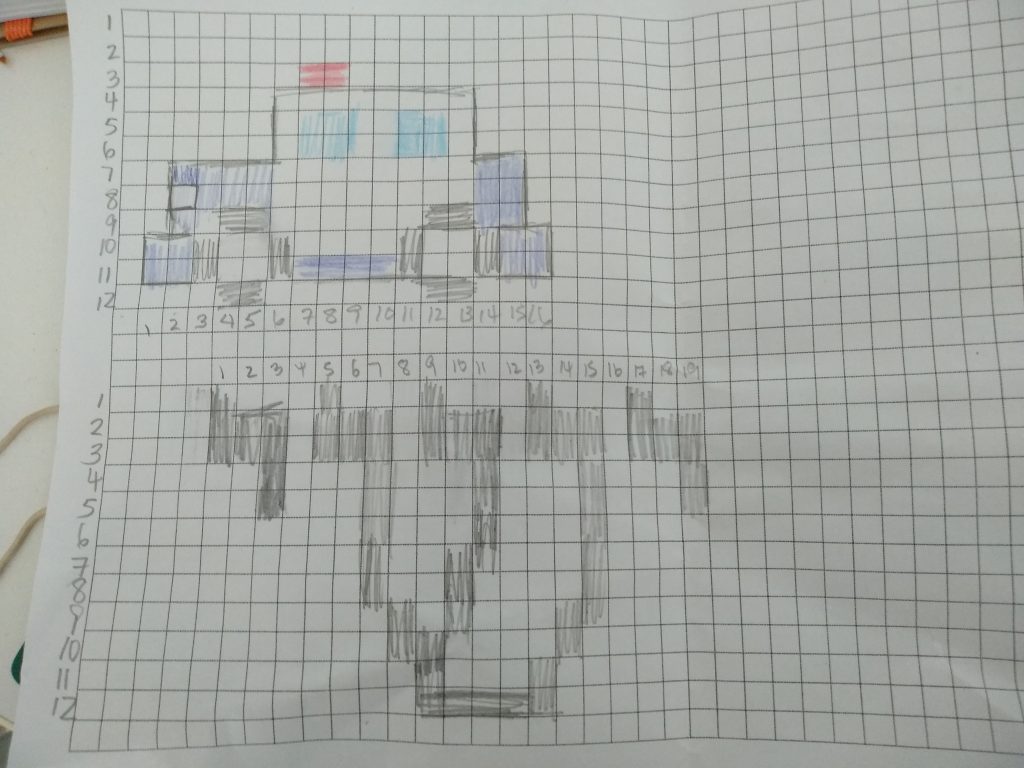 It was fun to do. Now that I've done it, I think I'll make some more. After all, it would be nice for him to have a white one for Shabbat. Maybe my husband and son could use new ones as well.
It was a nice change, but quilting is still my true love.