So much information! I need to write it all down!
These last three weeks have been so incredible and insane. I can't believe that we were able to get even half of it done. I've been traveling around the US, meeting up with some quilting friends. I also checked out stores to see how they do it. Once in a while, we threw in some baseball games (Let's go Mets!). I believe balance in life is very important ;-).
Our first stop was New York. We had bagels and went to my cousin's house in Huntington, Long Island. We had a lovely Shabbat there. Very yummy, very relaxed, great conversation, great people. It also gave us a bit of time to get over jet lag.
After Shabbat, we flew to Florida. My first quilting stop was at Fabric Smart, in Gulfport Florida. Karen, who runs it, has been incredibly helpful to me with starting my business. Without her help, I would not be able to have the selection of notions that I currently have. We had a great time together talking shop. Karen shared some new ideas for the store.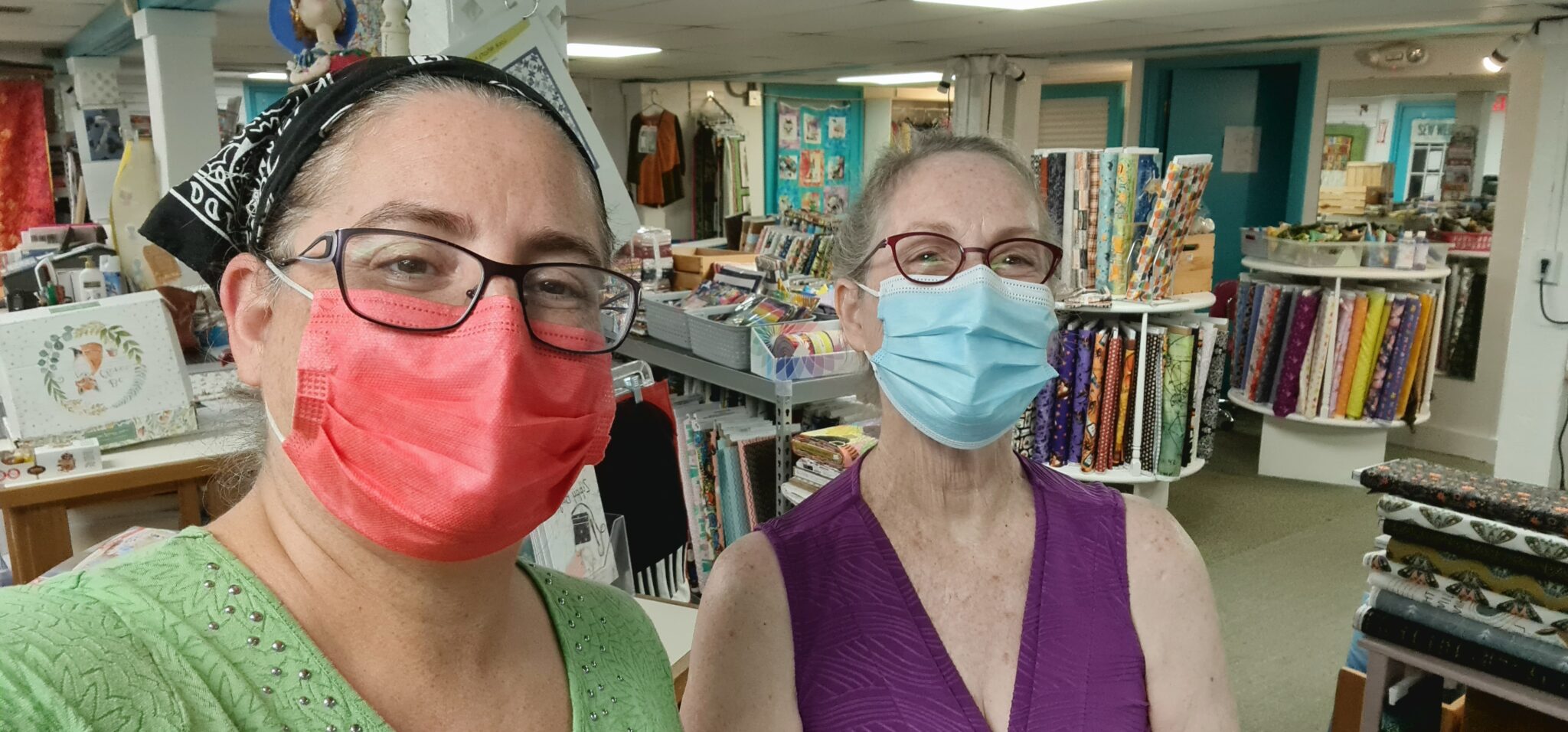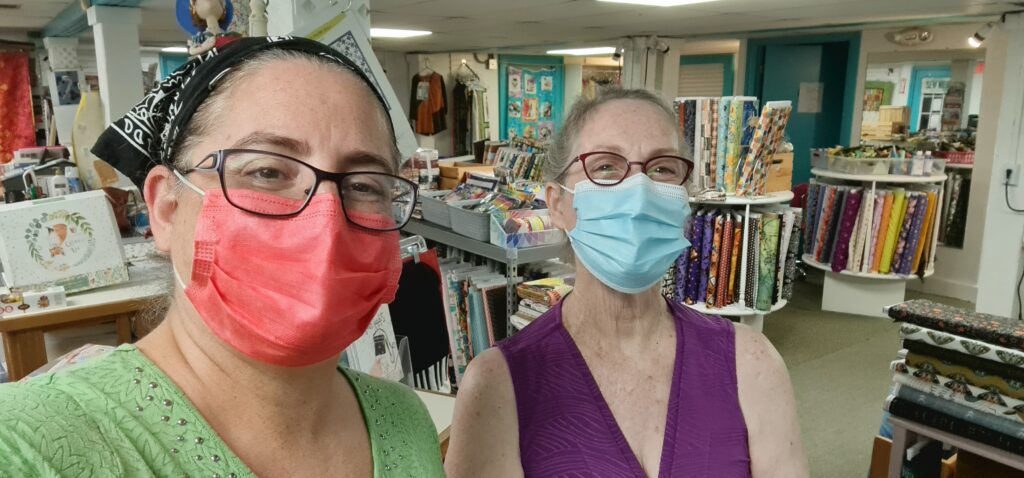 Our next day was spent at Universal Studios Island's of Adventure. I love roller coasters. If you do too, check out the new VelociCoaster. So much fun.
The next stop in our journey was Kansas City Missouri. We went to our first baseball game of the trip with Angela Walters (Quilting is my Therapy) and her husband Jeremy. Angela got us Royal's t-shirts so that we would fit in. It was a great game. The Royals won and we even got to see the bad guys' (Pittsburgh Pirates) manager get ejected.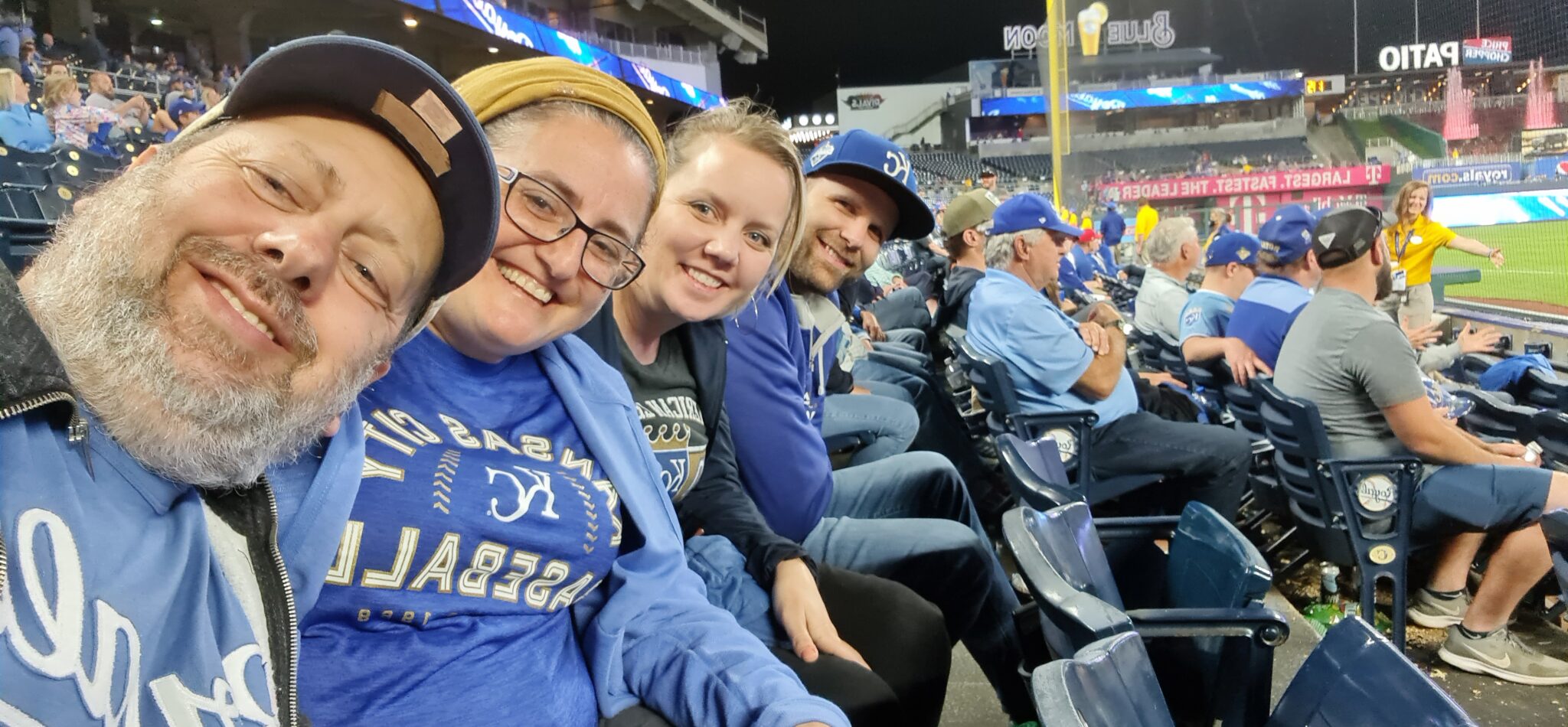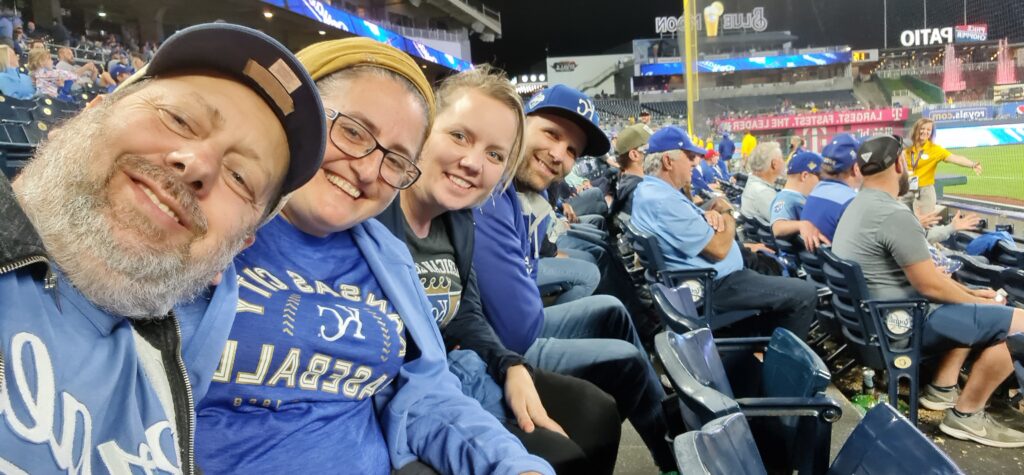 The next day I spent practically all day with Angela. It was like an intense 1-day seminar on the quilting business and using YouTube. With her help, I'll be opening a channel soon. How cool is that? She had so many ideas for me. I'm just so excited to get to work on them. This is the first time that I have actually met her in person. We've been in touch over website stuff for a while. She is as lovely, energetic, intelligent and funny in person as she is in her YouTube videos.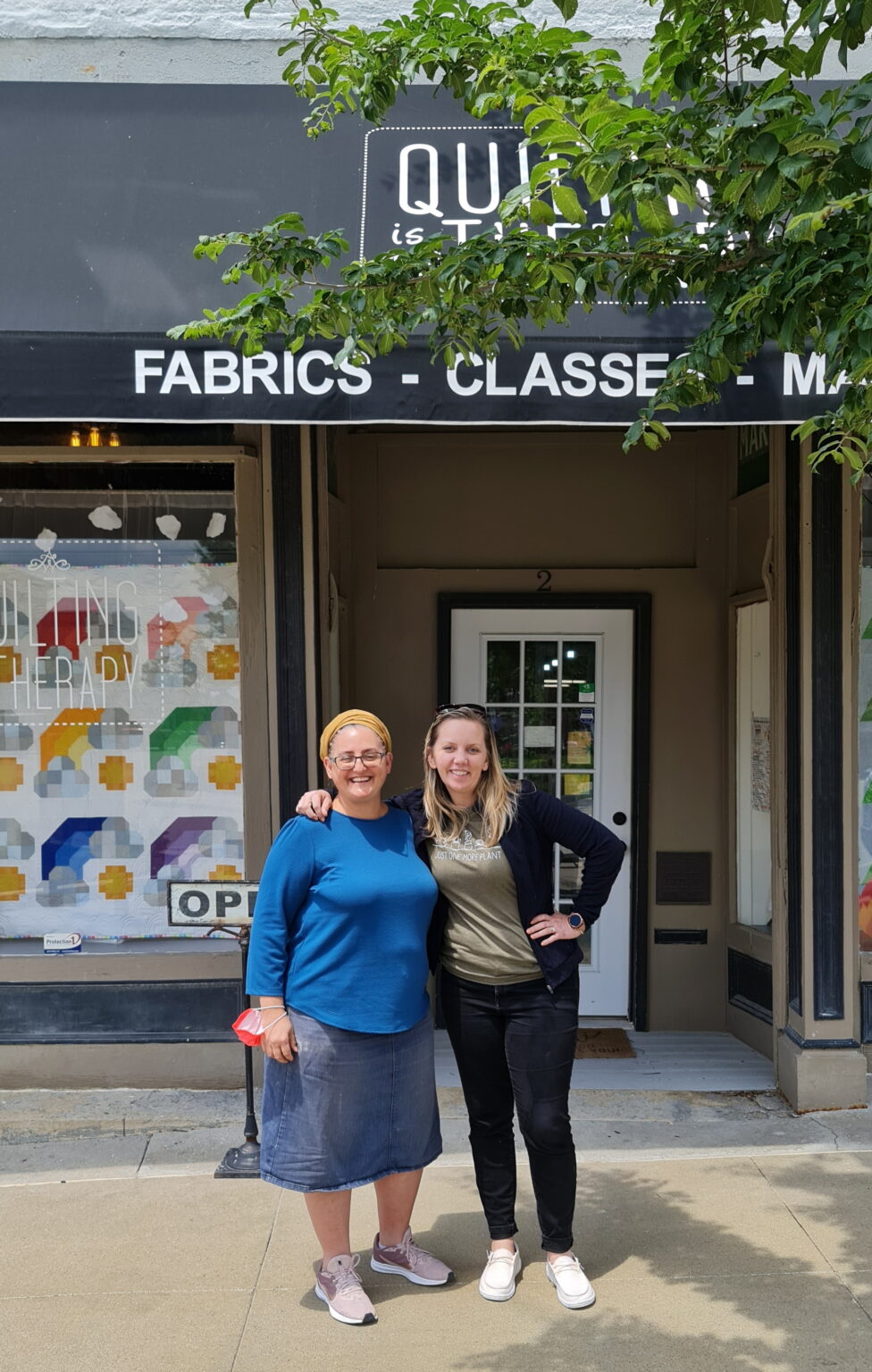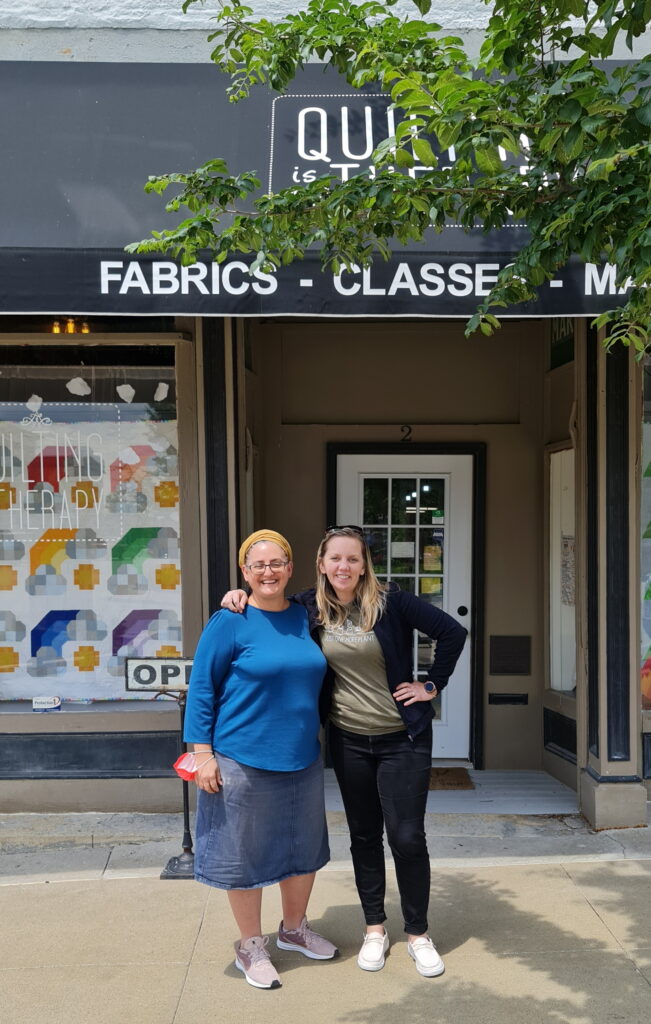 Before we left for the next stop on our journey, we stopped in at Missouri Star Quilt Company in Hamilton Missouri. The place is gigantic. They must have every type of fabric/machine/notion that exists. Way cool.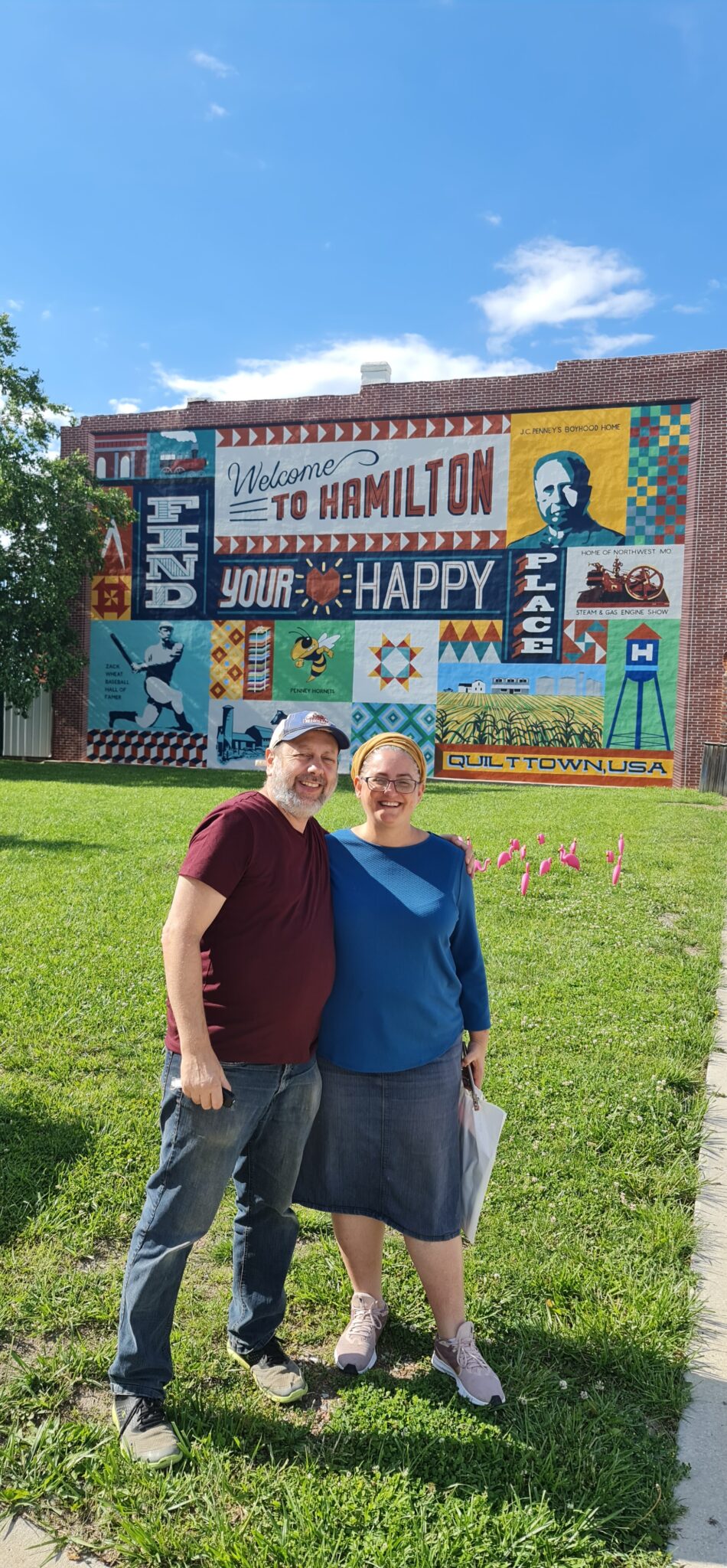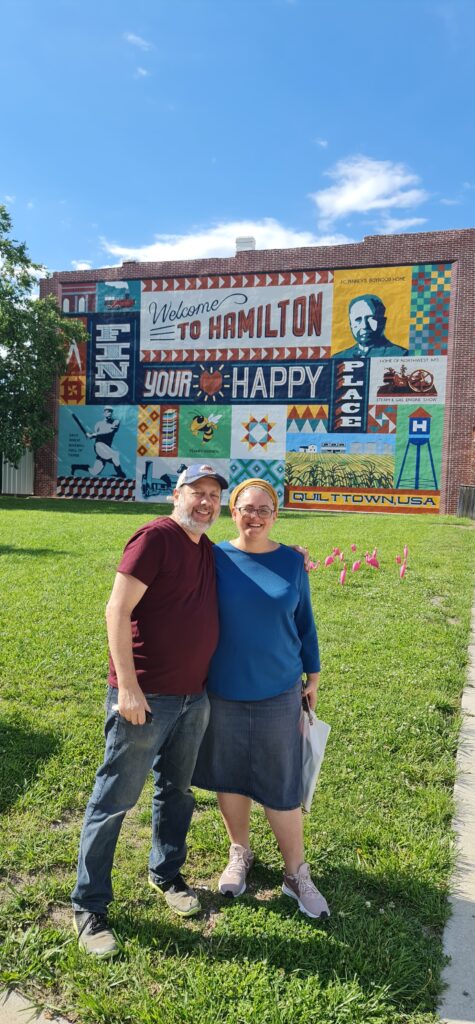 From there, we went to Las Vegas. It was only a stopover, but we had a bit of time to see the fountains at the Bellagio hotel, and to see the gardens there. The best way to describe the fountain show is fireworks with water. You can see it on YouTube, but it's even more powerful in person.
Our next stop was San Diego. As soon as we landed, I looked up quilting stores. I was so happy to find Cozy Quilt Designs. I love the Strip Club that they run. Their strip club has to do with strips of fabric. No hanky-panky. I have watched Daniella Stout on YouTube for years. Unfortunately, she was ill and not in the store. I hope to start a kosher version of the Strip Club here. I'm getting it all in place.
That evening we went to see the Padres play the Mets. It didn't go that well for the Mets. I have to say it's much more fun when your team wins.
Shabbat couldn't have come at a better time. We needed the rest.
Then another baseball game. This time we won!
After the game we drove to Los Angeles. We did a bit of shopping and ate in our first restaurant since leaving New York. There's not a whole lot of Kosher vegan restaurants outside of New York and LA. It was nice to eat real food!
We spent time in some parks in the area and went to see the Getty Museum. I wanted to go to Disneyland, but they were only allowing California residents in. We'll need to save that for our next trip.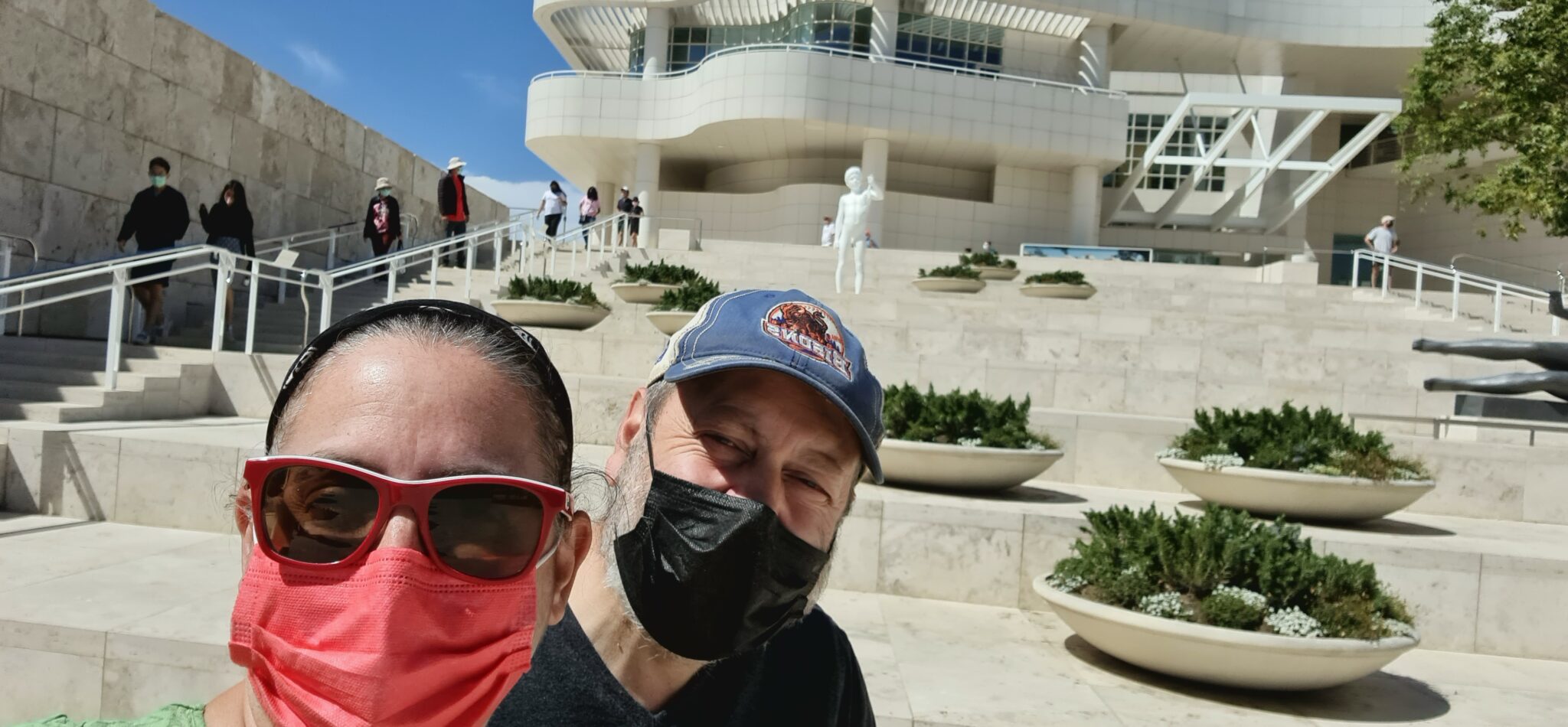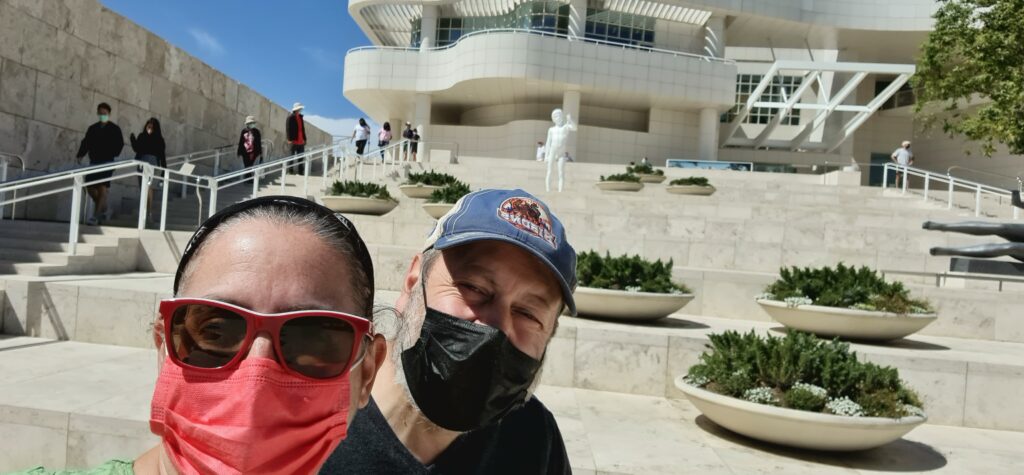 Of course, we stopped in a couple of quilt stores. I was mostly looking for ideas on how to set up my brick-and-mortar store. I have a pretty good setup, but there is always room for improvement. I think my favorite was Candy's Quiltworks. It was huge and they had a great selection of fabrics and quilting kits.
We then flew back to New York. We hadn't really done any shopping the whole trip, so we spent some time buying presents for the family. I'm just saying that my grandkids are going to be very well dressed for the next couple of years.
Shabbat was with my husband's cousins. They are amazing people and we had such a lovely time.
Sunday was another baseball game. This time it was in Citi Field. Unfortunately, the bad guys won.
After the game, we drove up to New Haven Connecticut, and had dinner with Elka (from Fabric Paradise) and her husband Steve. What fun! Elka has also been helpful to me with setting up the online store. She's had her own online store for over 20 years. She has so much fabric! I took a bolt off her hands. She has an incredible selection of novelty fabrics.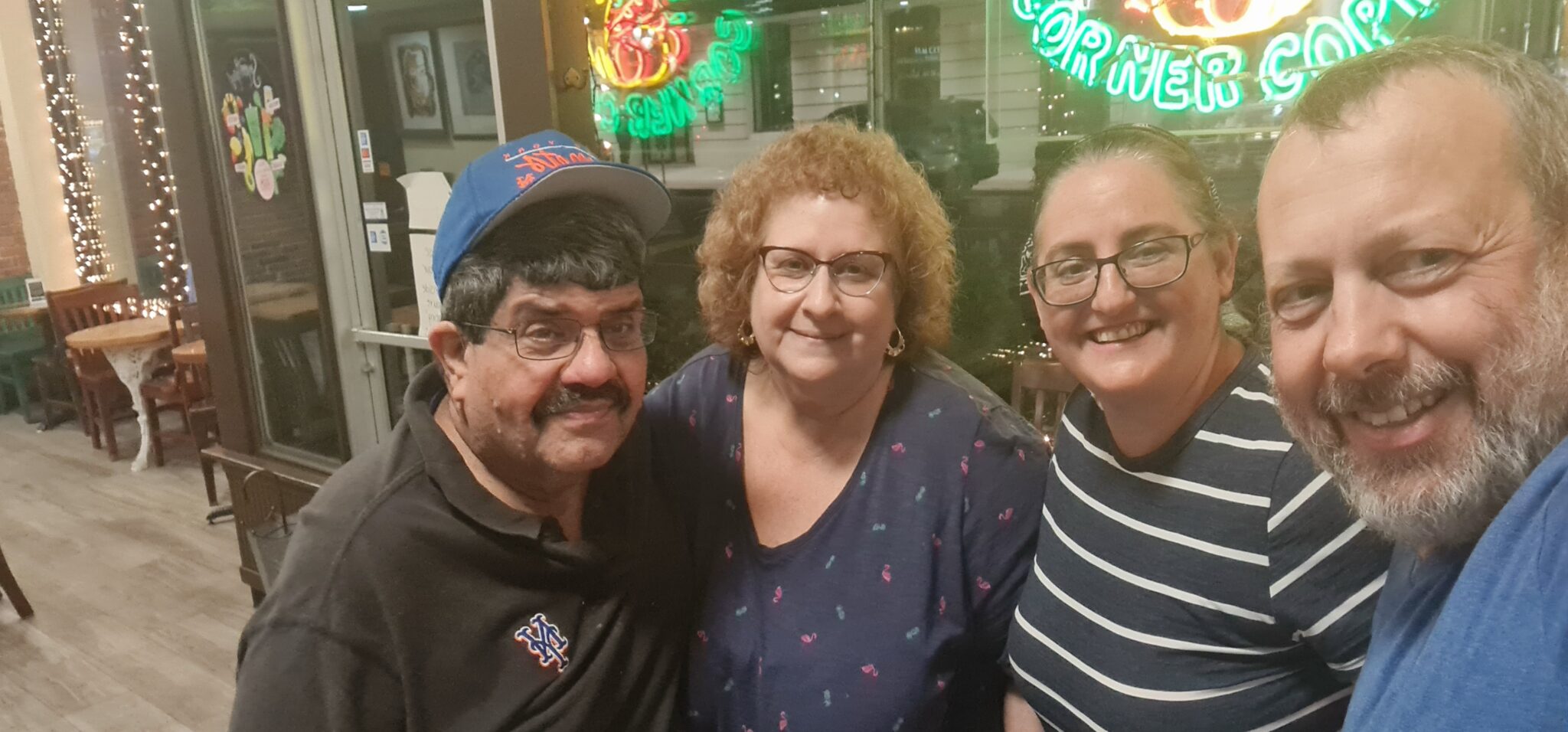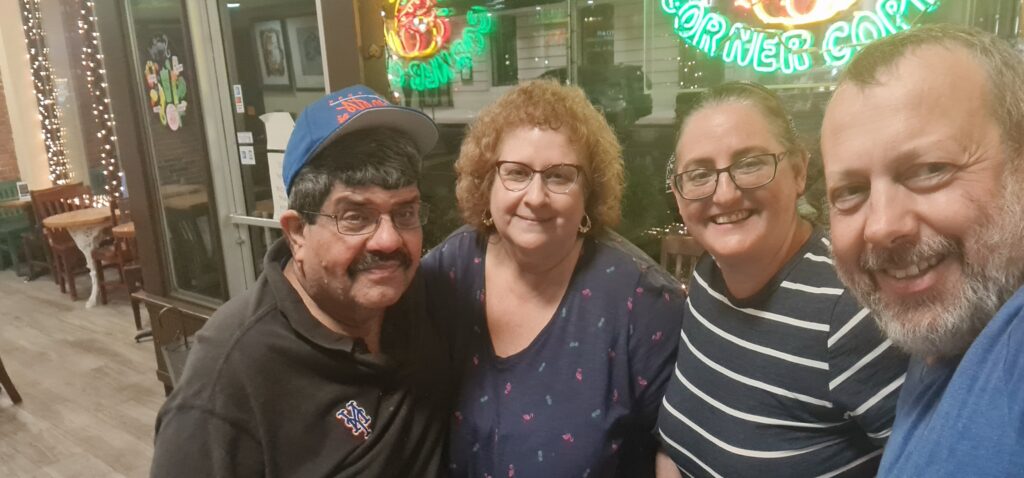 The next day we went to Six Flags Great Adventures. They have so many rollercoasters. So much fun. They also had a new rollercoaster – the New Jersey Devil. That was another great coaster. I don't think that I've ever been on a ride that smooth.
For our last day we went to Manhattan. It was a beautiful day and we took the Staten Island Ferry. The last quilt shop that we stopped at was Gotham Quilts. I totally love the name and had to see it in person. The people were lovely there. They have a great selection of modern fabrics.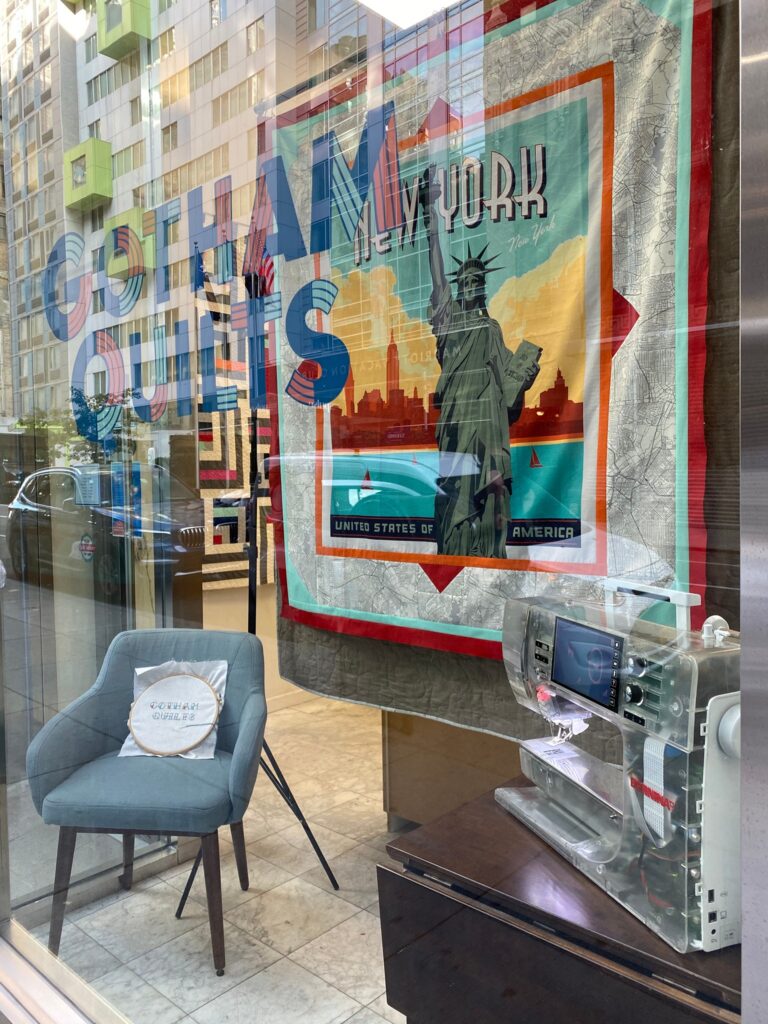 We then packed up and flew back to Israel. That was such a full trip. It was so much fun. I have to say that I have the best husband in the world. Although quilting is not his thing, he was so patient and happy to come along with me through all the different places that we went.
Now it's time to hanker down and get back to serious work. I shut down the shopping cart in the online store while I was away. It is now opened! Enjoy!