It finally came! Summer is officially here. I just got the fabric that I ordered for my summer sampler quilt. What is the summer sampler you ask? It is a modern quilt pattern designed by some of the best quilt bloggers that are out there today.
I purchased the pattern and the fabric about a month ago. It seems that it was so popular that they ran out. Luckily it consists of Moda fabrics in solid colors, so it probably isn't hard to make more kits.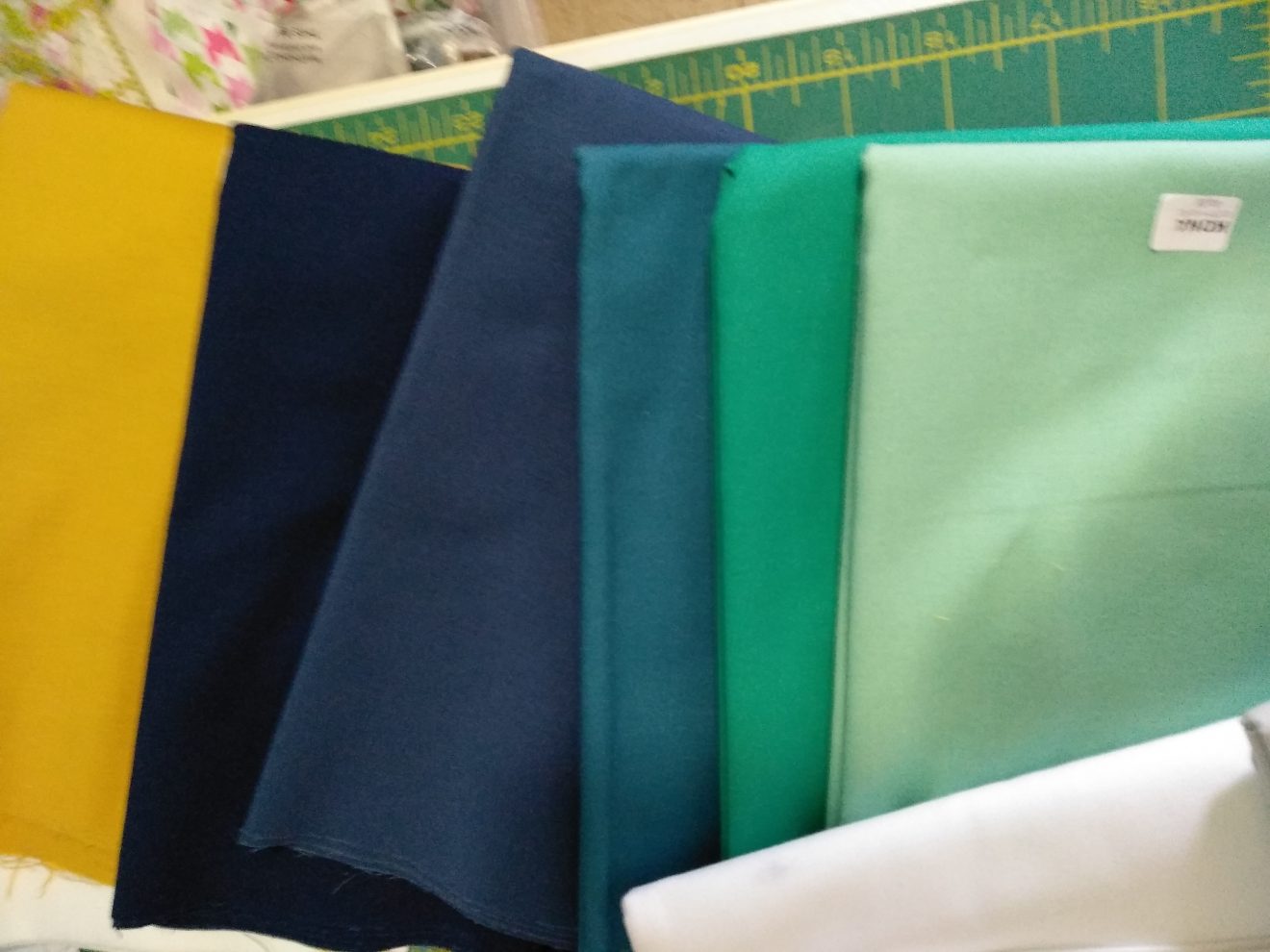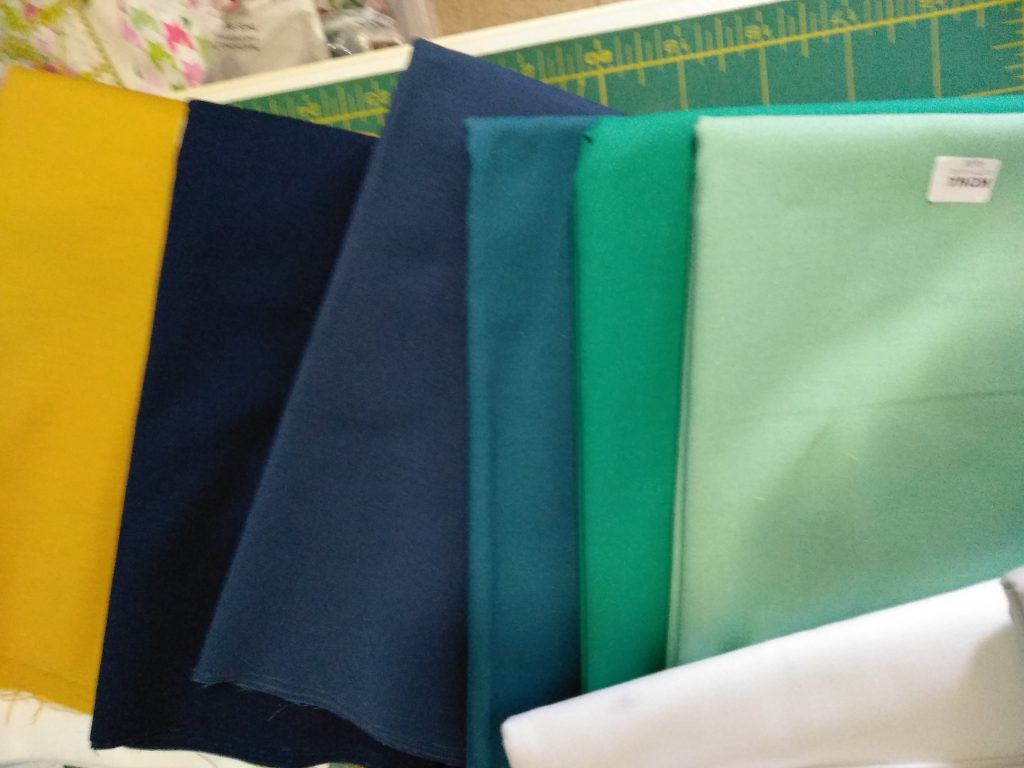 I decided to buy the kit that goes with the quilt along instead of using my own fabric. I know that I have a lot of fabric and could have had fun with it here, but the designers did such a good job, I really wanted to copy what they created exactly.
It's really nice to be part of something bigger than yourself. There is a Facebook group associated with it. I haven't had anything to post on it yet, but I'm looking forward to being a contributing member.
I'm coming in three weeks late, so I have a bit of catching up to do. No matter what, it's going to be fun!