I am so happy to let you know that I am now selling fabric on my website. I can't believe that the whole system is up and running. Before I get into the story, I want to let you know that there is a coupon to get 10% off your first purchase. The code is WELCOME because I wanted to welcome everyone to my site. (I know, it's a bit cheesy).
I've wanted to do this for a long time. Quilting is my passion. I've felt so frustrated to not be able to get the fabric that I want to quilt with. I know that I'm not alone. There are a couple of stores in Israel where you can buy quilters cotton, and they have beautiful stuff, but they don't bring in the designers that I love.
When I brought up the idea with my friend, Angela Walters (yes, I'm name dropping) from Quilting is My Therapy, she was very encouraging. She helped me with some great tips and moved me forward. I can't thank her enough.
My favorite designers have always been Kaffe Fassett and Tula Pink. Lucky for me that they both design for FreeSpirt Fabrics. Kaffe has been in my life since I was a teenager. My mom is an avid knitter and we had tons of Rowan sweater books in our house. I feel like I've grown up with Kaffe. When I started quilting, I was drawn to his fabrics. There is no one who uses color like he does. The patterns are just beautiful.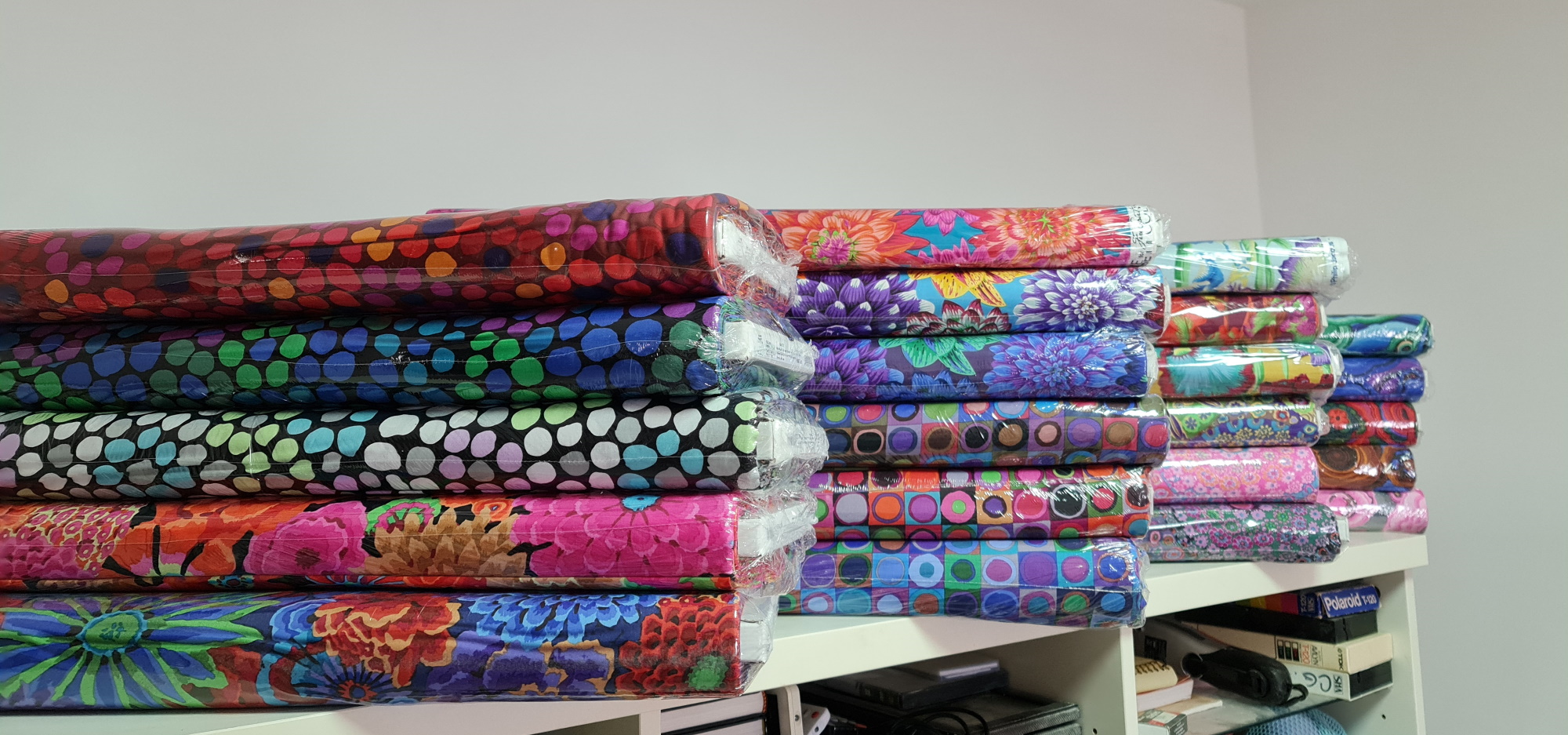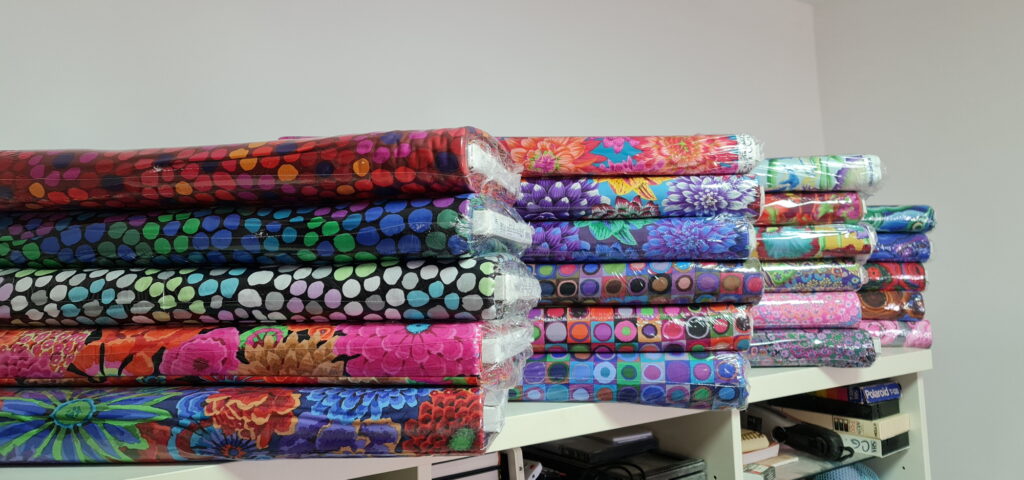 Tula Pink is so much fun. When I think of Tula Pink fabric, I think of bright and happy. She is the rainbow. I have been hoarding her fabric in my personal stash for years. I rarely quilt for myself, and I don't want to share it with anyone else. I have attachment issues, what can I say? It's good that I have plenty of her fabric to sell.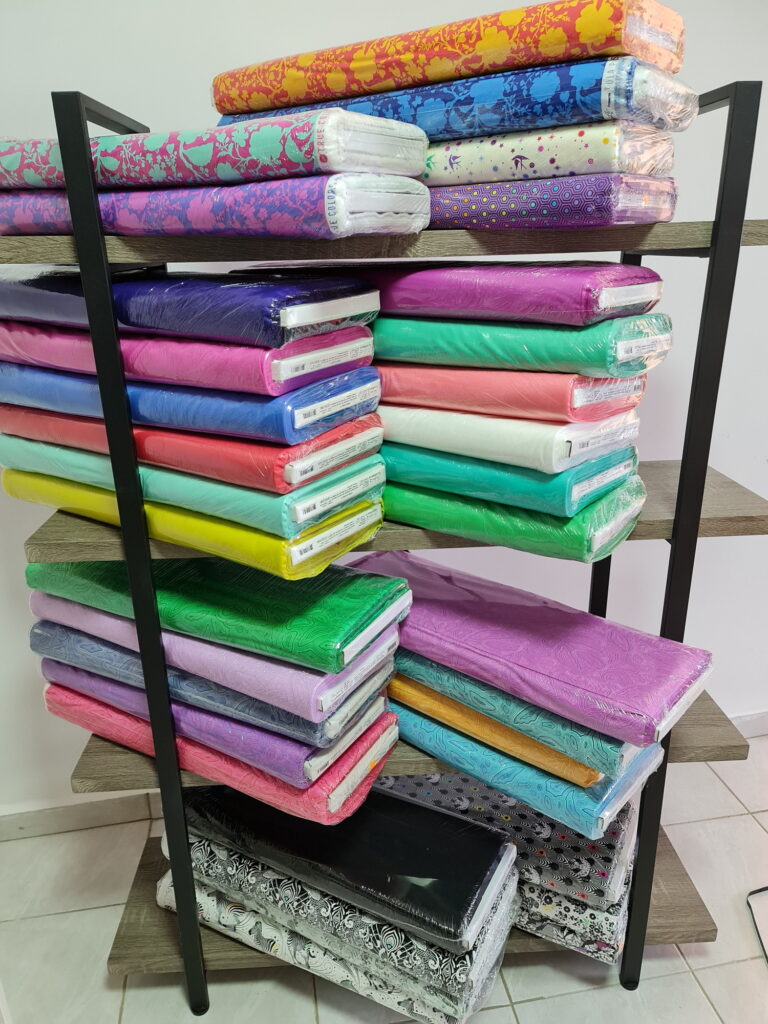 This is just the beginning! I would love to bring in fabrics designed by Alison Glass and Christa Watson. There are so many talented fabric designers out there.
Currently, all this wonderful fabric is living in my den. We are fixing up the garage to make a real store, for people to come to and enjoy. If you would like to see any fabric in person, you are welcome to stop by. Just give me a call to let me know that you're coming.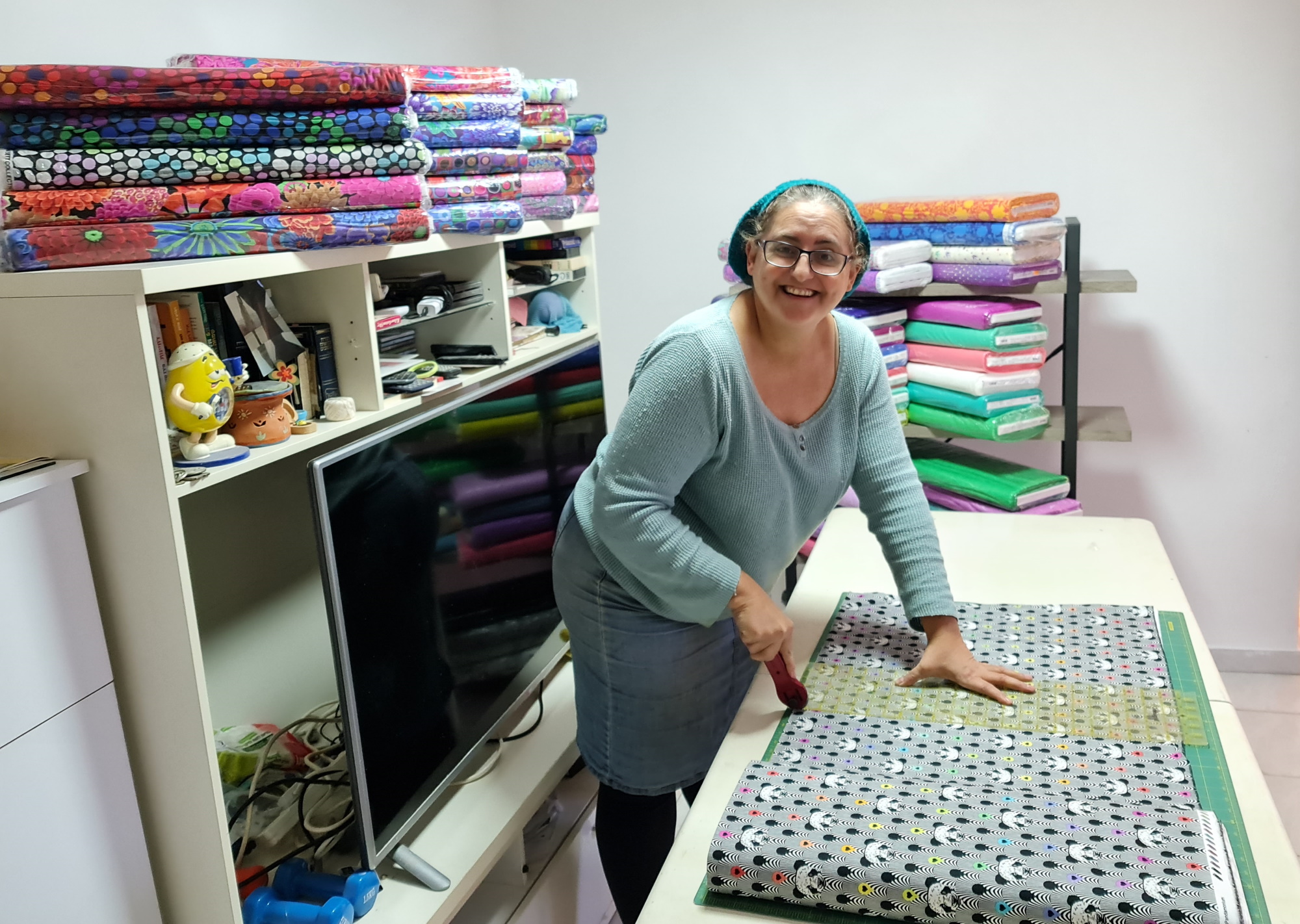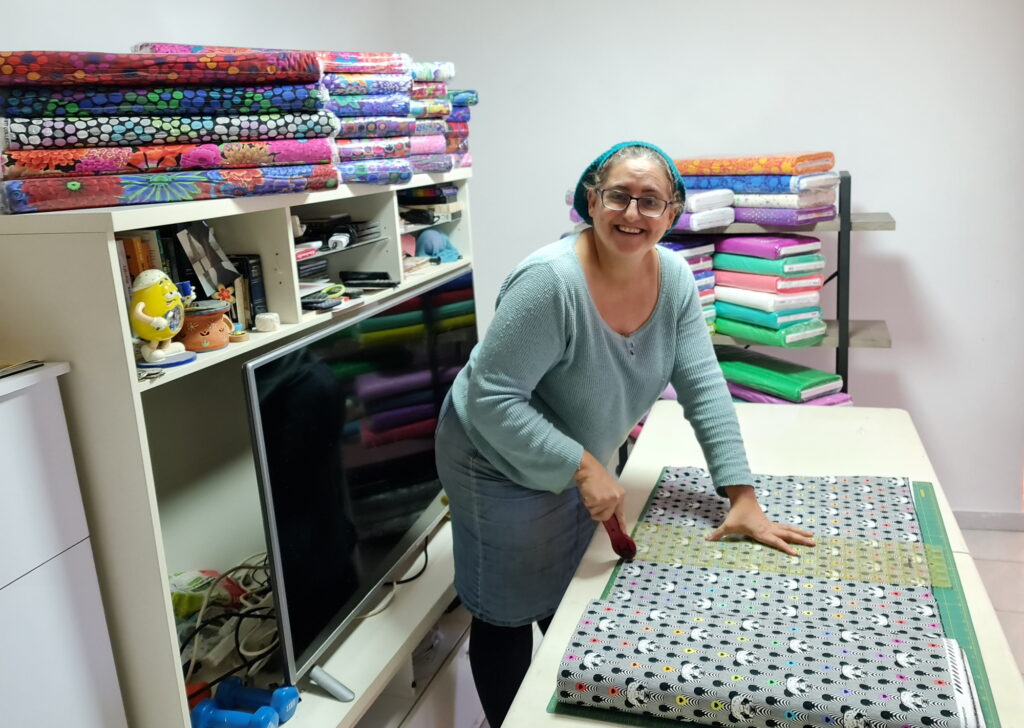 I need to give a huge thank you to my daughter, Shira. She has been working on my site to make it the beautiful site that it is now. I can't thank her enough! I've been building websites for years. It's so nice when your kids follow in your footsteps. Who knows? Maybe she'll even take up quilting one day.