There are times in your life that you get to be part of something that is much larger than yourself. I was privileged to be part of this amazing project.
Unfortunately, like a lot of things, it starts with tragedy. Ori Ansbacher was brutally murdered in a terrorist attack in Jerusalem about 7 months ago. Instead of letting Ori become just another victim, Bat Sheva Sadan decided to take the pain that she felt and do something positive with it.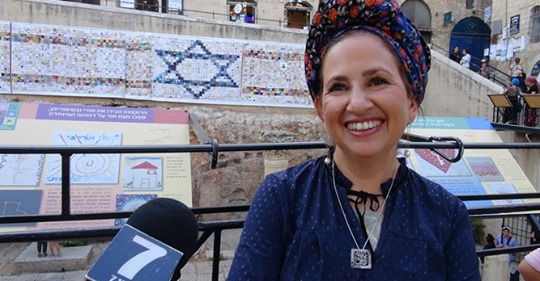 It started with one simple facebook post. Feeling that she could not be the only one who felt the outrage and pain, she posted on facebook that others should send her 10cm x 10cm embroideries that she would put together to make a chuppah (a marriage canopy). She was expecting around 20 and hoping for 80. She had no idea how the project would explode.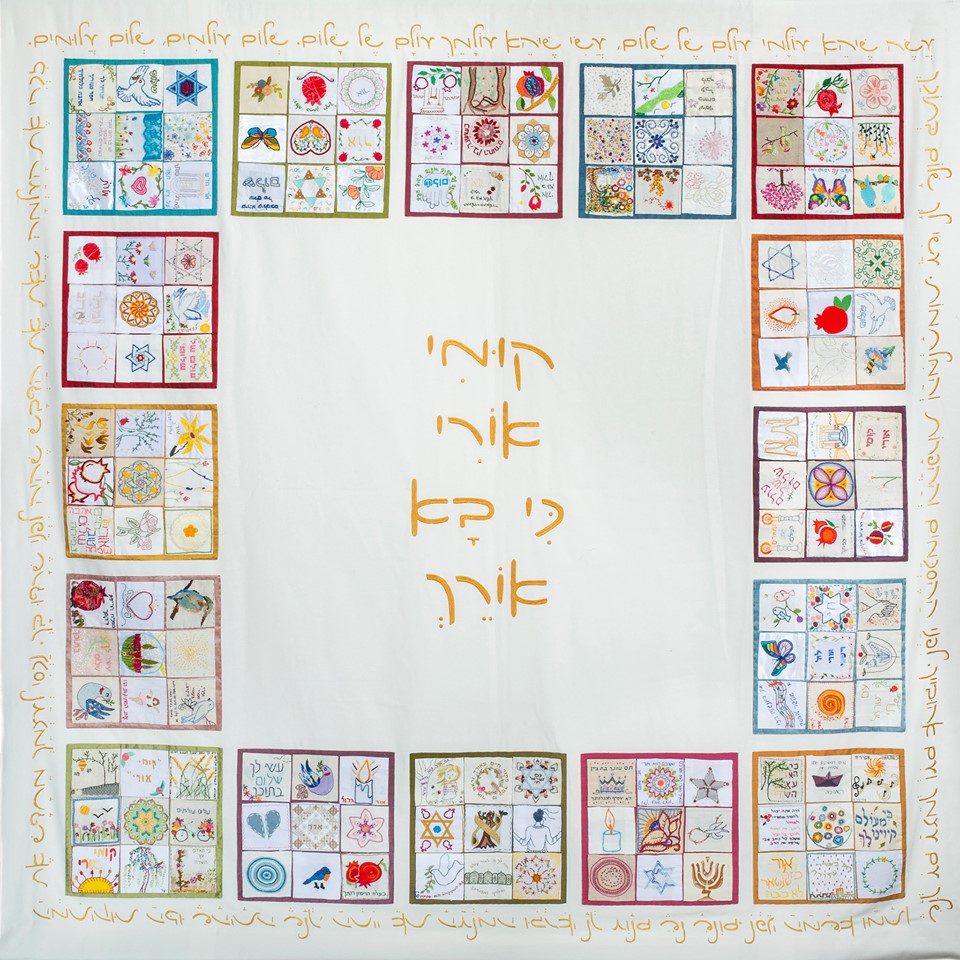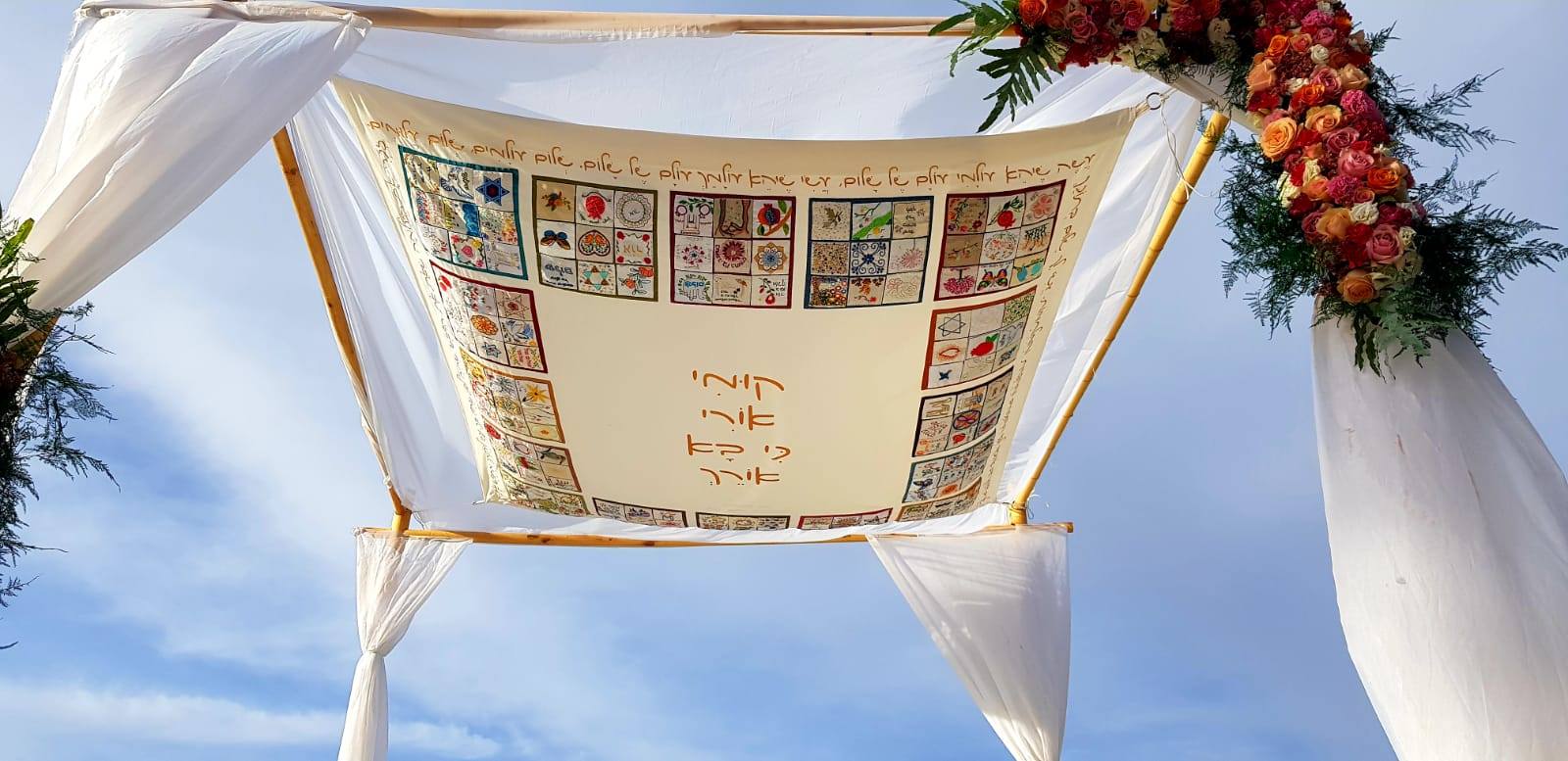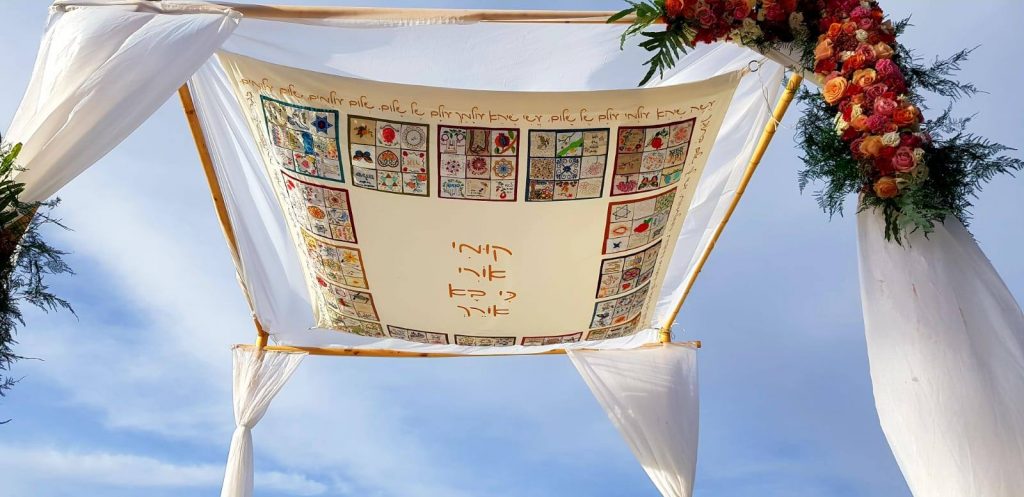 People of all ages and from all over the world created and sent in these intricate and beautiful pieces of embroidery work. She had a lot more than enough for the chuppah. She decided to make a quilt. That's where I came in.
I didn't actually create an embroidery. When I heard that the project was started, I thought it was already too late for that. That's okay. There was plenty more to do. I pieced together and quilted the Magen David (Star of David) in the middle of the installation. It took me a few months to get it all done. People used all sorts of fabrics, which made it a bit tricky at times, but I pushed through.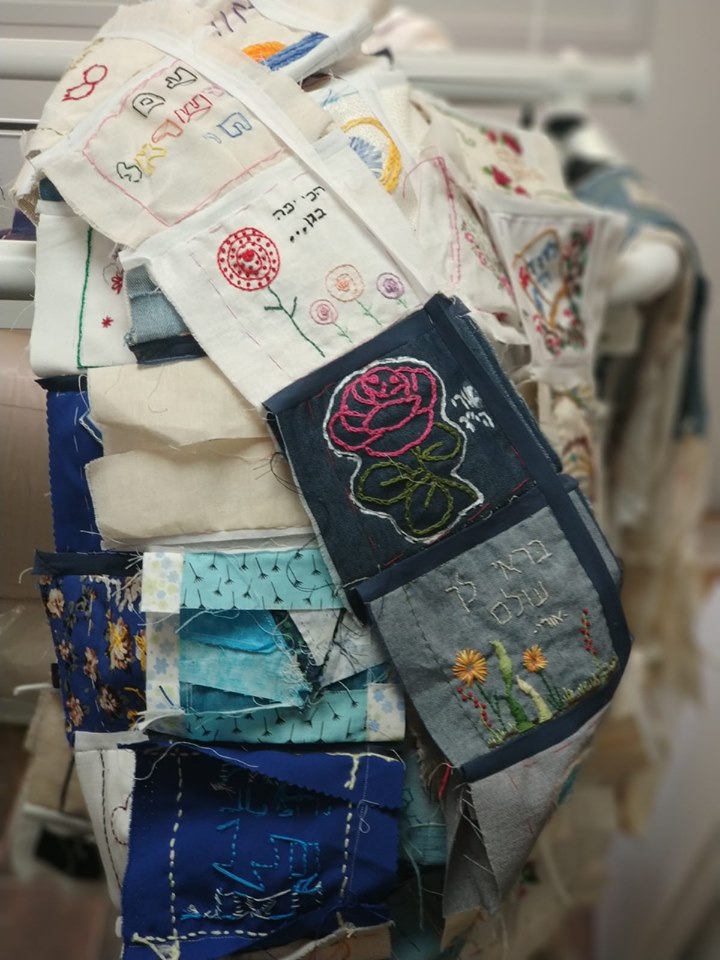 The stories behind the embroideries were amazing as well. Someone gave a piece of her wedding dress. Another woman used special fabric that she got from grandmother. Some of the fabric survived the Holocaust. Each little square has its own story to tell.
In all, my portion of the quilt was over 750 squares. It seemed like a lot at the time, but 5,000 were made and sent in. The Magen David came out to more than 4 meters wide. It's by far the largest thing I have ever worked on.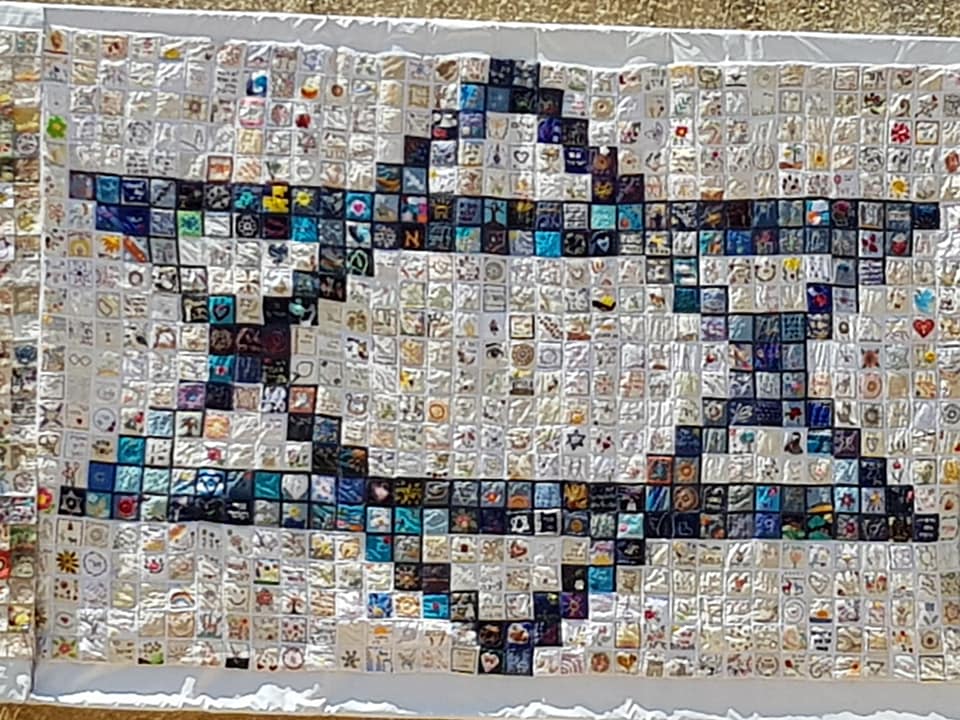 What continues to amaze me is how resilient we are. How something so horrible can bring us all together to create, to show our love and allow us to mourn and celebrate together.
The name Ori means 'my light.' Although she died way too young, Ori was the type of person who loved life and loved helping others.
Below is a song that she wrote. Her friends from Tekoa are singing.
To help spread Ori's story, the quilt will go around Israel and the world. They are currently looking for donations to make that possible. If anyone is interested in donating, they can do it here: //www.theheartofisrael.org/embroidering-light-a-tapestry-in-memory-of-ori-ansbacher/ or //givechak.co.il/rokmot_0r.
The installation is currently hanging in the Cardo, in the Old City of Jerusalem. If you are in Israel, it's an amazing thing to see in person. The pictures don't do it justice. It is something to be experienced.
May the Almighty comfort us among the mourners of Zion and Jerusalem.