This is really exciting for me. I've been talking about opening a fabric store for years. Now I really get to do it! I know that I've had an online fabric store for a few months now, it's great that opening to the real world is now just around the corner! I'm going brick and mortar, baby!
When: Wednesday, August 25, 2021
Where: 27 HaNurit, Eli
When: Between 10 am and 2 pm
Why: 10% off the entire store!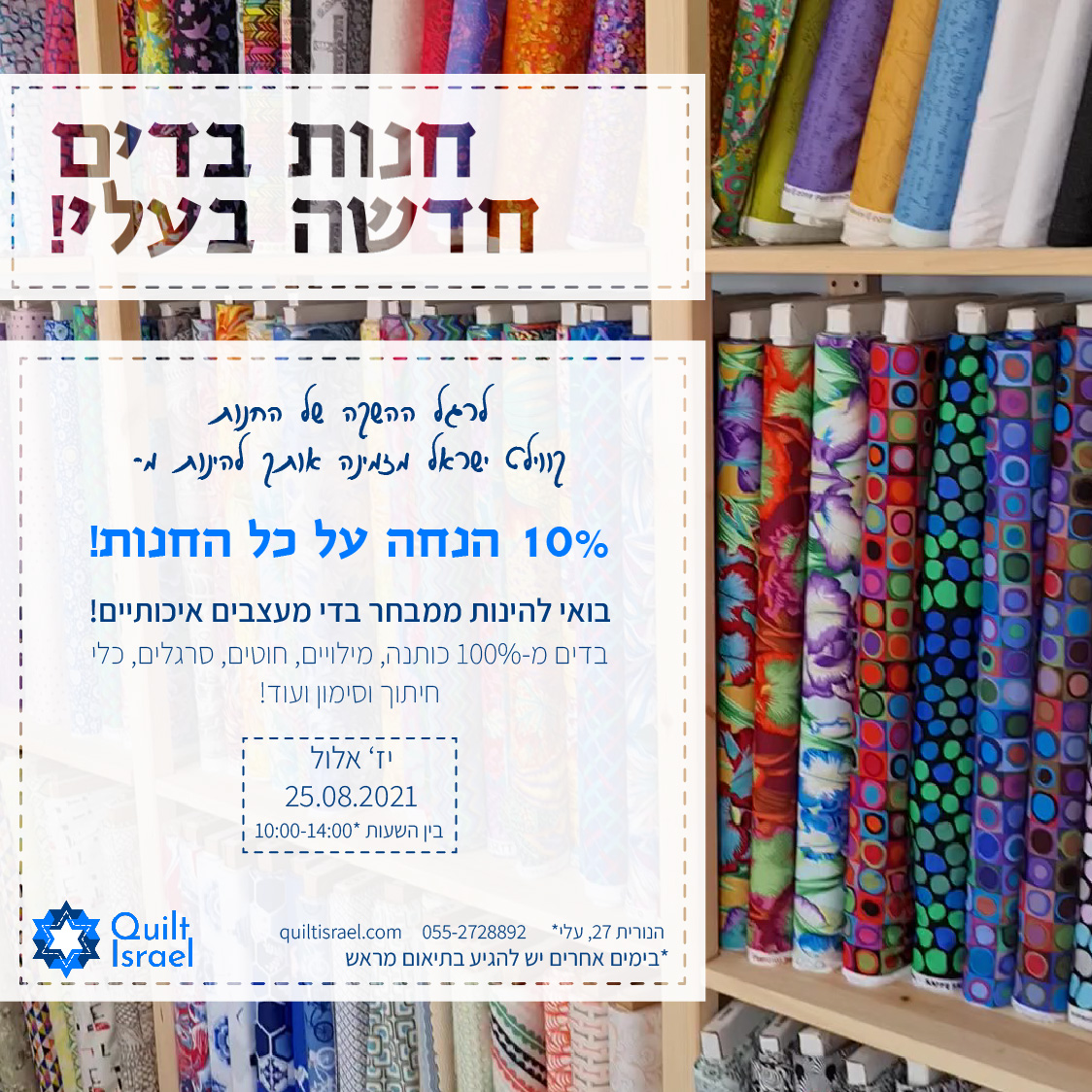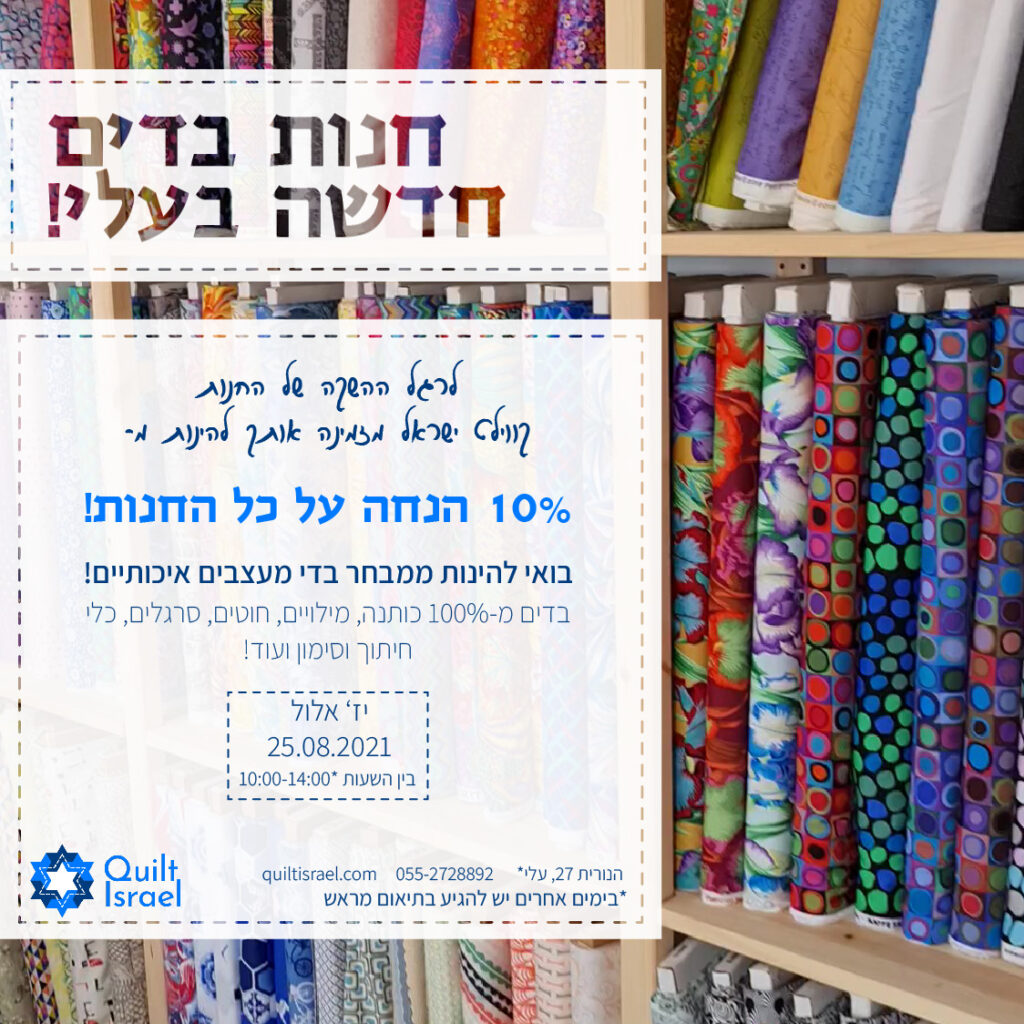 I have to say that I really started the store for myself. This is the store that I wanted to have in Israel as a quilter. I am so blessed that there have been so many of you out there that have been so incredibly supportive and have let me take it to the next level. Quilters really are the most giving people around. You guys have really made this dream come true. Thank you so much! As a token of my appreciation, I'm giving 10% off to whoever makes it to the opening.
I hope to see you there!