I know I said I love all parts of the quilting process. I lied. I hate basting. I have a bunch of quilt tops that are waiting to be quilted, not because I don't know how I want to quilt them (although that might be true as well) but because I simply hate basting.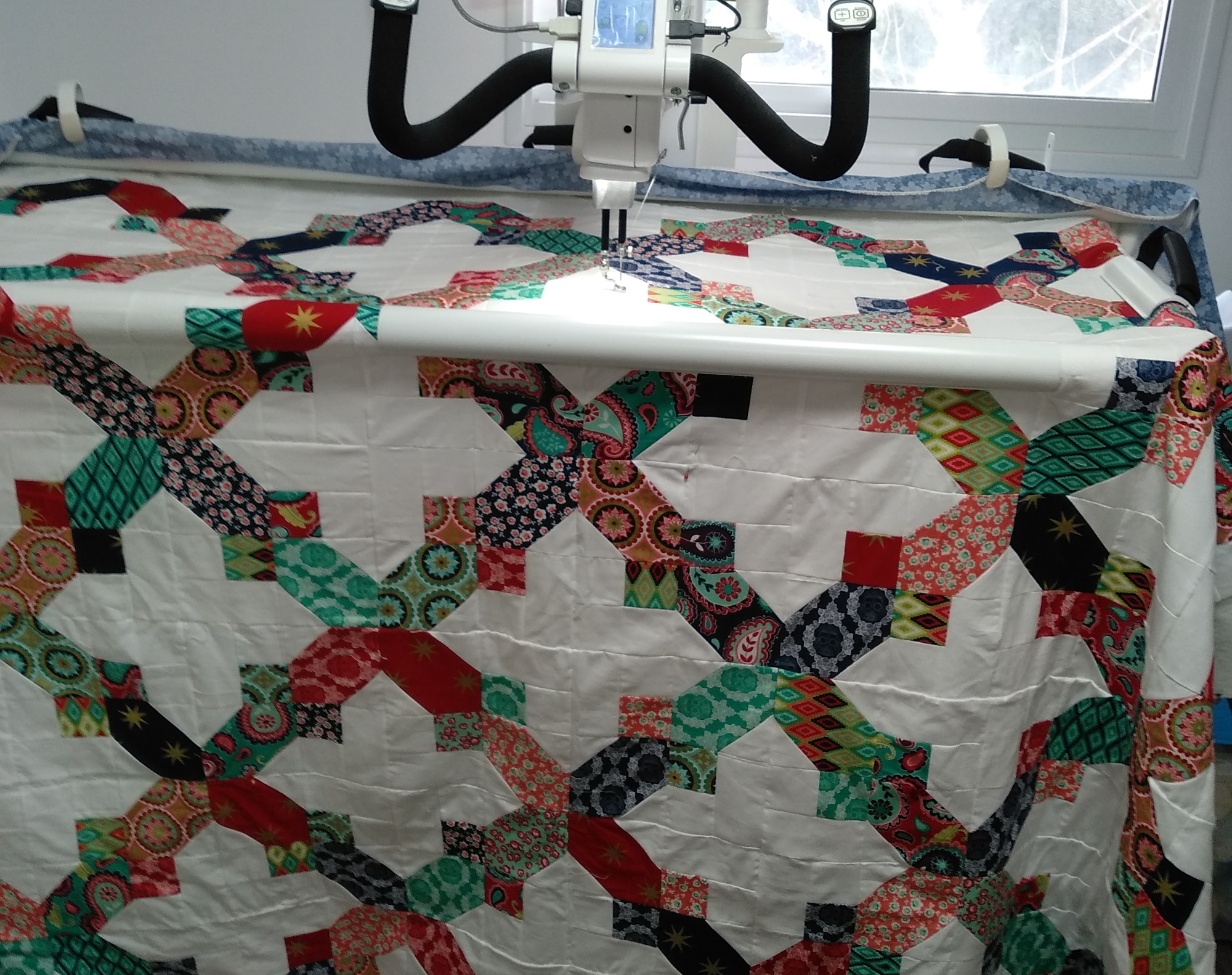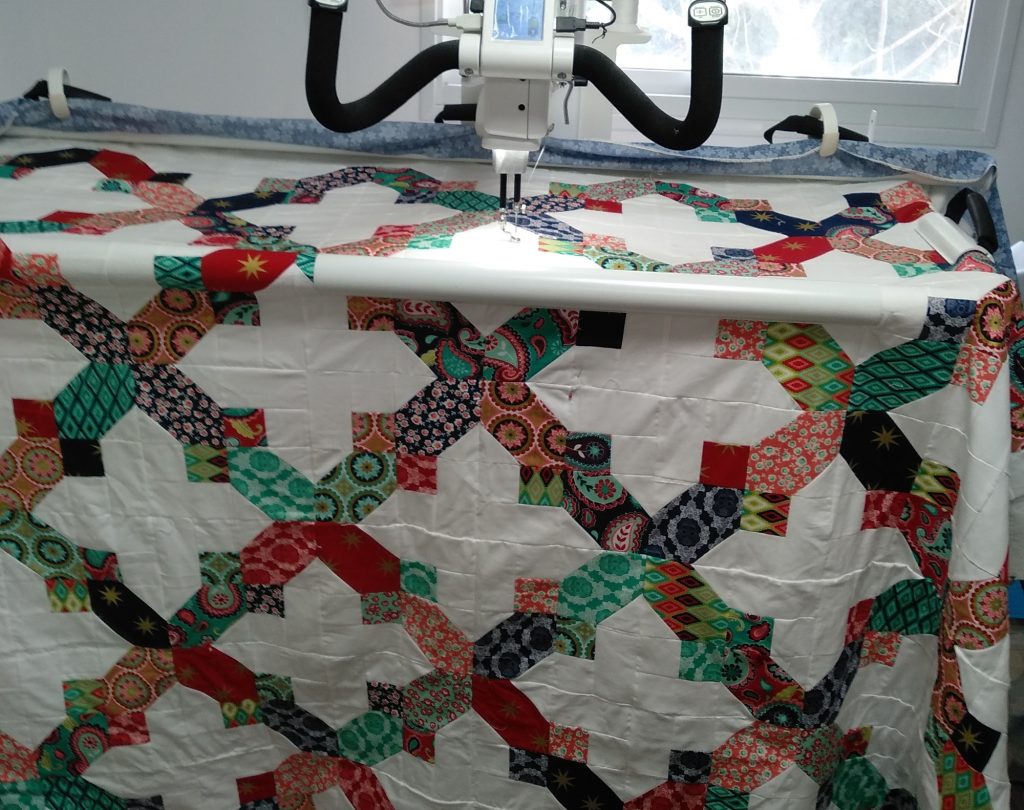 I have a 16″ long arm (HQ Simply Sixteen) which has a small table which you clamp the quilt to, but it still needs to be basted. I have dreamed about getting a larger long arm, with a full large table just so that I don't need to baste, but that just isn't in the cards right now.
I spray baste my quilts. I used to pin paste them, but that really doesn't work with the clamps. Besides, I don't have the patience for pin basting anyway. Ain't nobody's got time for that!
The underside of my dining room table is full of masking tape from the quilts that I've basted before I found this new method. (I try to take it off after each quilt, but I always miss a piece here and there.) My masking tape days are now over!
Here's a video from Sabina on how she uses the pool noodles
I basically do the same thing that she does, but instead of pinning, I spray the layers individually and carefully roll out my quilt layers onto the sprayed areas. I do section by section.
I let the quilt fall towards the floor and make sure that I pull each layer tight. I lean into the table with my hip to make sure to keep tension as I roll.
This is how it goes:
Roll the back out a bit
Spray the back with adhesive
Roll the batting out as far as the back was sprayed
Spray the batting with adhesive
Roll out the quilt top to cover where the batting was sprayed
During each roll-out, I make sure to keep things taut and to spread the layers out from the bottom center to the sides.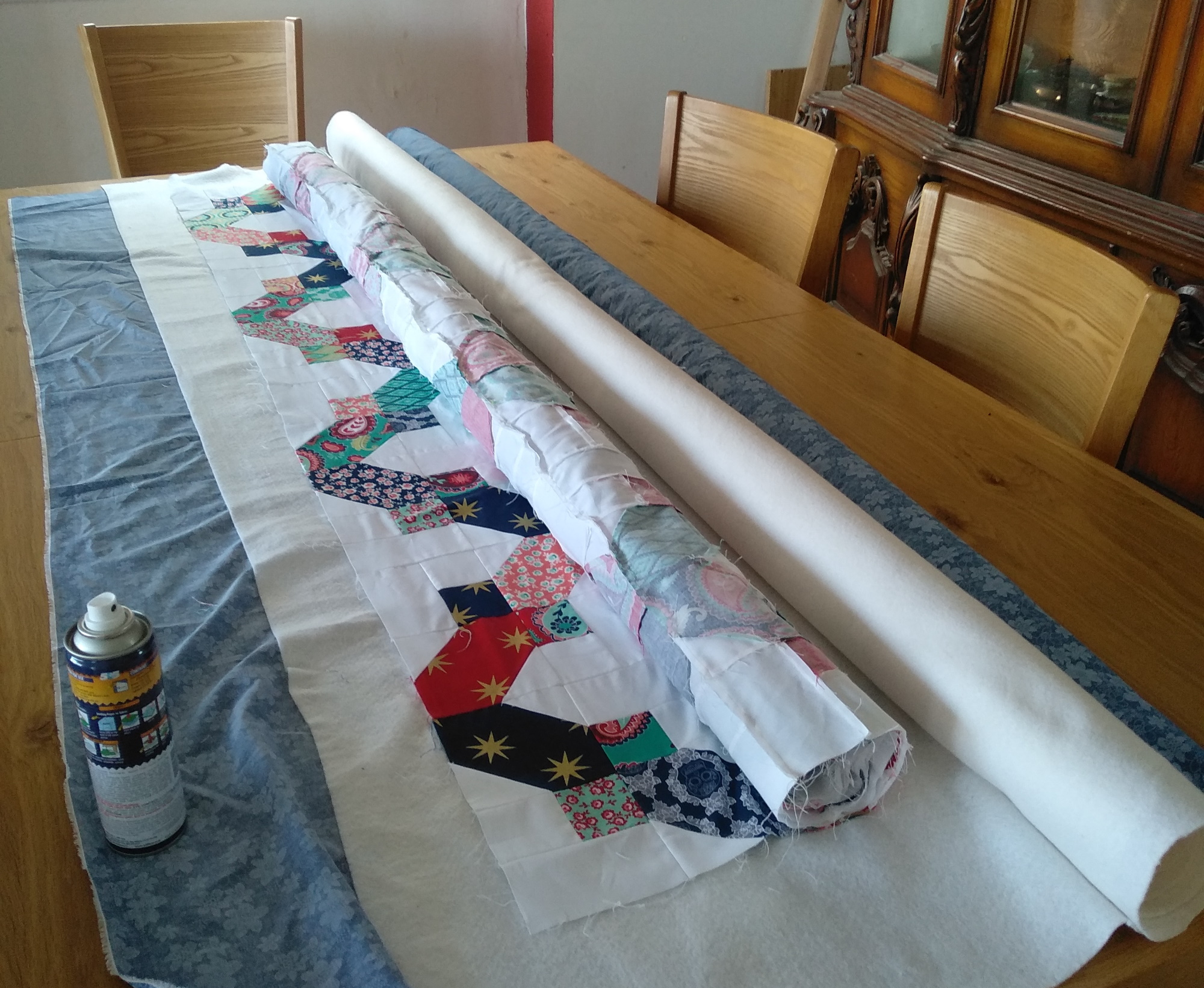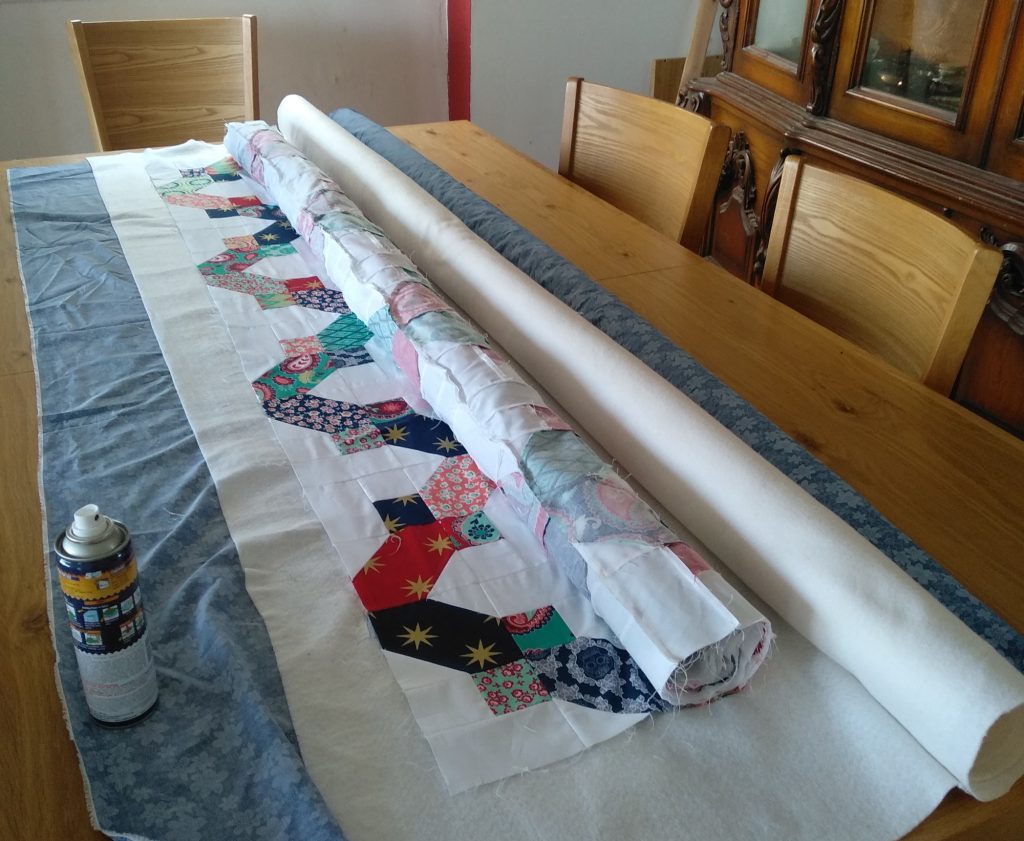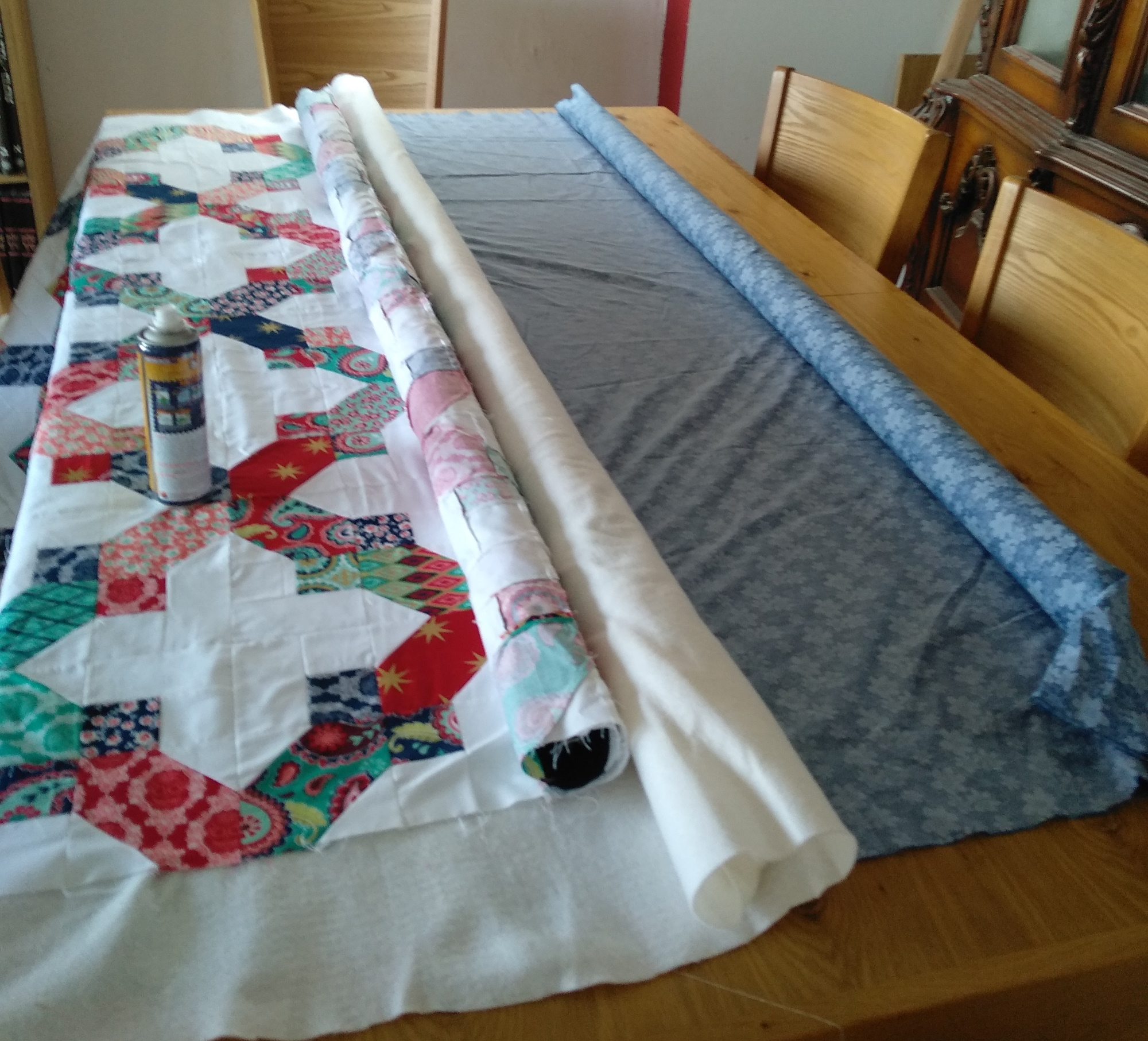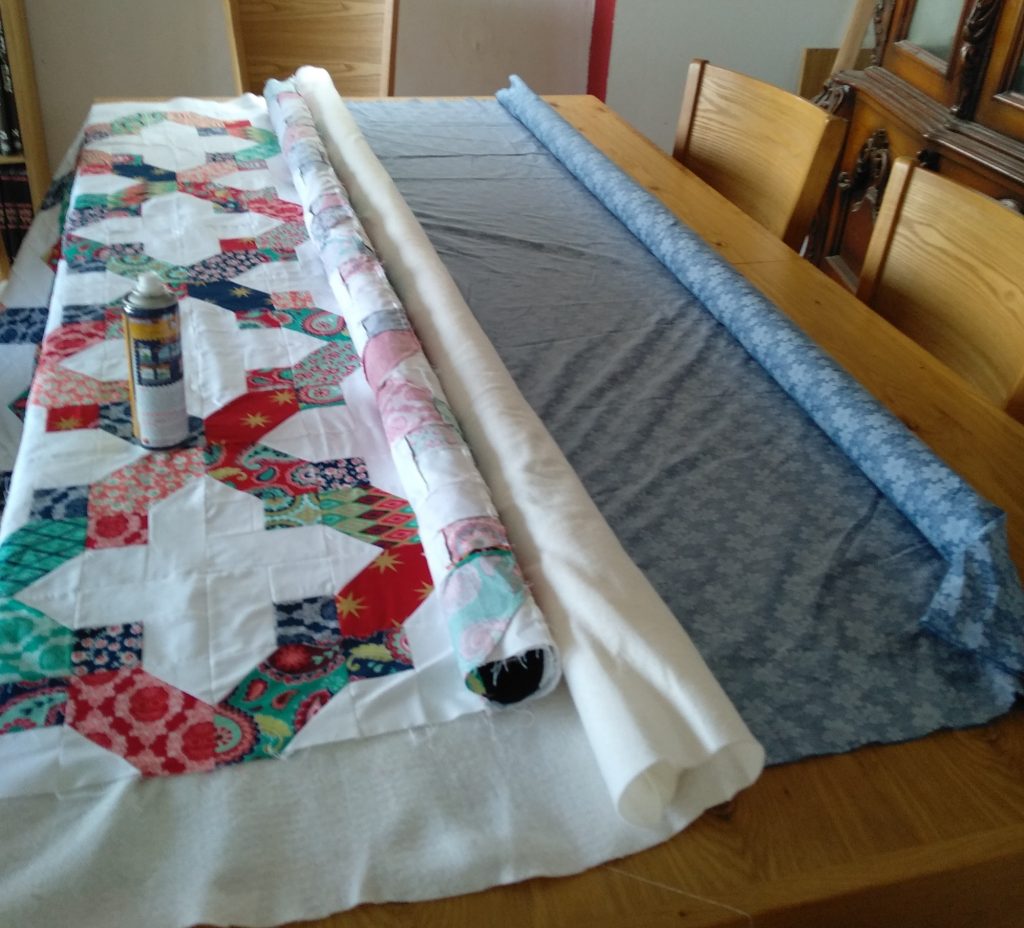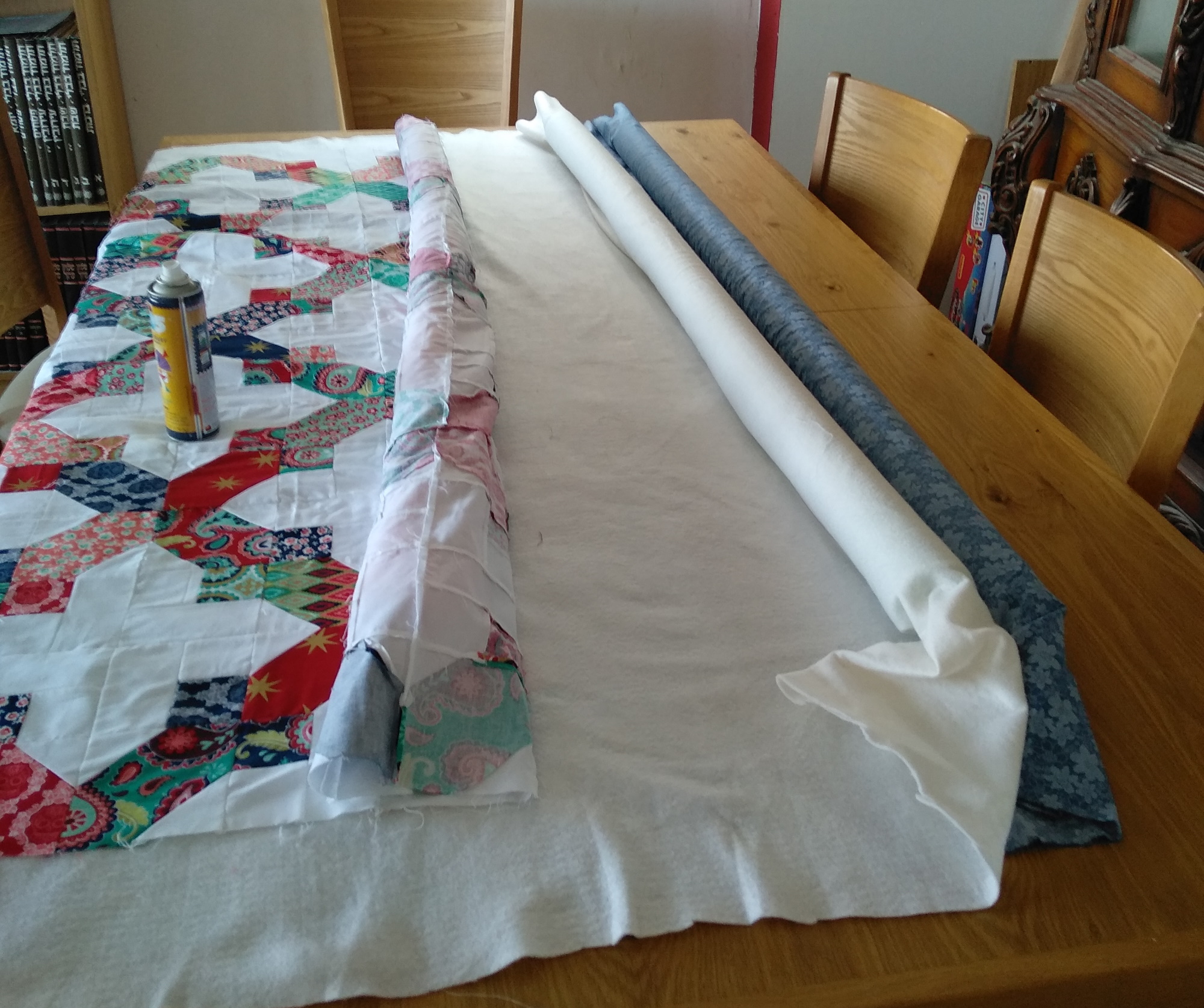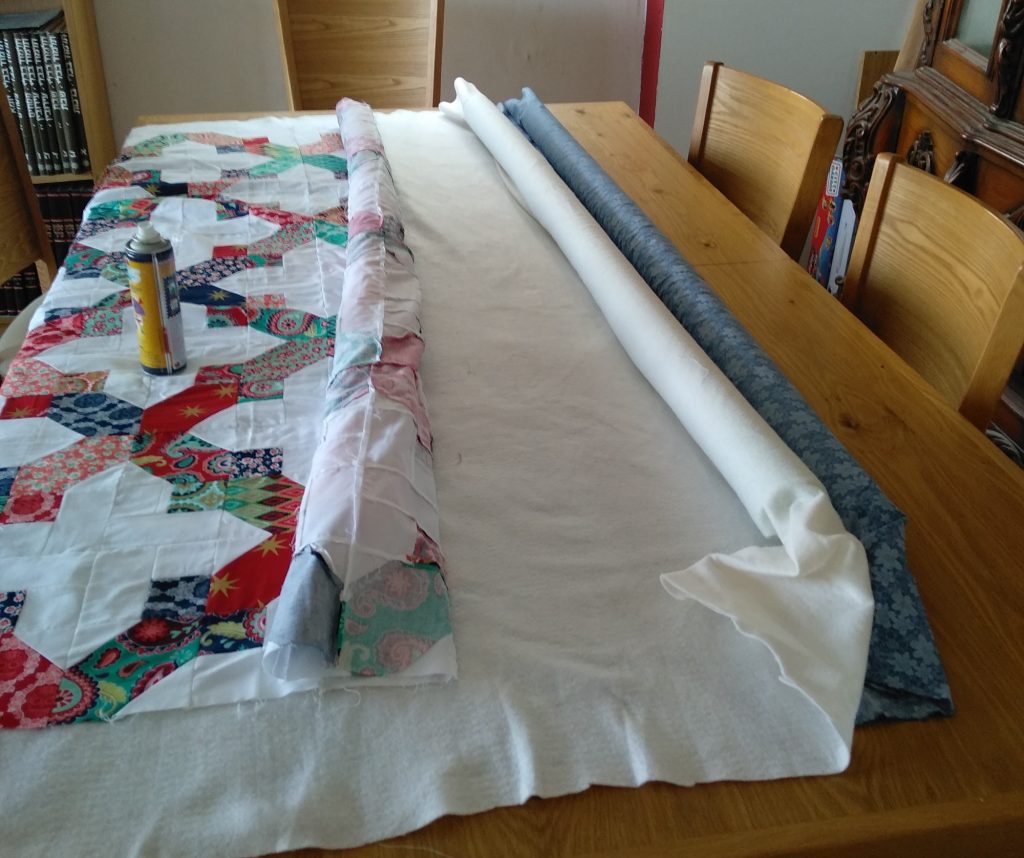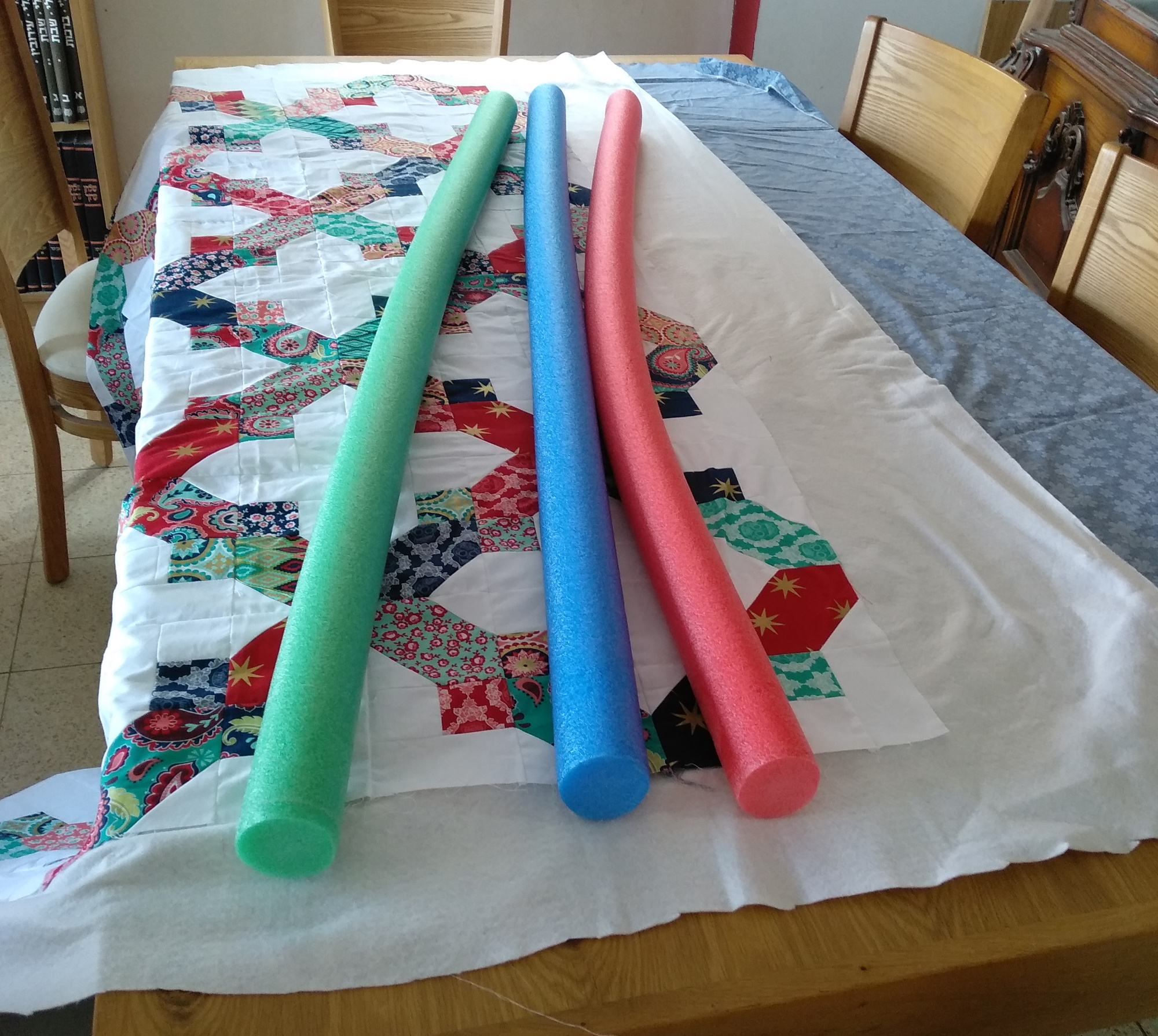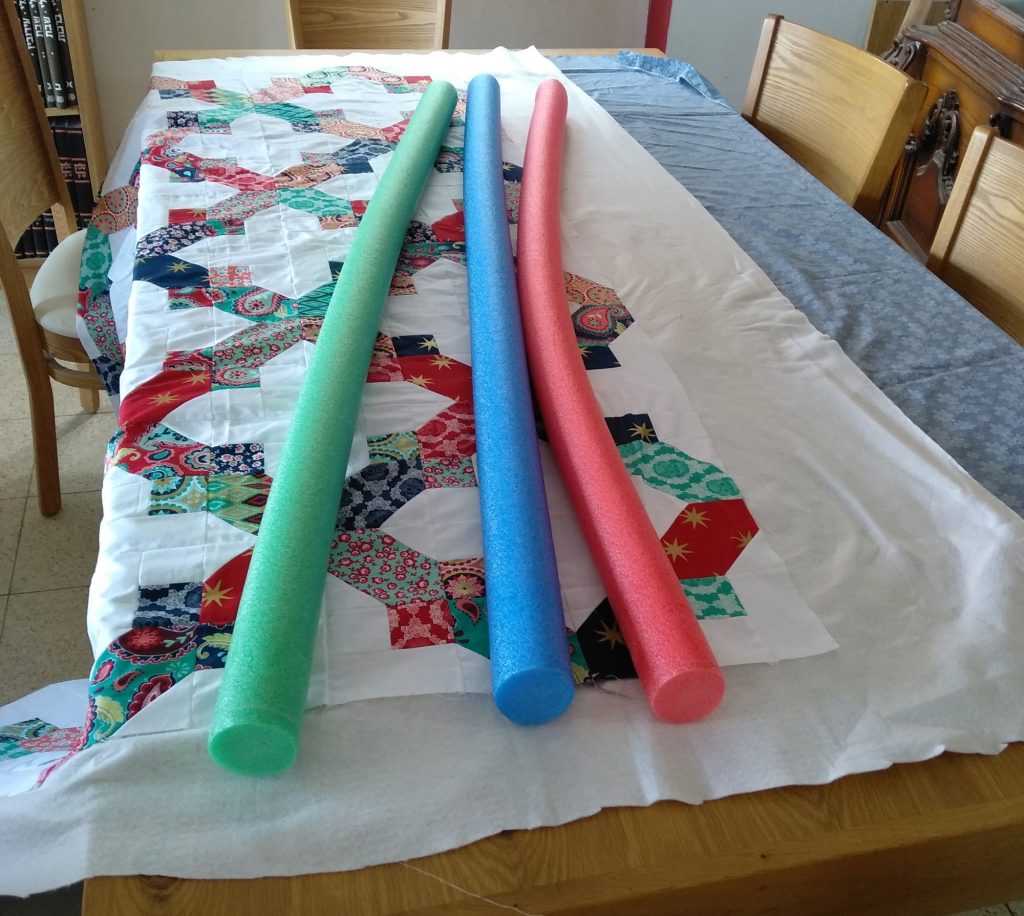 This method takes a fraction of time and eliminates the frustration and tears from the old way that I used to do it. I am so so happy that I found it!